The Seahawks return two starting cornerbacks next year in Michael Jackson and Tariq Woolen, as well as Coby Bryant, who started six games as the team's primary nickel cornerback last year. Still, Seattle decided to draft Illinois's Devon Witherspoon as the draft's first cornerback off the board at No. 5 overall. Despite his high draft pedigree, Witherspoon will have to compete with the incumbent starters to establish his role as a rookie.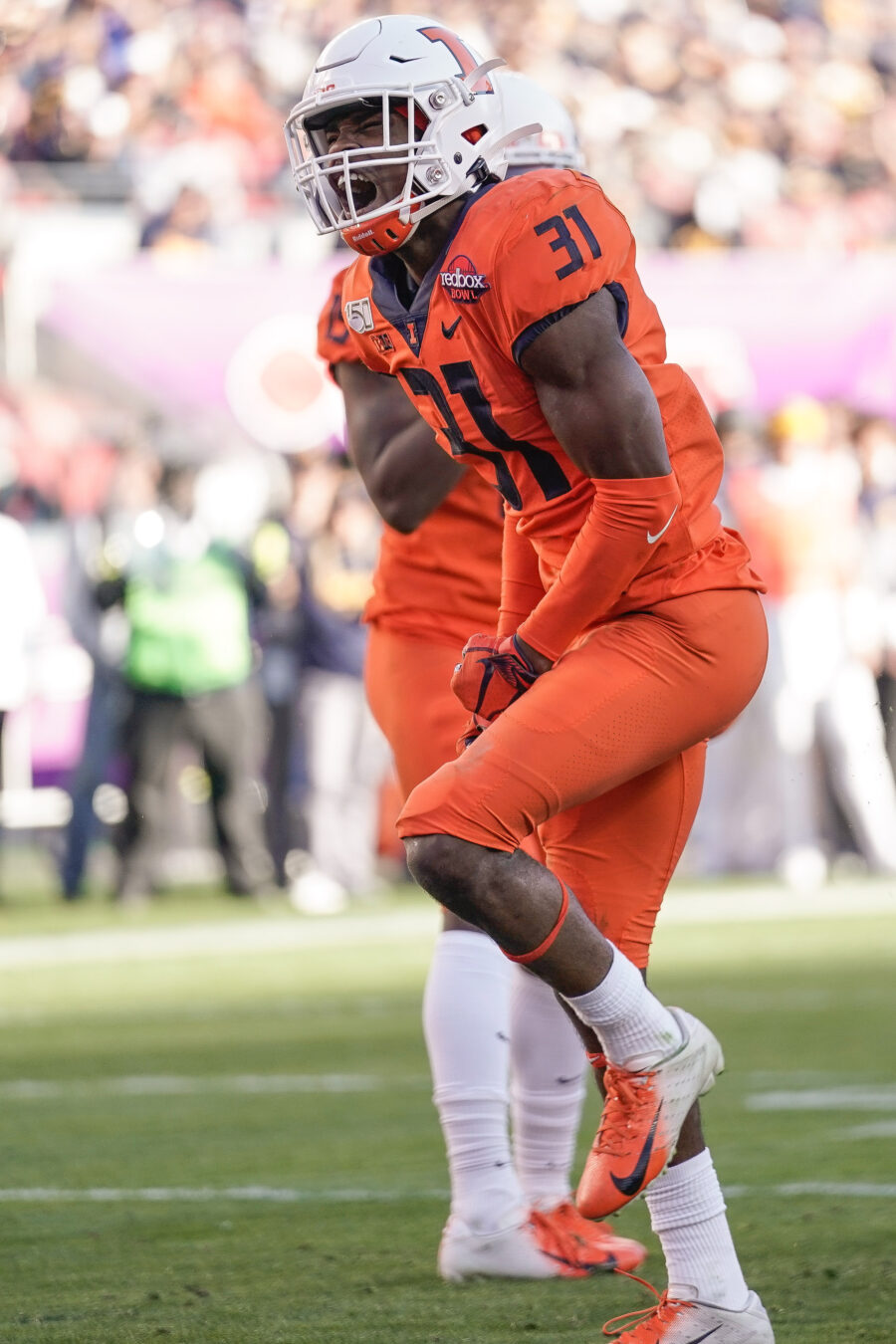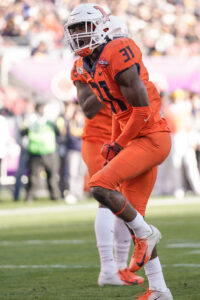 The team is currently running Witherspoon in the slot with two former college teammates out of Miami (FL) in Jackson and Artie Burns on the outside, according to Brady Henderson of ESPN. Burns is simply filling in for a currently injured Woolen, while Bryant has reportedly been sidelined lately, allowing Witherspoon more time in the slot early.
There are some early ideas out of workouts concerning how the depth chart might shape up. Henderson posits that the team may work with Witherspoon starting on the outside across from a healthy Woolen in base packages. When the defense needs to add an extra defensive back, Witherspoon will shift inside to the slot with Jackson replacing him on the outside.
His spot in the starting lineup isn't guaranteed, though, as Henderson reports that Jackson is have a strong spring with regular dominant outings in 7-on-7. Jackson was a surprise for the Seahawks' defense last year, starting every game despite only having appeared in four games in his first three seasons of NFL play before that. Playing alongside the rookies in what was perhaps the league's least-experienced cornerbacks group, Jackson was third on the team with 75 total tackles, adding an interception, 12 passes defensed, two fumble recoveries, and a blocked field goal returned for a touchdown. If he continues to impress throughout the summer, it's not out of the question that he may retain a starting role.
In that case, Witherspoon will likely start games at nickelback and rotate in when needed on the outside. In situations when a slot corner is needed while Witherspoon is outside, Seattle can go back to Bryant or even turn to safety Julian Love, who has experience working in the slot, as well. He hasn't been working at the position much lately, though, as the team has opted to keep Love working at safety, in case Jamal Adams's return to the field takes longer than anticipated, but Love does have the requisite experience.
So for now, the depth chart appears to have Woolen and Witherspoon as the top outside options with Jackson and Burns behind them, though Jackson has a chance to retain his starting spot by continuing to impress. At the slot, Witherspoon should be the first option, moving out of his outside position, with Bryant and, potentially, Love behind him. The most experienced members of the position room, Burns and Love, are contributing as depth pieces in what is expected to continue being one of the youngest cornerbacks rooms in the league.
Follow @PFRumors