George Paton's status with the Broncos has taken some hits this week. Although the second-year GM is set to remain in his post, it appears the decisions to hire Nathaniel Hackett and trade for Russell Wilson have cost him.
New Broncos CEO Greg Penner is set to play a major role in the team's next HC hire, Jeremy Fowler of ESPN.com notes. With the Broncos still in the process of putting the team up for sale when they conducted the search that produced Hackett, Paton led the hiring process. Penner said he will rely on Paton during the team's latest hiring effort, but with it being the new ownership's first HC search, it should be expected the GM will not have final say.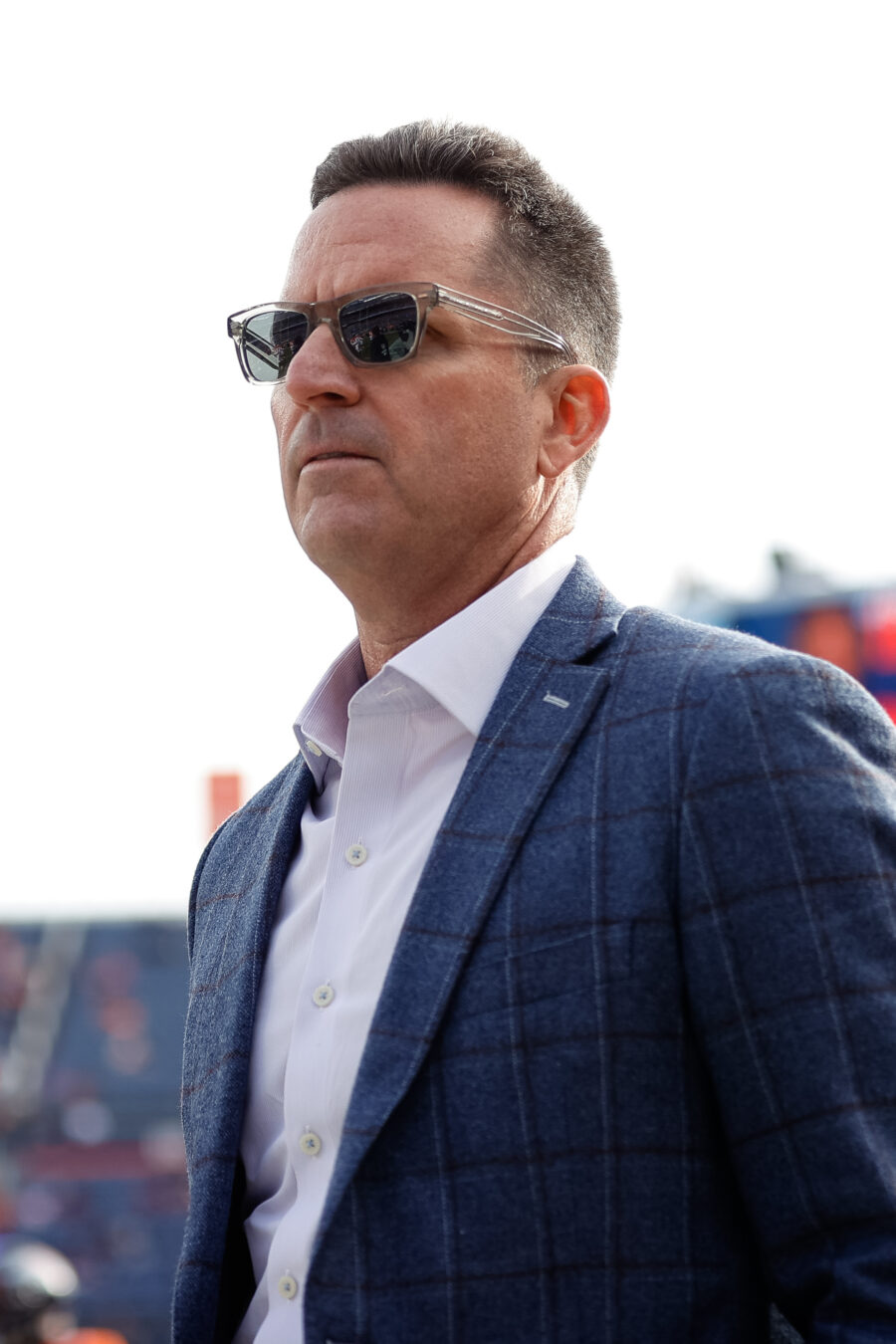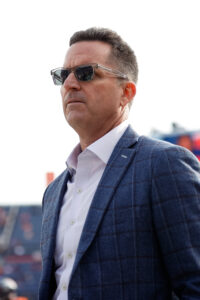 Paton's situation reminds somewhat of Joe Douglas' with the Jets, though the former has not been on the job as long. Douglas has rebuilt the Jets' defense to the point the team is a playoff contender, and this year's draft class has helped the team considerably. But the Zach Wilson investment has gone south fast. Paton passed on Justin Fields for burgeoning star cornerback Patrick Surtain II and landed high-end starters Javonte Williams and Quinn Meinerz in Rounds 2 and 3, while also adding outside linebacker Baron Browning on Day 2 of last year's draft. Denver collected first- and fourth-round picks for Bradley Chubb at this year's deadline, helping to fill the draft-capital void created by the Wilson trade. While several of Paton's moves have worked out, the Wilson-Hackett partnership undercut them and has the former Vikings lieutenant on thinner ice.
It is not known if Paton or ownership pushed to have Wilson signed long-term before this season. Conversations ramped up once Penner arrived along with Rob Walton, and the team wanted to avoid waiting until 2023 to extend the QB. But the five-year, $245MM extension is off to a shockingly poor start. Penner announcing that the next HC will report to him and not Paton strips the latter's power to the point Mike Florio of Pro Football Talk posits the next Broncos coach will have the chance to run the football operation. Paton, 52, has held that role since arriving last year.
The Broncos have experienced ups and downs with a coach running the show, going from Mike Shanahan in this role to the overmatched Josh McDaniels, who held de facto GM power upon being hired in 2009. Considering new ownership's deep pockets and a potential offer to run football operations, the Broncos would present an intriguing opportunity for an experienced head coach. That is believed to be the direction Denver heads this time, after seeing first-time hires Vance Joseph, Vic Fangio and Hackett underwhelm.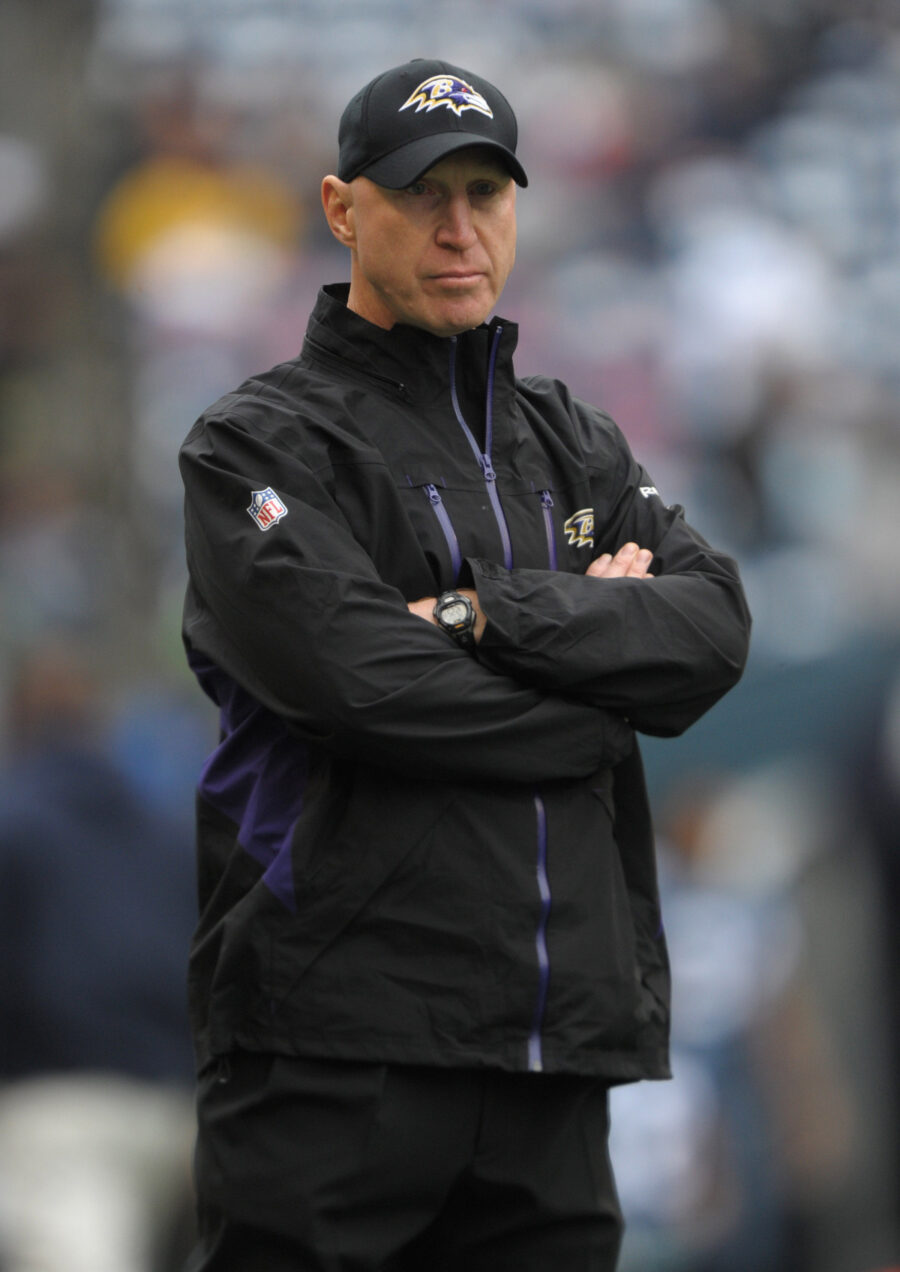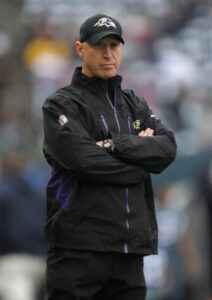 "I've worked with a lot of great CEOs, and it starts with really strong leadership," Penner said. "I think that's going to be the most critical factor here in a head coach. Obviously the X's and O's are important, but we need a strong leader for this organization that's focused on winning. That starts with culture, it's instilling a sense of accountability, discipline, and we need an identity on offense. At the starting point, it's got to be about culture and leadership, and those characteristics are what we've focused on the most."
Frank Reich, Jim Harbaugh, Dan Quinn and Sean Payton are believed to be on the early radar. The Broncos could make a strong run at Payton, Fowler adds, though it is not certain the former Saints HC is interested. Harbaugh has a relationship with Broncos consultant John Elway, who ran the team's football ops for 10 years, and minority owner Condoleezza Rice due to each's Stanford ties. Rice worked with Harbaugh during his time with the Cardinal, per Florio, adding an interesting wrinkle to the upcoming search.
As for the team's current setup, interim HC Jerry Rosburg said (via 9News' Mike Klis, on Twitter) DC Ejiro Evero declined the chance to be the interim option out of loyalty to Hackett. Evero and Hackett have been friends since they were college teammates at UC-Davis. The league has also shifted away from promoting interim coaches, with Doug Marrone being the most recent such hire back in 2017. The Broncos still want to interview Evero, though the first-time DC does not profile as an experienced candidate.
Rosburg, 67, also said (via ESPN.com's Jeff Legwold, on Twitter) it was his decision to fire special teams coordinator Dwayne Stukes and offensive line coach Butch Barry. Both were Hackett hires. Rosburg also confirmed it was Paton, not Hackett, who brought him out of retirement to be the team's game management assistant. Hackett's run of issues during the season's first two weeks led to the hire. The sideline confrontation between Brett Rypien and Dalton Risner also contributed to the early Hackett dismissal, Ian Rapoport of NFL.com notes (video link), as it was a sign the first-year coach was losing the team. Penner said off-field matters led to the early firing. Randy Gregory, who threw a punch at Rams offensive lineman Oday Aboushi and faced a suspension, cited Hackett's tenuous status as HC in his successful appeal to the league, Klis tweets.