The Cardinals are interested in an extension for draft-day trade acquisition Marquise "Hollywood" Brown, and while Brown himself is presumably willing to talk contract, it is unclear where negotiations stand at this point, or if they have even commenced. Brown is scheduled to earn a $2.1MM salary in 2022 (the final year of his rookie deal), and a fully-guaranteed $13.4MM in 2023 under the fifth-year option of the rookie contract.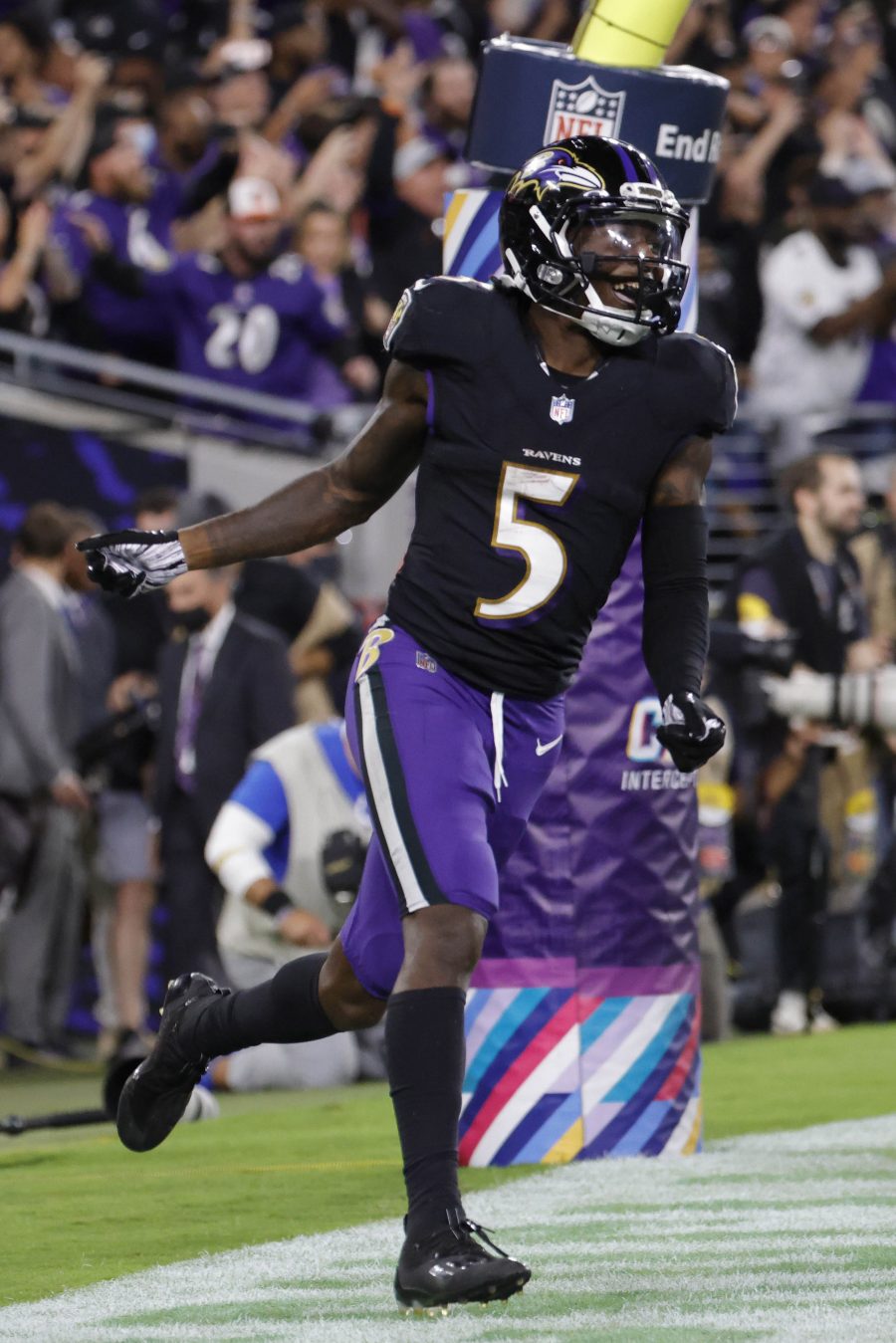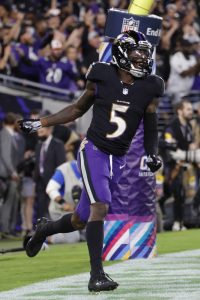 The 2019 draft class of wide receivers, which includes the likes of Deebo Samuel, A.J. Brown, D.K. Metcalf, Diontae Johnson, and Terry McLaurin, has been a key source of material at PFR in recent months, as those players became extension-eligible for the first time this offseason and either have contributed, or soon will contribute, to the booming receiver market. A.J. Brown landed a $25MM/year contract from the Eagles upon being traded to Philadelphia from the Titans, and McLaurin just agreed to a $23.3MM/year deal with the Commanders. As Joel Corry of CBS Sports recently tweeted, four wide receivers enjoyed $20MM+ AAVs when the offseason began, and there are now 12 receivers who are sitting at or above that threshold (despite the release of Julio Jones). Samuel and Metcalf seem poised to join the club at some point in the near future.
Marquise Brown, the No. 25 overall pick of the Ravens in the 2019 draft, has not yet produced at the same level as his above-mentioned contemporaries, but that can be at least partially explained by the fact that his three years in Baltimore were spent in a run-centric offense focused upon the dual-threat capabilities of quarterback Lamar Jackson. The passing scheme of offensive coordinator Greg Roman — who has served as OC since Brown's rookie year — has been heavily criticized for being too simplistic and predictable, and Brown's trade request was largely a function of that system.
"It was just … my happiness," Brown said when asked about his desire for a trade. "I talked to Lamar about it after my second year. And then after my third year, leading up to the end of the season, you know, [Jackson] wasn't playing. I let him know again, like, 'Yeah, bro, I can't do it.'
"You know, it's not really on Lamar, like I love Lamar. It was just, you know, it's just the system just wasn't for me personally. You know, I love all my teammates. I love the guys. It was just something I had to think about for myself."
Brown's diminutive stature (5-9, 170) will likely prevent him from ever becoming a true "alpha" receiver, but he possesses elite speed and is a solid enough route runner. In head coach Kliff Kingsbury's offense, he will have a chance to shine, although it will be interesting to see if the absence of DeAndre Hopkins for the first six games of the 2022 season will allow him to earn a larger target share and thrive, or if it will make his life more difficult since opposing defenses will not have to key in on Hopkins.
At present, Spotrac estimates Brown's market value to be a little over $17MM per season, suggesting that he could reasonably expect a four-year, ~$68MM deal if he were a free agent right now. Again, there is no way of knowing what Brown's camp is targeting at this point, though it could be that the Oklahoma product is content to prove that he is worthy of a larger contract by living up to his potential in Kingsbury's aerial attack.
Brown managed to crack the 1,000-yard mark for the first time in 2021, though it required 146 targets to get there, and his 11.1 yards-per-reception rate — which was the lowest mark of his career — belies his abilities as a deep threat. It stands to reason that the Cardinals, who gave up the No. 23 overall pick of this year's draft to acquire Brown and the No. 100 overall pick, would want to extend Hollywood before he can truly break out, but Brown himself might hold off unless Arizona is willing to bet on his upside by making him yet another $20MM man.