The Jaguars shocked the NFL world with a four-year, $72MM deal for Christian Kirk, but the former Cardinals receiver checked a lot of boxes the team sought this offseason.
Kirk's speed profile, durability and being 25 — an age the Jags believed would allow him to grow and develop alongside Trevor Lawrence — made him appealing for the rebuilding team, Jonathan Jones of CBS Sports notes.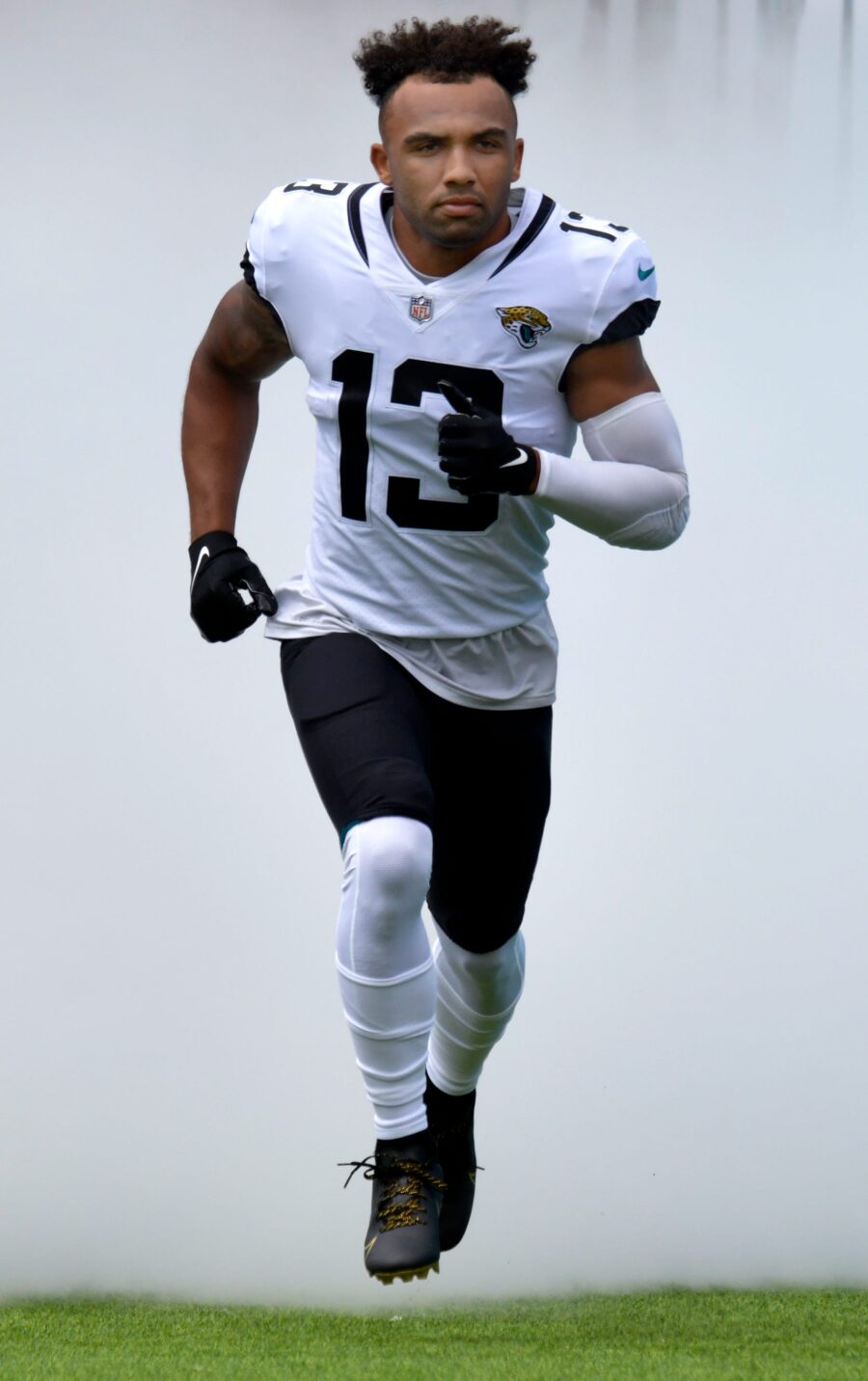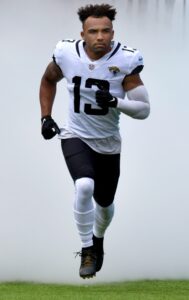 Only one Jaguar pass catcher (D.J. Chark) has topped 1,000 yards since the team's tag team of Allens (Hurns, Robinson) each did so in 2015. While Chark narrowly got there (1,008 yards) alongside Gardner Minshew and was coming off a season-ending broken ankle, Doug Pederson still expressed interest in re-signing the former second-round pick. But on Day 1 of the legal tampering period, the Jags handed out contracts to Kirk and Zay Jones on a big-spending day for the franchise. That led Chark to Detroit.
Of course, Kirk's next 1,000-yard season will be his first. That helped lead to the surprise factor when he inked his deal, which is effectively a two-year, $37MM agreement. Kirk has been a nice addition for Jacksonville thus far, having caught 20 passes for 327 yards and three touchdowns through four games.
Flush with cap space, the Jags decided to make their No. 1 receiver bet in free agency. Jacksonville's draft position and uncertainty of landing a top weapon in a trade factored into this decision. The team viewed its draft position — Nos. 1 and 33 at the draft's outset — as unideal to land a wideout that would be ready to contribute immediately, Jones adds, and it was not especially high on Amari Cooper. The Jags were involved in the Cooper sweepstakes, but considering the Browns acquired him for a fifth-rounder and a sixth-round pick swap, it is clear the AFC South team was not offering much.
Kirk's contract helped drive the receiver market's ensuing boom; 11 wideouts have since passed or matched Kirk's $18MM-AAV accord. This makes the Jags' thinking somewhat prescient. The Jags expected Samuel to score a payday north of $20MM per year, Jones adds. Samuel reached $23.85MM per annum during an offseason that also saw Tyreek Hill, Davante Adams, Cooper Kupp, A.J. Brown, Stefon Diggs, D.K. Metcalf, Terry McLaurin, Chris Godwin, Brandin Cooks and Diontae Johnson surpass Kirk's contract between free agency's outset and the preseason. The run of big-ticket wideout deals led to Kirk's AAV dropping from seventh to 18th at the position.
Another team was prepared to offer Kirk $13MM per year, but Jones adds that squad was quickly told it was not in the ballpark. The Eagles pursued Kirk briefly but were not prepared to go near where the Jaguars did for the ex-Cardinal second-rounder. Philly soon pivoted to Allen Robinson but saw the Rams blow that offer away, leading the Eagles to set the market for fully guaranteed money by trading for Brown and giving him $56MM at signing. The Jaguars' focus on landing a high-end target in free agency helped lead to the domino effect that sent Brown to Philly.