The Bills had not used a first- or second-round pick on a running back since taking C.J. Spiller ninth overall 12 years ago. Using a second-round choice on James Cook in April certainly points to the AFC East champions envisioning a change at the position.
Devin Singletary, however, is not expected to be demoted. The Cook pick notwithstanding, Buffalo's coaching staff remains committed to Singletary being a key piece in 2022, Joe Buscaglia of The Athletic notes (subscription required). The South Florida product led the team with 870 rushing yards last season.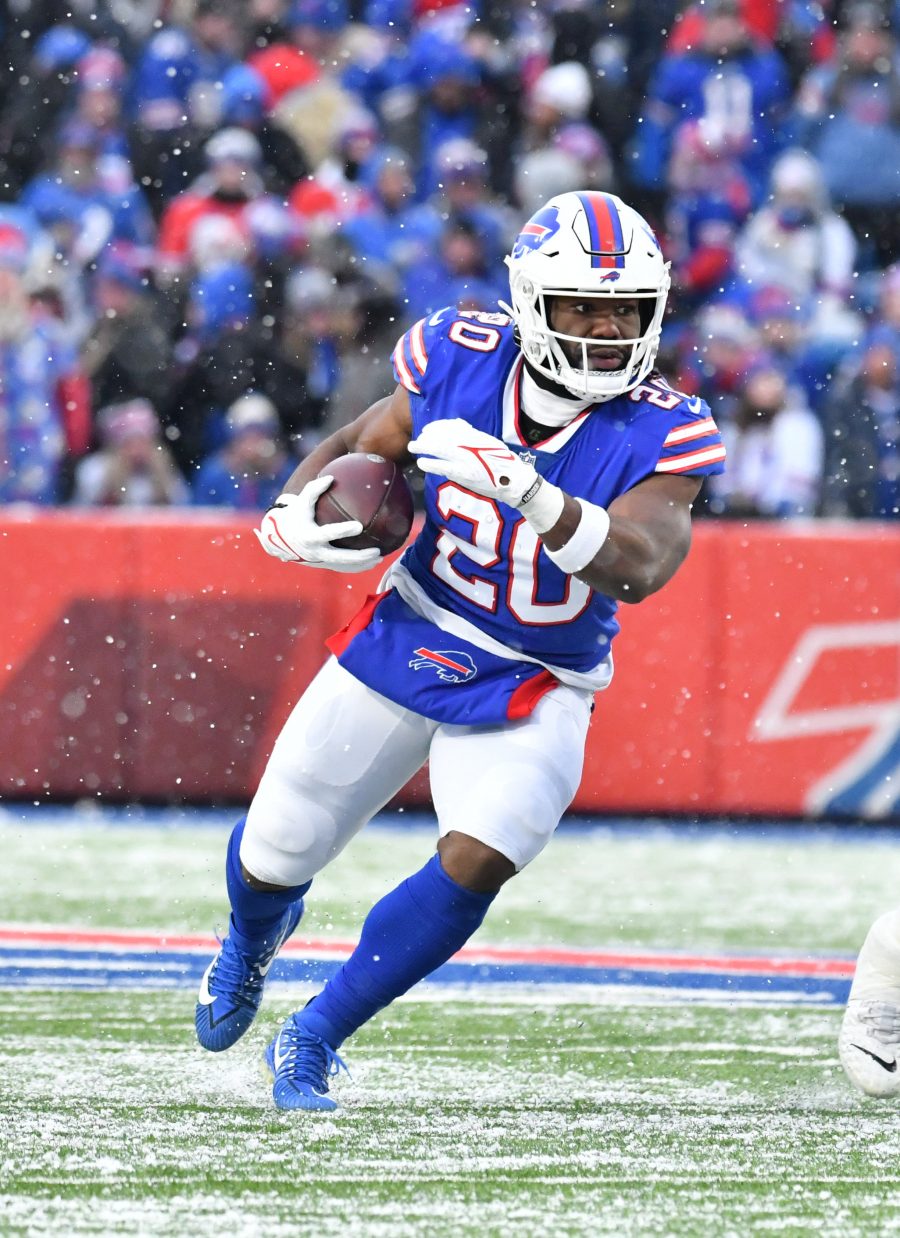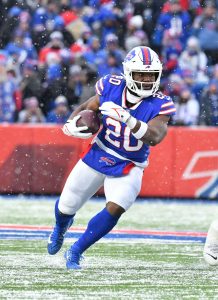 Cook's arrival crowds the Bills' backfield, though it should boost the unit's passing-game capabilities. Cook is signed through 2025, making the Georgia product the long-term centerpiece of the Bills' backfield. Singletary's rookie contract runs through 2022, making this a critical year for the 5-foot-7 talent's career. While he should be expected to start ahead of Cook and lead Bills backs in playing time, ceding some ground to the rookie in the passing game, per Buscaglia, there is a difference between that and a notable extension.
The 2023 running back free agency class could be one of the most interesting in recent NFL history. That market would stand to include Saquon Barkley, Josh Jacobs, Kareem Hunt and Damien Harris. Not all of this group would hit free agency, as teams' efforts to keep 2017 draftees off the market showed. But some will. Singletary would not be the highest-profile back here, but he has been a solid per-carry producer (4.7 over three seasons) and has not — to this point — been given full workloads. The former third-round pick is sitting on 495 carries through three seasons.
Given ball-carrying veterans' frequent issues on the market, it would not surprise if Singletary could be retained on a midlevel accord to pair with Cook beyond 2022. Zack Moss may have a say in that future. Phased out down the stretch last season, the 2020 third-rounder could enter 2022 facing a wide range of outcomes. A solid camp could put the power back in line to remain in Buffalo's committee, but Buscalgia notes a trade before the season should not be ruled out. The Bills do have a quarterback who has proven quite capable in short-yardage situations. Josh Allen has 31 career rushing touchdowns, and his 763 ground yards last season dwarfed Moss' total (345).
Buffalo also signed Duke Johnson this offseason, doing so after a failed effort to add J.D. McKissic. Moss falling further out of favor would benefit the veteran, who signed for just $378K guaranteed. Though, Moss and Johnson's skillsets do not exactly overlap. The former Browns and Texans passing-down back still could supply depth for a backfield that promises to have more options than it has over the past two seasons.