The Packers are happy with the core of leaders they've built over the years and they're determined to keep key pieces in place for years to come. Head coach Matt LaFleur, general manager Brian Gutekunst, and executive vice president Russ Ball all received extensions this offseason, according to ESPN's Rob Demovsky.
Interestingly, the team's president and CEO, Mark Murphy, refused to confirm the extensions, saying only, "I'll just say I'm confident not only Matt and Brian but (Ball) will continue to be Packers' employees for years to come."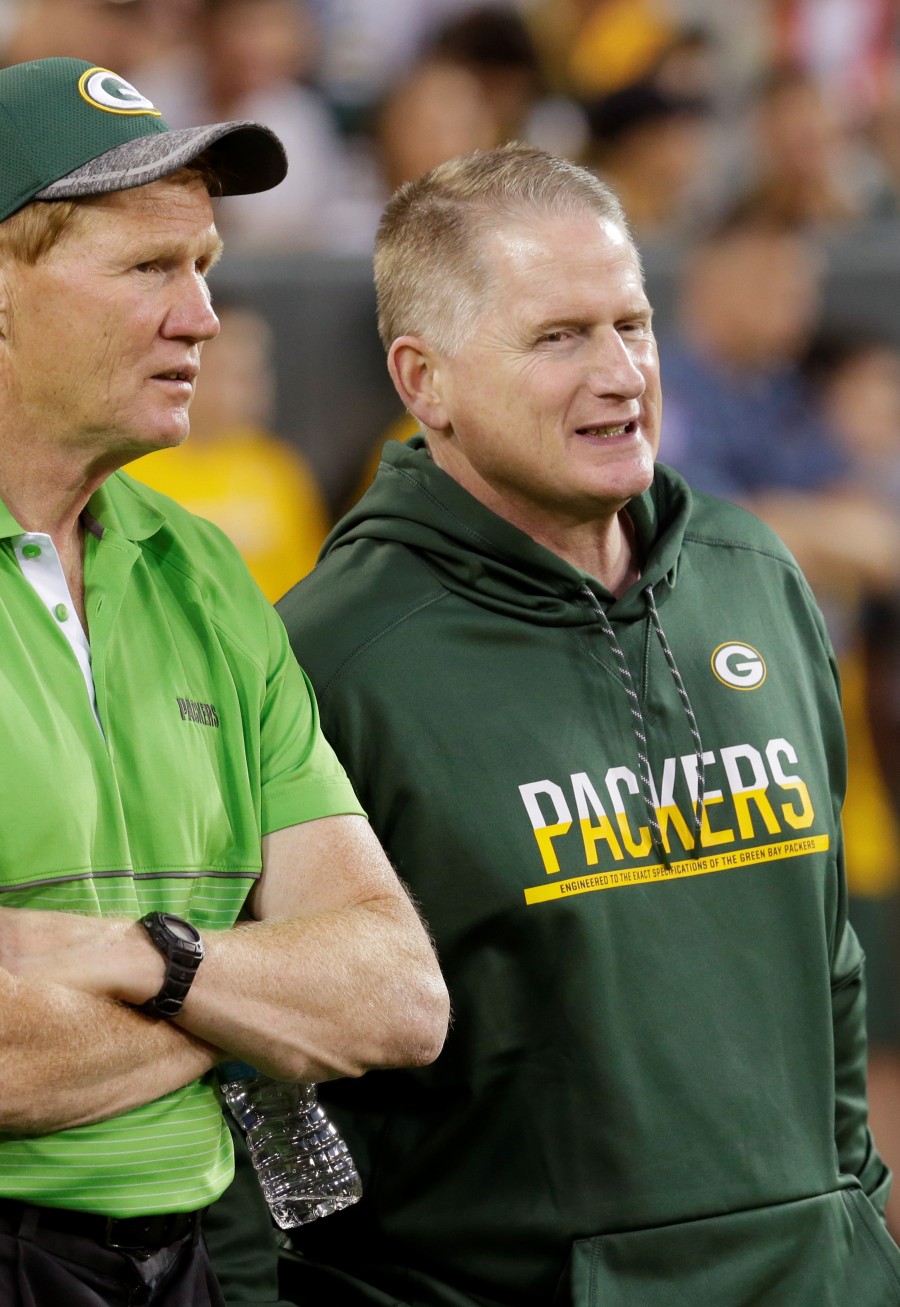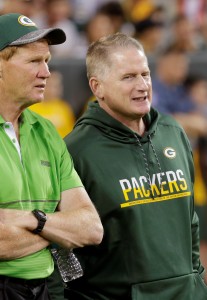 LaFleur was hired as head coach in 2019 after two starkly different seasons as an offensive coordinator with the Rams and with the Titans. As offensive coordinator in Los Angeles, LaFleur didn't call plays, but still gets credit for coordinating the league's top scoring offense that year. The next year he took over play-calling duties in Tennessee and, after an onslaught of injuries, the team finished with the 27th ranked scoring offense. Still, the Packers saw enough coaching potential to hire him to replace Mike McCarthy.
Since LaFleur took over in 2019, the Packers have been a league best 39-10. Unfortunately, though, LaFleur has struggled to take the league's best regular season team to the Super Bowl, losing two straight NFC Championship games in his first two seasons and exiting in the Divisional Round of last year's playoffs. LaFleur's contract was set to expire at the end of the season, so an extension was expected.
Gutekunst was promoted to his current role one year before the hire of LaFleur. After entering the league as a Chiefs scouting assistant in 1998, Gutekunst quickly made his way to Wisconsin where he rose through the ranks over the following 20 years from area scout to director of college scouting to director of player personnel to his eventual general manager position in 2018. Gutekunst was granted the promotion when former general manager Ted Thompson took a reduced role with the organization after being diagnosed with neurodegenerative disorder. In Gutekunst's five years of heading the personnel departments, the team has drafted starters like cornerback Jaire Alexander and defensive lineman Rashan Gary while bringing in impact players like Preston Smith, Za'Darius Smith, Christian Kirksey, Jaylon Smith, and Whitney Mercilus. Gutekunst's contract was also set to expire at the end of the season, so his extension, while not guaranteed, was also expected.
Ball has been with the franchise since 2008, spending ten years as vice president of football administration/player finance and getting promoted to executive vice president/director of football operations in 2018. Ball has held the unenviable responsibility of managing the team's salary cap, a task that hasn't been made any easier with the demands of quarterback Aaron Rodgers. His masterful management during the pandemic was something that drew praise from Murphy, according to Matt Schneidman of The Athletic. Ball was promoted the same year Gutekunst was, so his deal was likely also nearing an end.
This isn't the first time Murphy and the Packers have kept silent about contract moves with the staff. The past scenario was a bit more tense as McCarthy was quietly given a one-year extension for what would eventually be his last season. Regarding the lack of an announcement or confirmation, Murphy said, "I'd prefer to keep (contract extensions) internal, but, obviously, you can see from my comments that I feel like they're doing an outstanding job."
With the extension of key pieces to the team's core leadership, the Packers brass is putting forth a vote of confidence. They are likely also posing two daunting tests: 1) take the next step and win a Super Bowl and 2) keep the boat afloat when Rodgers is finally gone. The three men will apparently have another few years to complete those assignments.
Follow @PFRumors