On the third day of the current league year, the Rams picked up Matthew Stafford's 2023 option bonus and his 2024 salary, a decision that guaranteed just under $60MM of the veteran quarterback's contract. Prior to that happening, however, Los Angeles made a concerted effort to trade Stafford, as former NFL general manager Michael Lombardi said on a recent episode of The Pat McAfee Show (Twitter link).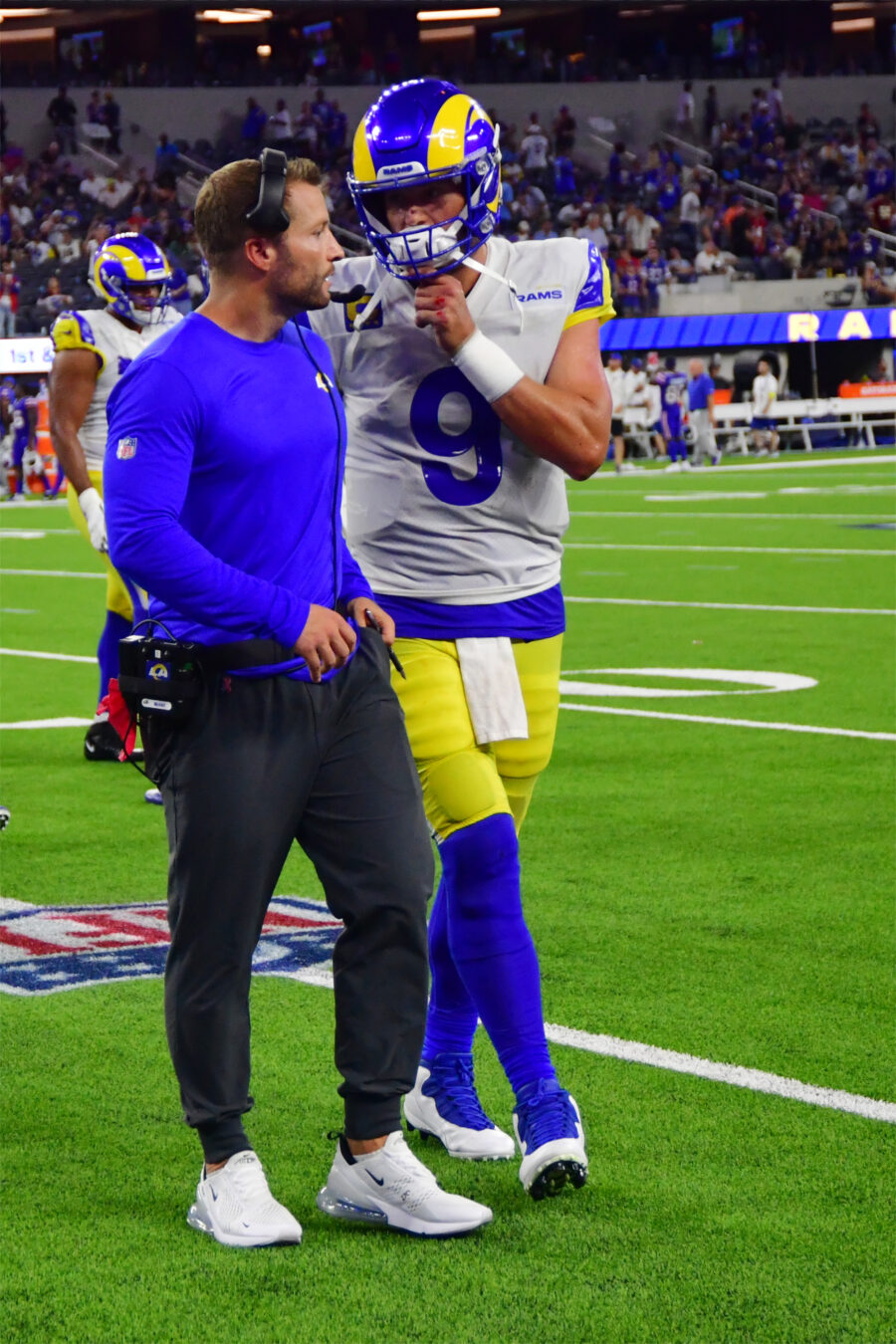 Shortly before the league year opened, Rams GM Les Snead indicated that his club was committed to retaining Stafford. By that point, Snead might have already realized that he was not going to be able to find a trade partner and therefore decided that a public display of faith in the 35-year-old passer was appropriate. Alternatively, he may have been trying to drum up some eleventh-hour trade interest.
In any case, it is not surprising that there were no takers. After all, an acquiring team would have had to make the same financial commitment to Stafford that the Rams made just a few days after Snead's comments, and Stafford's 2022 campaign certainly did not warrant such an expenditure, to say nothing of the draft capital — however minimal — that Snead may have been seeking in a trade.
Los Angeles, of course, entered last season as the reigning Super Bowl champions, and while Stafford led the league in interceptions in the 2022 regular season, he also threw 41 touchdown passes and more than justified the trade that brought the longtime Lion to southern California. But the Rams' title defense was nothing short of a disaster, and Stafford struggled through an injury-plagued year in which he played only nine games and threw 10 TDs against eight interceptions.
After years of aggressive moves to acquire and maintain high-profile talent, Snead & Co. went in a different direction this offseason, jettisoning the likes of Jalen Ramsey, Leonard Floyd, Allen Robinson, and Bobby Wagner without making any needle-moving free agent additions (with all due apologies to Demarcus Robinson and Brett Rypien). So it stands to reason that, while Snead has preferred to use the term "remodel" rather than "rebuild" to describe the Rams' current competitive status, he would have explored ways to get Stafford's expensive, thru-2026 contract off the books.
Since those efforts were unsuccessful, Stafford — who, along with Aaron Donald and Cooper Kupp, was named a "weight-bearing wall" in Snead's multi-faceted remodel analogy — will seek to recapture his 2021 form and prove that he can be the quarterback to lead the Rams back to contention.
He did, at least, enter the Rams' offseason program without any medical restrictions, so from a health perspective, it appears that he will be better-positioned for success in 2023 than he was in 2022. With his 2024 cap number checking in at a whopping $49.5MM, the upcoming season will certainly go a long way towards determining Stafford's long-term future in LA.
The team selected two-time collegiate national champion Stetson Bennett in the fourth round of this year's draft, though Bennett is not presently viewed as a franchise quarterback. However, he could not have asked for a better landing spot than the Rams, considering the presence of Stafford (a fellow Georgia alum) and head coach Sean McVay. Bennett and Rypien will compete for the backup job behind Stafford in training camp.
Follow @PFRumors