As another trade deadline approaches, this era's trade kingpin is naturally being mentioned in potential deals. Teams are looking into Brandin Cooks ahead of the Nov. 1 deadline, amid another season in which the Texans are not expected to challenge for a playoff spot.
The Chiefs, Packers and Rams have discussed Cooks with the Texans, according to KPRC2's Aaron Wilson. While a trade would put Cooks alongside the likes of Eric Dickerson, Earl Morrall, Norm Snead and Co., the thrice-dealt wide receiver has said previously he did not want to be moved again. Cooks nevertheless remains a viable trade chip in his ninth season and is now winding down his 20s with a rebuilding team. No deal appears close, Wilson adds, but Cooks appears back on the market.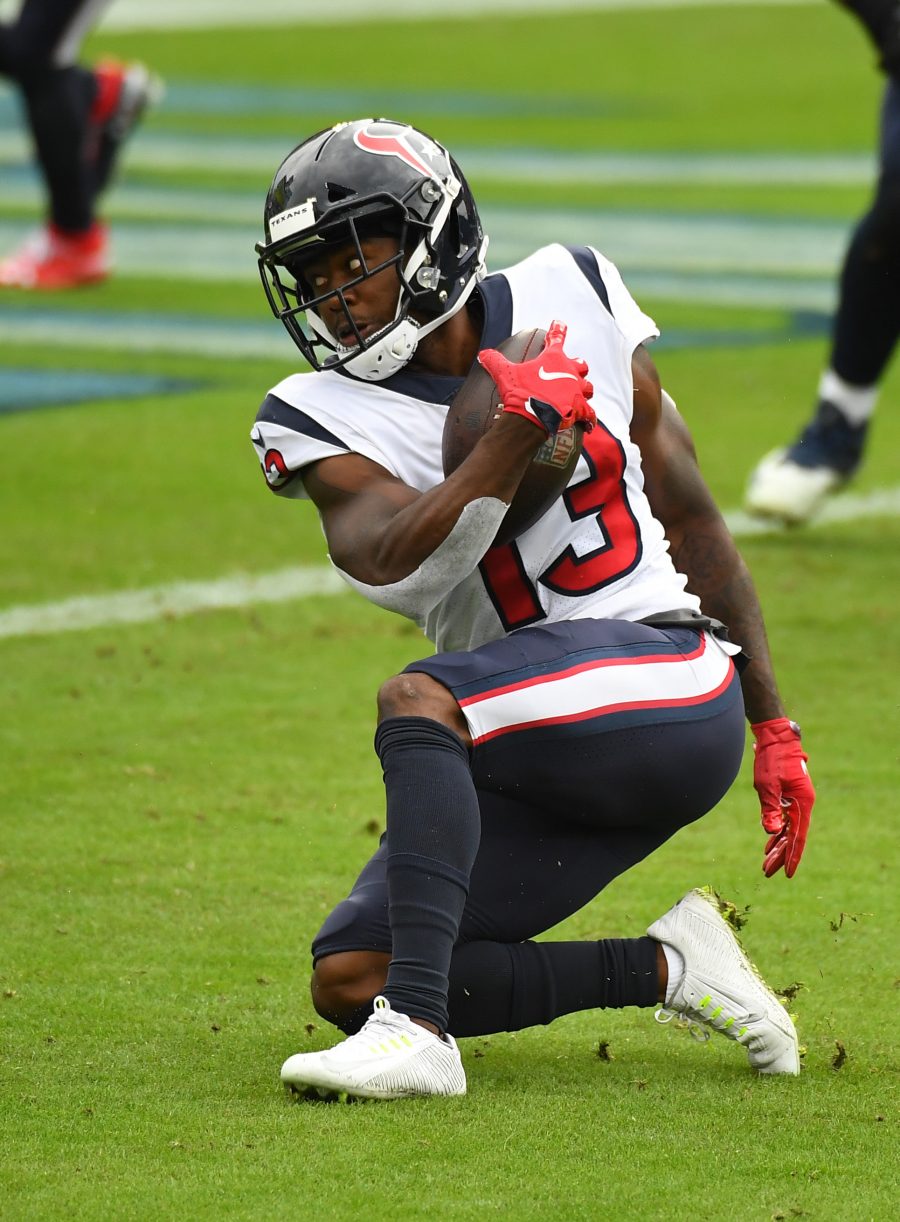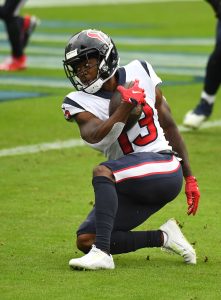 Cooks, 29, signed an extension to stay with the Texans in April, cutting off his previous batch of trade rumors. Signed to a two-year, $39MM deal, Cooks is nevertheless tied to a $1.17MM base salary. The veteran's salaries spike after this season — to $18MM (guaranteed) and $13MM in 2023 and '24, respectively — but thanks partially to a September restructure, Cooks' 2022 money would not be particularly imposing for a team to add.
Each of these teams has been connected to wide receiver pursuits. The Packers have been mentioned as a team looking for wideout help. That report emerged before a rough outing from Green Bay's passing attack, one that preceded Aaron Rodgers suggesting players who are making too many mistakes should see their playing time reduced. Randall Cobb is on IR, and second-round pick Christian Watson has missed the past two weeks due to a hamstring injury. Allen Lazard is also battling a shoulder ailment he sustained in Washington; Green Bay's top wideout was outfitted with an arm sling Monday, Matt Schneidman of The Athletic notes.
While calls for the Packers to augment their post-Davante Adams receiver situation came in this offseason, the team resisted. It is now 3-4, increasing the urgency ahead of Rodgers' 39th birthday. Cooks fetched first-round picks in his initial two trades (from the Saints to the Patriots in 2017 and from the Pats to the Rams in 2018) and a second-rounder (from Los Angeles to Houston in 2020), prices that will test the Packers' resolve.
It probably will not cost a second-rounder this time around, though the Texans were seeking such a return this spring. Cooks' 2023 guarantee will affect his trade market this time around. The Packers are also being connected to the Cardinals' A.J. Green via trade, Dan Graziano of ESPN.com notes. With Green now 34 and seeing minimal Arizona playing time, the Packers would not need to pay much. Cooks would also provide a bigger boost for Green Bay's passing attack. The Packers' pass-catcher search also includes tight ends, per Graziano.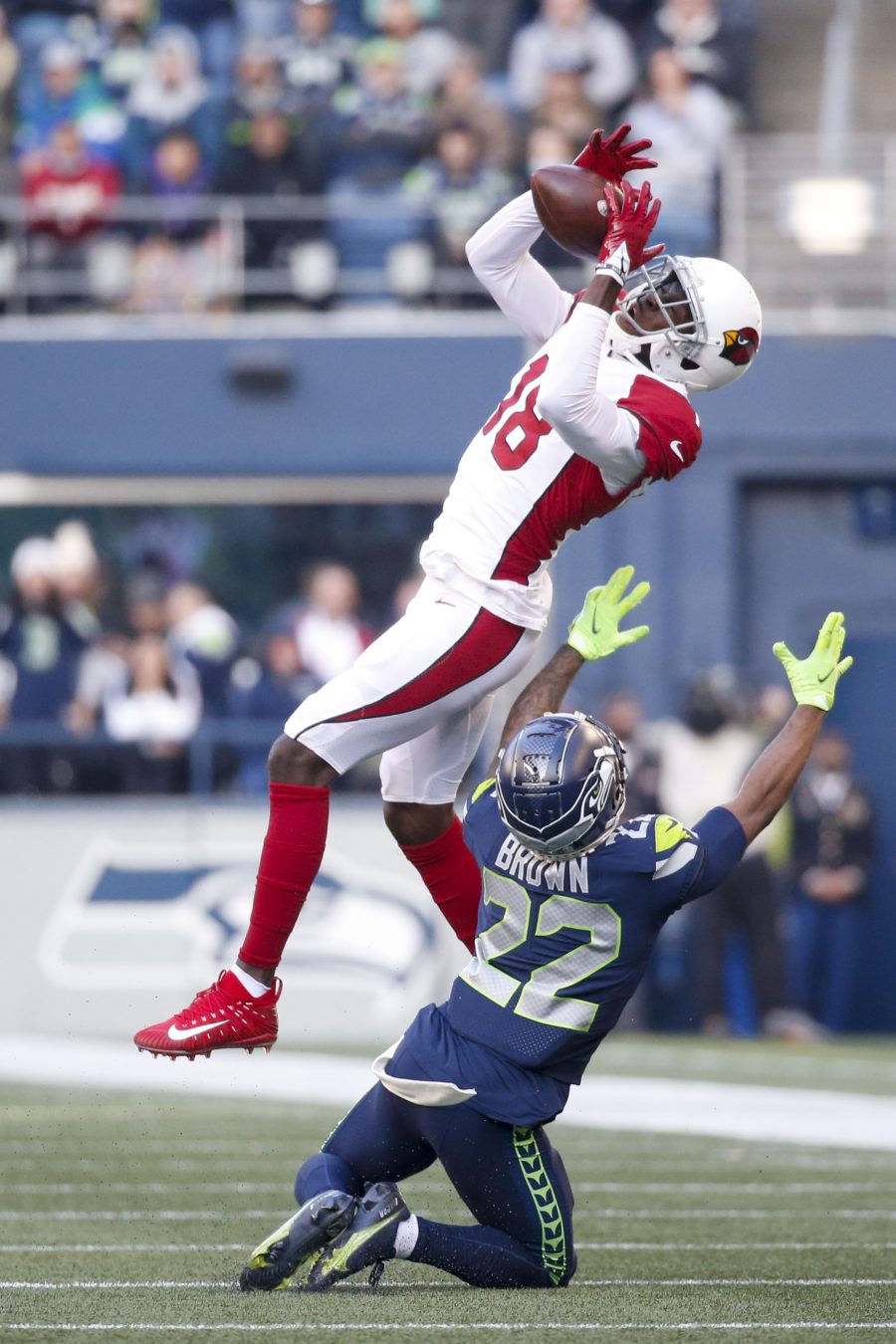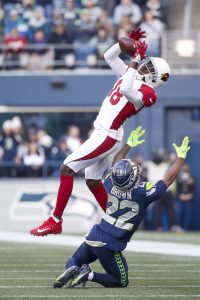 Kansas City has been linked as an Odell Beckham Jr. suitor, joining Los Angeles on this front as well, but the team has seen its free agency additions — JuJu Smith-Schuster and Marquez Valdes-Scantling — make leaps in recent weeks. Both topped 100 receiving yards against the 49ers, a game in which the Chiefs surpassed 500 yards. Cooks would become the most experienced player in the Chiefs' receiving corps, and with second-rounder Skyy Moore not making much of an impact yet, the six-time 1,000-yard receiver could buy the rookie some time.
The Rams rostered Cooks for two seasons, having traded their 2018 first-round pick for him, and gave him a lucrative second contract. The team used Cooks as a starter alongside Cooper Kupp and Robert Woods, and while the former Saints first-round pick posted a career-high 1,204 yards in the Rams' Super Bowl LIII-qualifying season, concussions limited him in 2019. This year's Rams edition is struggling on offense — partially due to UFA addition Allen Robinson's minimal impact — and the team has not shied away from splashy moves.
A Cooks trade would seemingly cut off an OBJ path. The Rams have been the clubhouse leaders for Beckham for months, but with their offense ranking 29th in scoring and OBJ not expected to be ready until December, the team may be facing a timeline question. Van Jefferson is on track to return from IR soon, but the team initially added Beckham despite rostering Kupp, Woods and Jefferson last year. The Chiefs appear better positioned to wait for Beckham compared to the 3-4 Rams.
This season, Cooks (28 receptions, 281 yards, one touchdown) is not on 1,000-yard pace. While the Texans could retain the 5-foot-10 target for the purposes of Davis Mills development, stockpiling future draft capital should certainly be considered given where the franchise resides on its rebuild timeline. Cooks may end up serving as a consolation prize for one of the three teams involved in the latest Beckham sweepstakes.
Follow @PFRumors