Much of the attention surrounding the Colts at the moment relates to their ongoing head coaching search. Plenty of questions remain to be answered with respect to their roster, however, including their top offensive playmaker's health heading into 2023.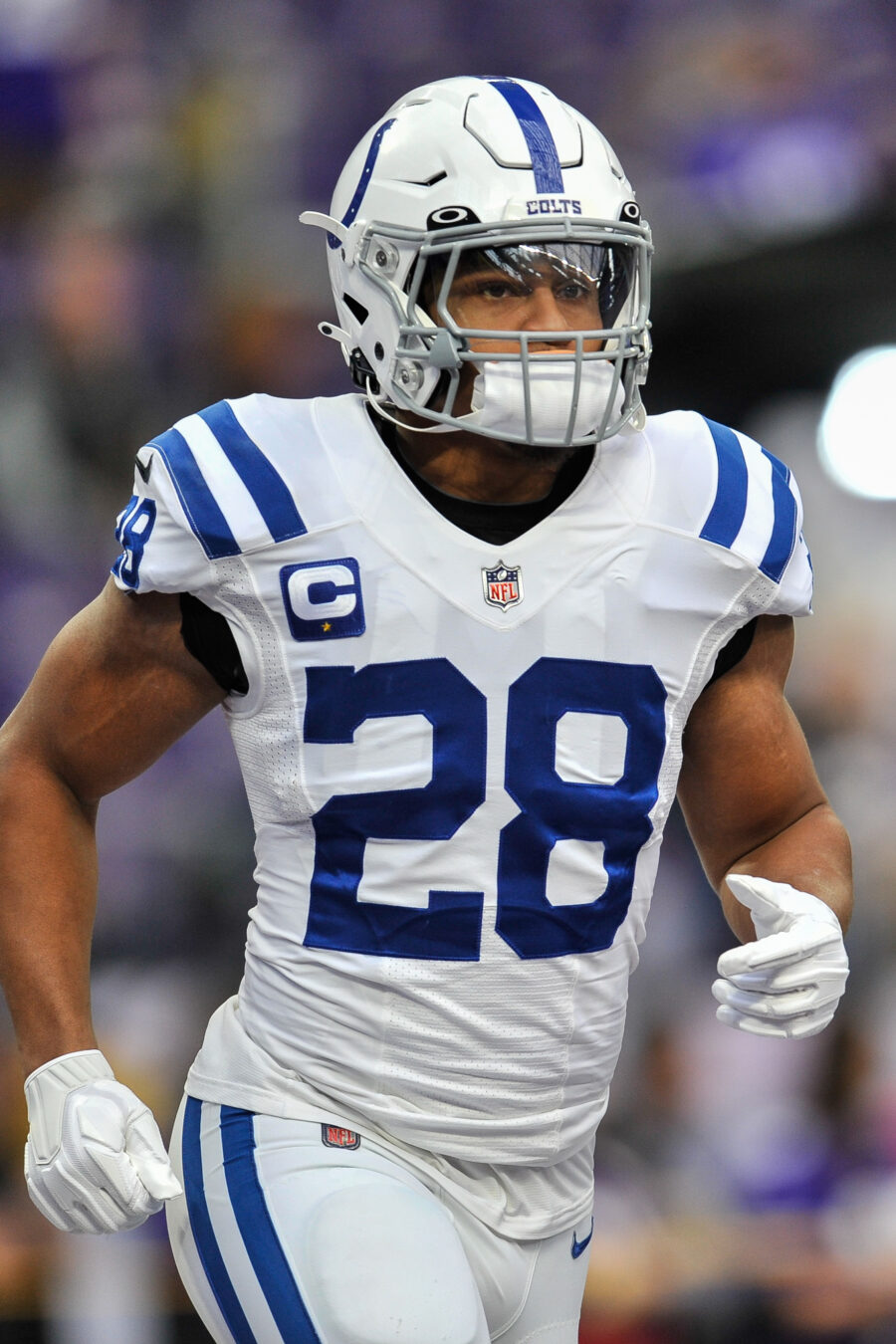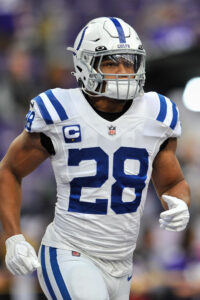 [RELATED: Colts' HC Search May Last Until After Super Bowl]
Running back Jonathan Taylor was limited to 11 games played in 2022, the first season of his career in which he missed time due to injury. He finished the campaign on IR with an ankle injury, and put up underwhelming numbers in a year where nothing went right for the Colts. There is positive news for him on the injury front, though.
The 24-year-old underwent ankle surgery in January, as detailed by NFL Network's Ian Rapoport. The procedure – a arthroscopic debridement, specifically – was performed by Dr. Robert Anderson, and was described by Taylor as being "extremely successful" at cleaning out his ankle. The ailment had been affecting him since Week 4, but his outlook is looking better as a result of the surgery.
"That thing had a bunch of junk in there from a bunch of years," the Wisconsin alum said of his ankle. "Just finally had to clean it out and make sure I'm good to go. We finally had the time to get it right, make sure I'm 100% ready to rock. That's all you can ask."
Taylor entered this past season with massive expectations, having led the league in rushing yards in 2021. In part due to the lingering ankle issues, along with the Colts' overall struggles on offense, however, he was held to 861 yards and four touchdowns on the ground. Those figures, along with his 4.5 yards per carry average, were career lows, and could put a damper on his potential value on a new deal.
Eligible for an extension this offseason, Taylor is likely to once again operate as the focal point of the Colts' run game in 2023, but the team could be weary of committing to a big-money deal given his underwhelming campaign. His market value could also fluctuate significantly given the plethora of high-profile backs set to hit the open market (or sign long-term deals of their own with their respective teams). Regardless of what happens from a financial standpoint, Taylor added that he expects to be fully recovered in time for training camp, which will be a welcomed development in Indianapolis.