Rookie second-round pick John Metchie III knew he faced a long road to his NFL debut after tearing his ACL in last year's SEC title game. Little did he know he would be faced with a much larger challenge as he prepared for his big return. Metchie's diagnosis of Acute Promyelocytic Luekemia would hold him out of training camp, the preseason, and his entire rookie season. Fortunately, the long road appears to be winding down as Texans general manager Nick Caserio announced that Metchie has made "amazing" progress, according to Texans TV Host Drew Dougherty.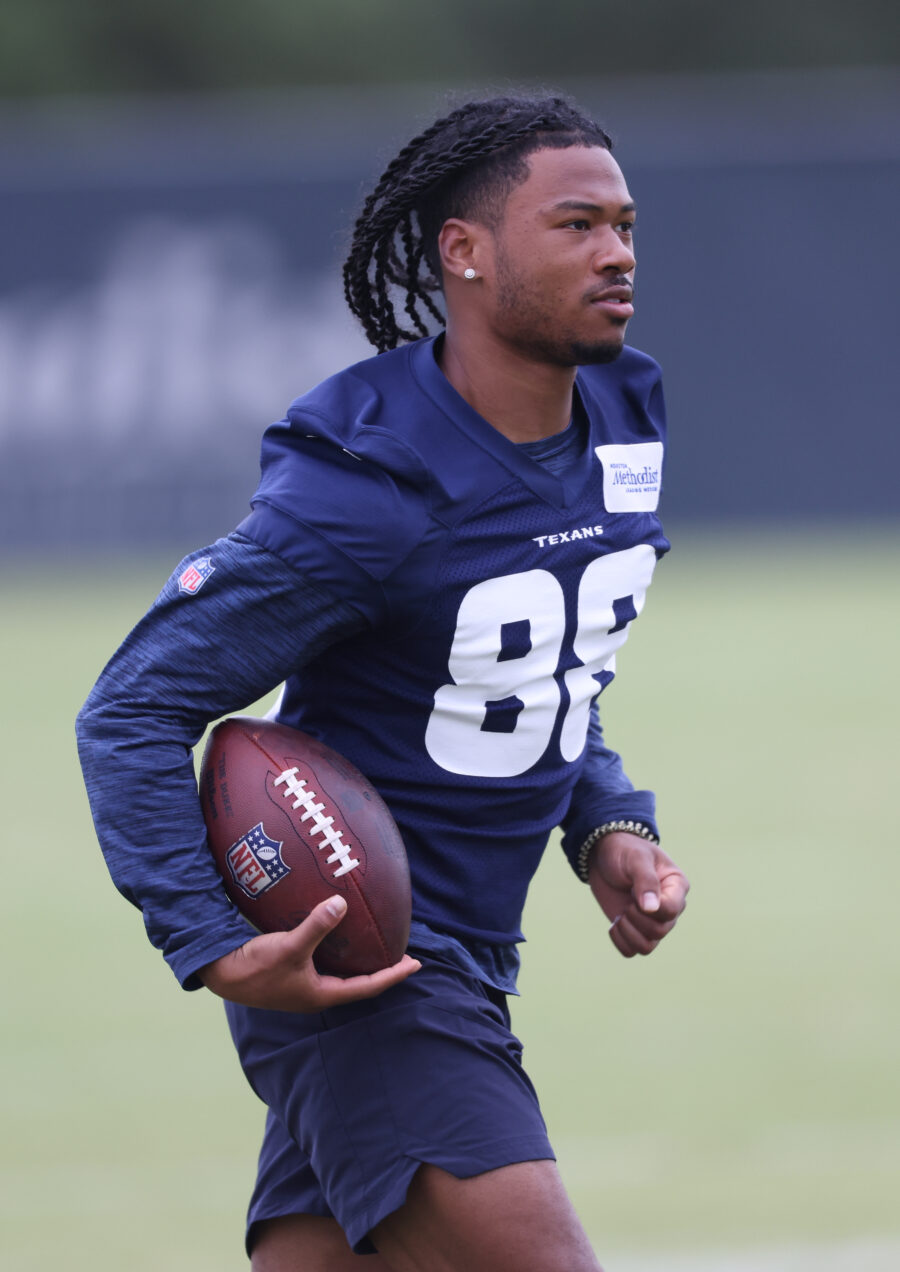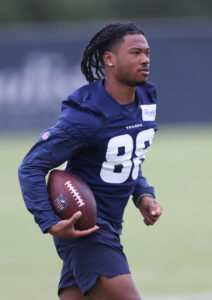 Caserio hinted that Metchie's return could come as soon as April. "I'd say there's a chance that he'll be ready for the start of the offseason program," Caserio told Seth Payne and Sean Pendergast on SportRadio 610 this week. Since the Texans, who fired Lovie Smith this week, will have a new head coach in 2023, they will get to begin their offseason conditioning program two weeks before teams with returning head coaches. That means Metchie could be back working out with the team as soon as April 3.
"I think there are still some things that he has to complete or go through," Caserio continued. "Quite frankly, it's amazing what he's done to this point…He actually looks better now than he did when we drafted him in the spring. He's improved his strength. He's improved his lower body strength. His attitude has been great, even though he's been dealing with a lot of things medically."
While Metchie had originally described his APL as the most curable form of the disease in the statement announcing his diagnosis, it's still great news to hear that he's coming back on the other side of it stronger than he started. After a long, hard road, Metchie's NFL debut is back on track.