We've got our second major wide receiver trade of the day. Fox Sports' Jay Glazer reports (via Twitter) that the Vikings are trading star wideout Stefon Diggs to the Bills. ESPN's Adam Schefter has full details on the swap (Twitter link):
To Minnesota: 2020 1st-round pick, 2020 5th-round pick, 2020 6th-round pick, 2021 4th-round pick
To Buffalo: Diggs, 2020 7th-round pick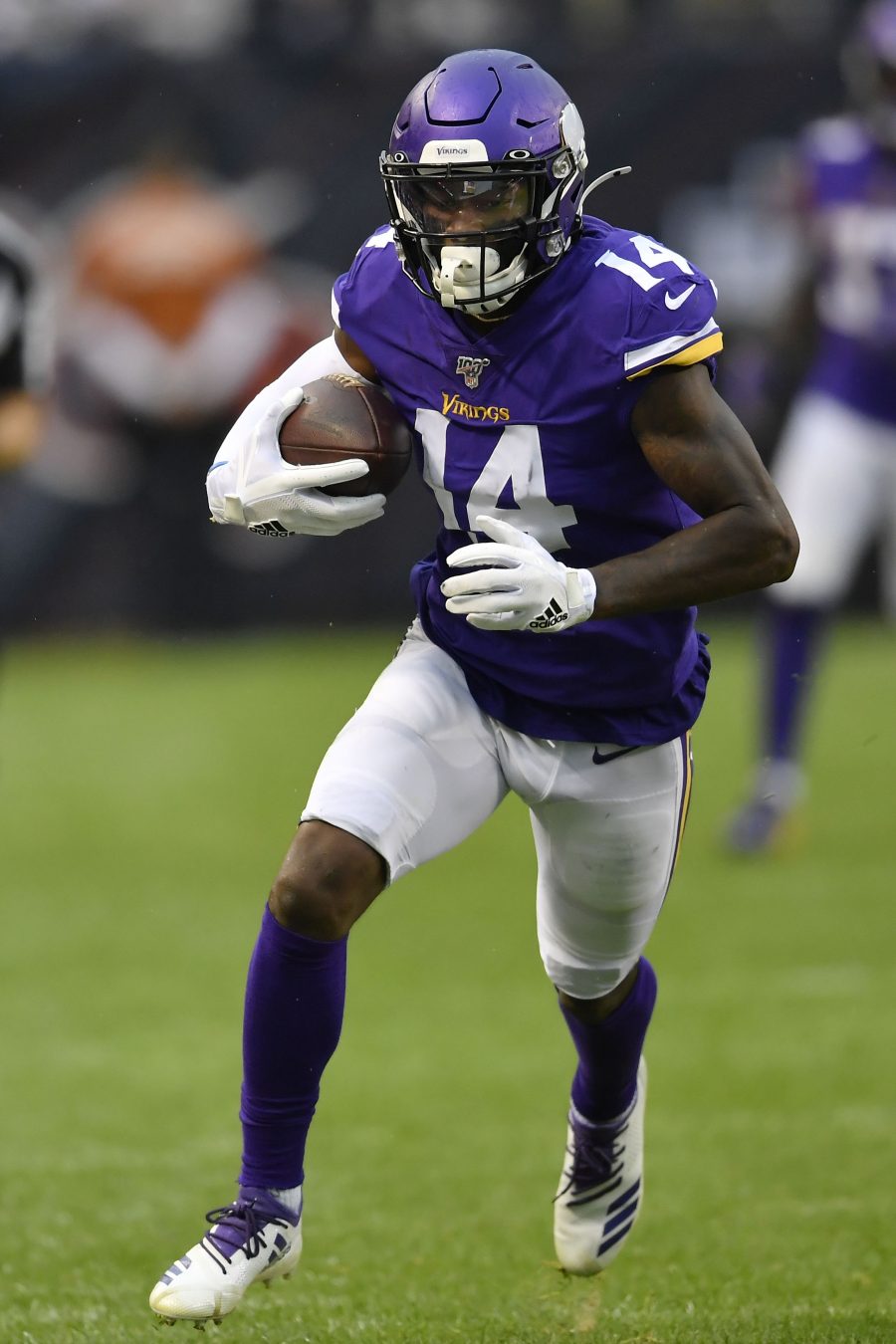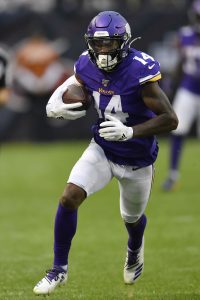 A Diggs trade has felt inevitable for some time, as the wideout has bounced in and out of trade rumors. In fact, earlier today, the wideout hinted that "somethings going to happen" and "it's time for a new beginning." That led to whispers that the Seahawks and Vikings were discussing a trade. Well, after months of social media hints, it appears that the receiver finally got his wish.
During each of his five years in the NFL, Diggs has hauled in at least 50 receptions and at least 700 receiving yards. He finished the 2019 campaign with a career-high 1,130 receiving yards and six scores on 63 receptions. The 26-year-old still has four seasons remaining on his contract with a base value of $45.1MM (per ESPN's Field Yates on Twitter).
The Bills have been hunting for a big-name wide receiver to pair with quarterback Josh Allen for more than a year. Last offseason, it sounded like the team was set to acquire Antonio Brown, but the star ended up squashing that deal. Instead, the organization watched as John Brown reemerged into a 1,000-yard receiver, and Brown will team up with Diggs to form one of the top receiver duos in the league.
The Vikings will open up a chunk of cap space, which is (ironically) relevant after the team extended quarterback Kirk Cousins earlier today. The team will now move forward with Adam Thielen as their clear-cut, number-one wideout in 2020.
Earlier today, the Texans shocked the NFL when they sent star wideout DeAndre Hopkins to the Cardinals. In exchange, Houston received a package highlighted by running back David Johnson and a second-rounder.
Follow @PFRumors