As the Commanders attempt to turn their bounce-back stretch into a playoff berth, they will move back to their original starting quarterback. The team confirmed Carson Wentz will start against the Browns in Week 17.
Wentz has not started since going down with a broken finger nearly three months ago, and the team rallied behind Taylor Heinicke to reach this point. But as the Commanders try to become the rare team to go from 1-4 into the playoffs, it will be the QB acquired in March in charge of pushing this process past the finish line.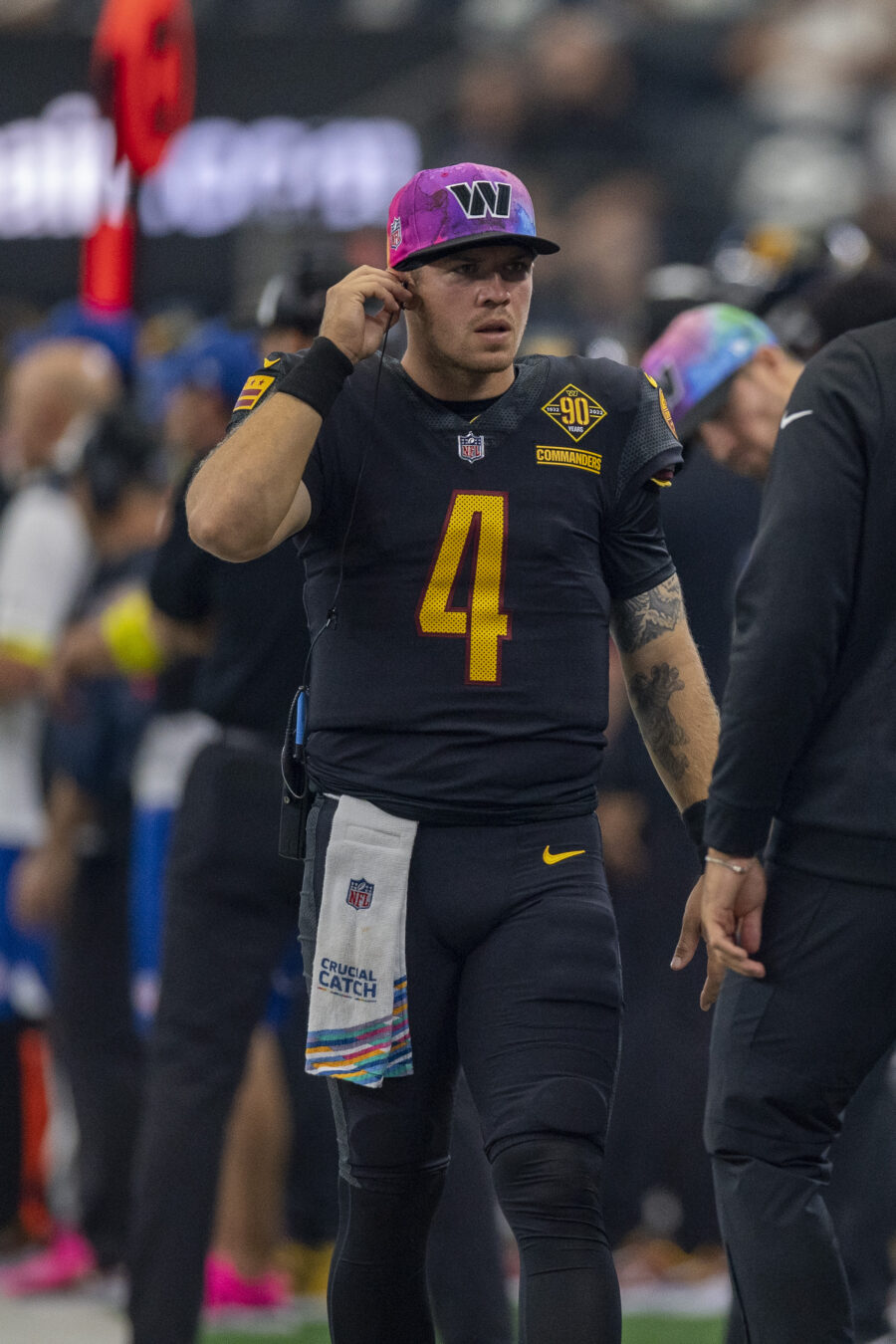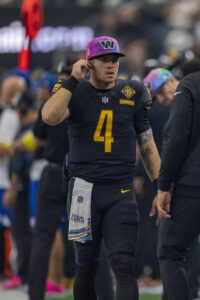 Wentz, who will turn 30 on Friday, is in Washington because of how poorly his finish to the 2021 season went. After contracting COVID-19, the quarterback who fetched first- and third-round picks in 2021's Eagles-Colts trade performed poorly in his final two games as a Colt. This led to the team blowing a win-and-in opportunity as a two-touchdown favorite in Jacksonville. Jim Irsay promptly ordered his decision-makers to move on from Wentz, despite the high price the Colts paid, after one season.
The Commanders received criticism for giving up what they did for Wentz — a 2022 third-rounder, a conditional 2023 Day 2 pick and a second-round pick swap this year — and not adjusting his contract. But the former No. 2 overall pick's injury this season will prevent Washington from sending a 2023 second-rounder to Indianapolis. The conditional choice will be a third, as Wentz will not hit the 70% snap barrier — one he did surpass as a Colt to give the Eagles a 2022 first — to move the pick into Round 2. The Commanders had Wentz on an eight-man list of possible QB upgrades this offseason, and while they made a monster offer for Russell Wilson and pursued other targets as well, the team liked Wentz's 6-foot-5 frame and arm strength.
Despite the team activating Wentz from IR weeks ago, he returned to action as Heinicke's backup. He spent the past two games as the Commanders' QB2, being benched by an NFC East team for the second time in three seasons. The Eagles sat him for Jalen Hurts in December 2020, leading the 2017 near-MVP out of Philadelphia. Wentz rebounded to a degree in Indianapolis, finishing ninth in QBR despite facing steady criticism for his up-and-down play, but was quickly sent to Washington this offseason.
Prior to Wentz going down in October this year, he submitted an uneven start that had the Commanders at 2-4. But he did throw 10 touchdown passes in five games to start his Commanders season. And he fared well upon relieving Heinicke against the NFL's No. 1-ranked defense. Wentz completed 12 of 16 passes 123 yards and a touchdown against the 49ers. Wentz will also have a chance to play with a healthy Brian Robinson and Jahan Dotson; the two promising rookies did not share the field during Wentz's previous batch of starts.
Washington, which has not won a game since Week 12, is 7-7-1 and controls its own playoff destiny. The team faces Cleveland and Dallas to close the season. The franchise has not secured two playoff berths in a three-season span since Joe Gibbs' second go-round with the team, which led to wild-card spots in 2005 and '07. The Commanders will count on Wentz — their sixth Week 1 starting quarterback in the past six years — to lead the way back to the postseason.
This will make for another high-pressure spot for Wentz, whose through-2024 contract includes no guarantees beyond this season. The Commanders can save $26.2MM in 2023 by releasing him. That would trigger another quarterback pursuit for a franchise that has not enjoyed stability here since the Kirk Cousins franchise tag saga. Heinicke is on track for unrestricted free agency in March.
Follow @PFRumors