Desmond Ridder supplanted Marcus Mariota as the Falcons' starting quarterback late last season, and although pronouncements about Week 1 roles in March should not be considered full-fledged endorsements, it is clear the 2022 third-round pick will enter offseason workouts ahead of Taylor Heinicke for the gig.
Arthur Smith said Tuesday, "The plan is to start Desmond." GM Terry Fontenot had previously communicated this plan to Ridder, who made four starts as a rookie after being last year's No. 74 overall pick. Arthur Blank stopped short of endorsing the Cincinnati product as the Falcons' 2023 starter in February, but the team has taken a step forward here in the weeks since.
The Falcons subsequently signed Heinicke to a deal that topped the other backup QBs' money — for average annual value — but the ex-Washington starter's two-year, $14MM deal will not lead to an open competition with Ridder this offseason.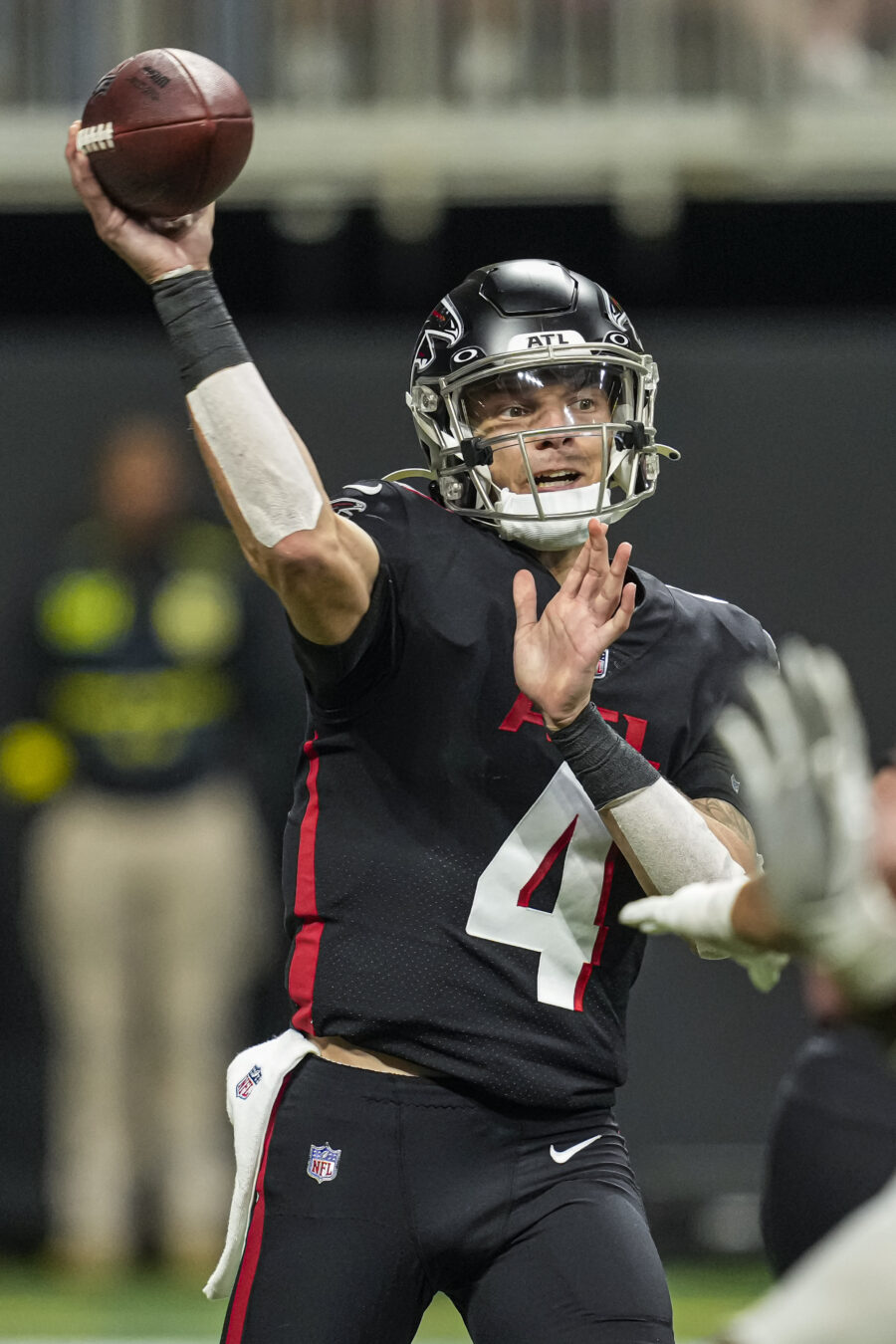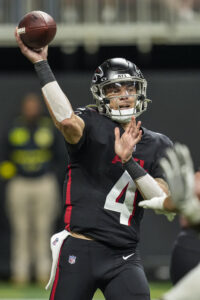 "We're very excited to have Taylor in the room, a guy with experience who has won games in this league," Smith said, via AtlantaFalcons.com's Scott Bair. "The chemistry in the quarterback room is important, as we expect Desmond to take the next step. But we also have a guy who can go in and win you football games and be ready to play."
Heinicke has 25 regular-season starts under his belt, along with a playoff outing two years ago. He completed 64% of his passes with Washington, at 7.0 per toss, and went 12-12-1 as the team's starter. The Commanders gave Carson Wentz his job back in December but installed Sam Howell as their starter for Week 18. The team expressed interest in re-signing Heinicke, but he said he chose a better Falcons offer, Josh Kendall of The Athletic tweets. Atlanta gave Heinicke $6.32MM fully guaranteed. Ridder completed 64% of his throws as well — at just 6.2 yards per attempt — but obviously does not have an extensive NFL sample size to judge.
Smith's declaration affects Heinicke at present, and the former starter has said he is OK being Atlanta's backup (Twitter link via Kendall). the Falcons have been connected to both Lamar Jackson and a potential first-round investment at the position. The team will meet with Florida's Anthony Richardson soon and likely will host other top-flight QB prospects during the pre-draft process. The Falcons have not drafted a quarterback in the first or second rounds since their Matt Ryan pick (No. 3 overall) in 2008. They have only drafted two (Ridder and 2013 seventh-round pick Sean Renfree) since the Ryan pick.
As Fontenot and Smith go into Year 3 in charge, signing off on a Ridder-Heinicke QB depth chart when Jackson is available will likely not go over well with some Falcons fans. But the Falcons have not been connected to the disgruntled Ravens superstar, who is aiming for either a fully guaranteed contract or a deal that enters the Deshaun Watson guarantee neighborhood ($230MM). The Falcons were believed to have finished second for Watson last year; the guarantee led to Blank's team standing down.
Being prepared to trade three first-round picks and change for Watson and then passing on Jackson altogether would certainly make for an interesting path, but as of Tuesday, that is the organization's plan. Arriving just after the Browns pried Watson from the Falcons' grasp, Ridder is now the NFC South team's centerpiece player.