Last week's Jets quarterback change may not be a long-term move, per Robert Saleh, but Jeremy Fowler of ESPN.com notes the expectation is Mike White will keep his new gig against the Vikings and Bills over the next two weeks. White faring reasonably well against those upper-echelon teams could keep Zach Wilson out of the picture for a while.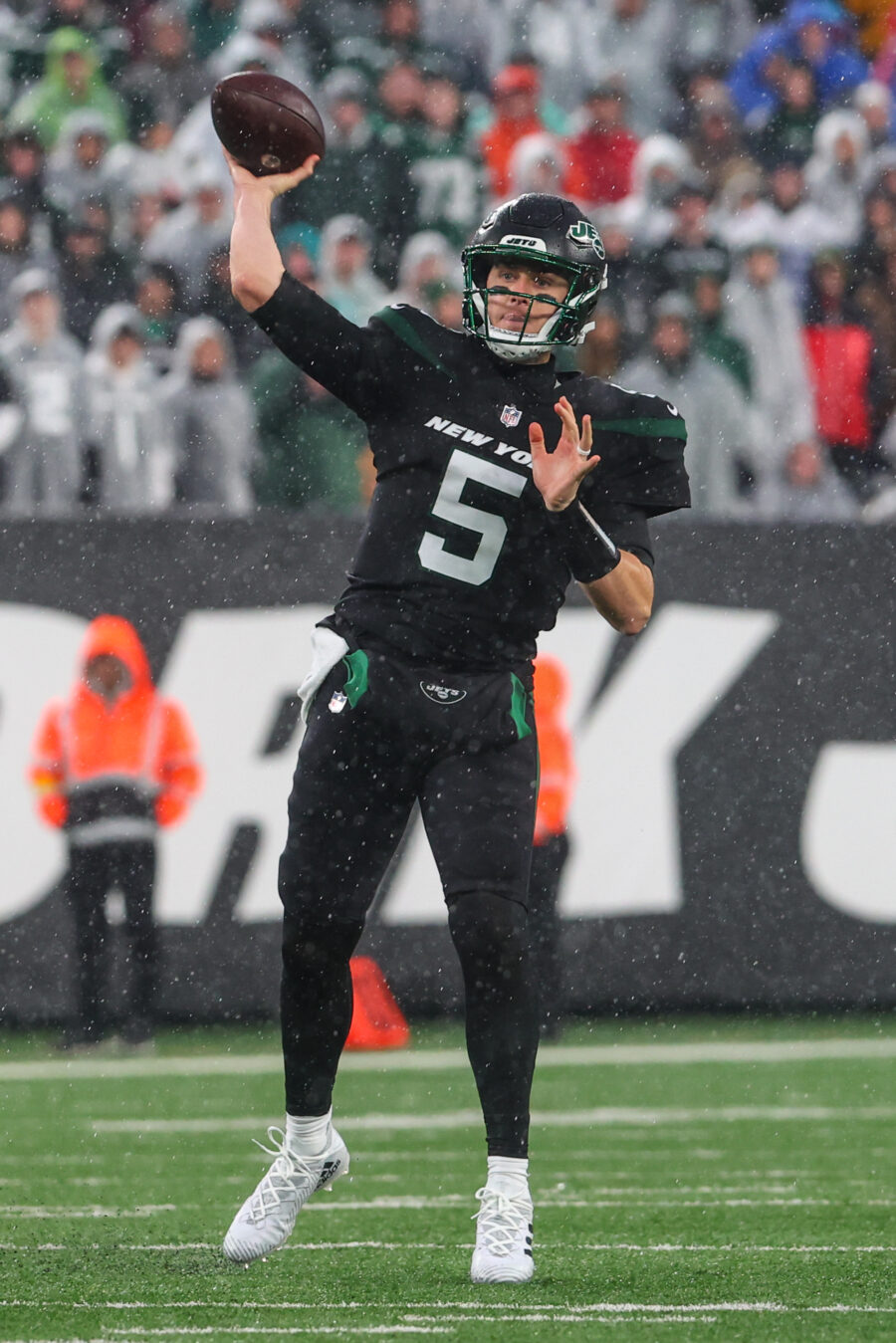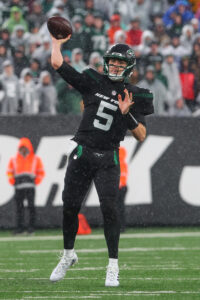 The Jets have assembled a quality defense quicker than most expected. After ranking last in both total defense and scoring last season, the Jets are a top-five team in both categories in Saleh's second season. Their defense sits fourth in DVOA, creating legitimate playoff aspirations for the first time since 2015. The Jets have a chance to snap the NFL's longest playoff drought (11 seasons), leading Saleh to yank Wilson. That move is atypical for a player with Wilson's draft pedigree and injects uncertainty into the Jets' quarterback plans beyond 2022.
No quarterback selected in the top five has been benched for performance reasons before the end of his second season since the Bengals sat down 1999 No. 3 overall pick Akili Smith midway through the 2000 campaign. Wilson being shut down represents an obvious red flag about his future. Will the Jets be able to pivot back to last year's No. 2 overall pick?
QBR places Wilson in 25th, actually two spots ahead of Aaron Rodgers, after the BYU product finished 30th in this metric as a rookie. Passer rating is far less kind; no starter checks in behind Wilson's 72.6 mark there. Joe Flacco remains the Jets' touchdown pass leader, with five, despite having exited after three starts to clear another path for Wilson. The Jets used a top-three pick on a quarterback twice in a four-year span, but while Sam Darnold was not holding a well-built defense back, Wilson was. Rumblings of teammates' waning confidence in the fast-rising prospect surfacing this past offseason certainly open the door to the Jets needing to consider other options for 2023.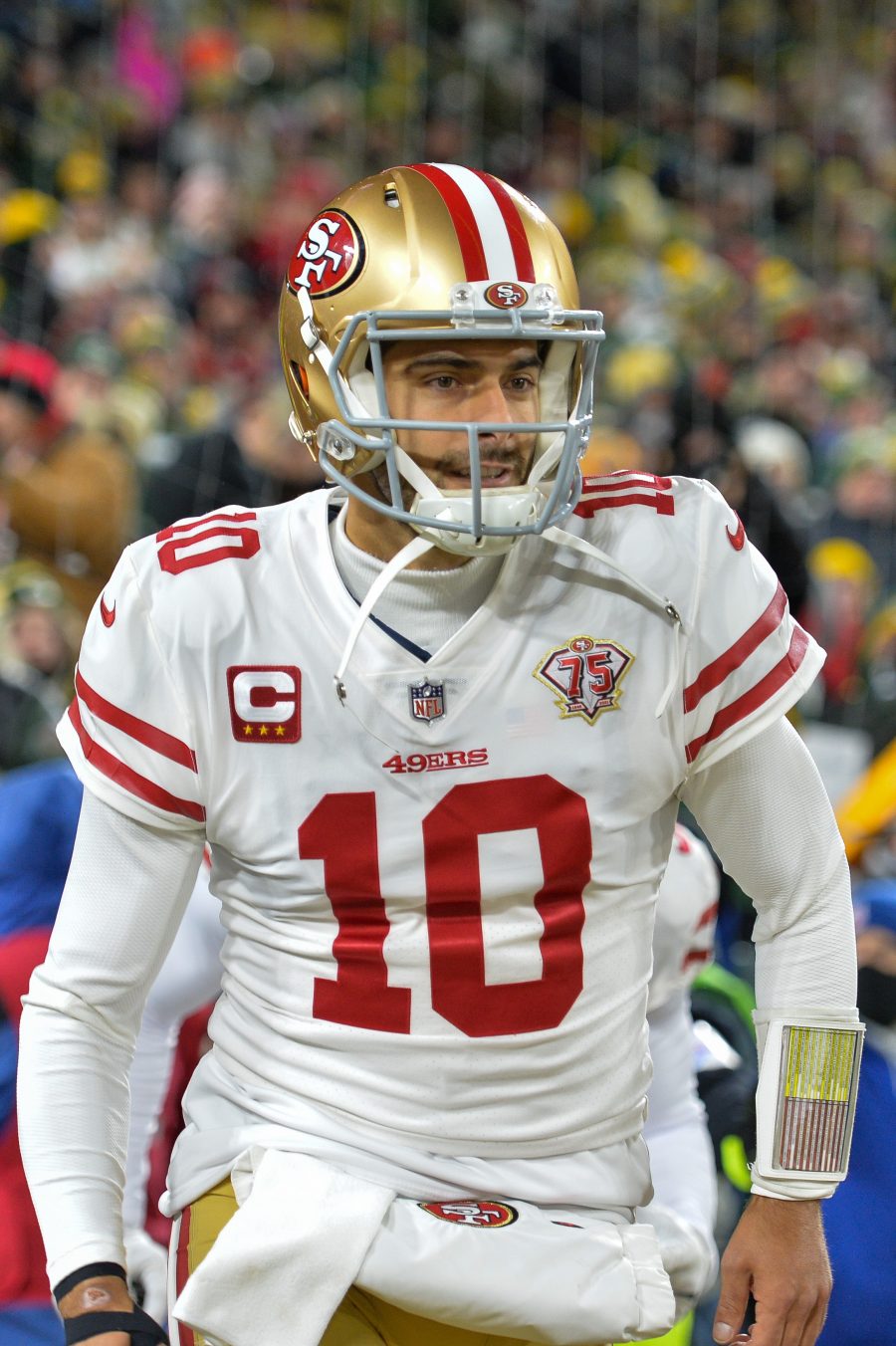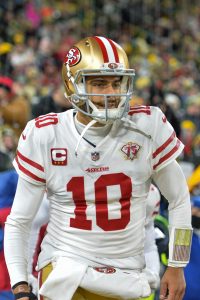 White torched a battered Bears secondary, doing so more than a year after he posted the first Jets' 400-yard passing performance since Vinny Testaverde in 2000. The former Cowboys fifth-round pick has been with the Jets since 2019, initially landing a practice squad gig, and has enjoyed spurts of popularity over the past two seasons. The Jets demoted Flacco for the ex-Day 3 draftee earlier this season. White's next two performances will help illustrate if the Jets can legitimately consider him for their 2023 starting gig. White, 27, will need to be re-signed next year. His putting together more quality starts will complicate that process for the Jets.
Saleh and OC Mike LaFleur's San Francisco ties create a natural path for Jimmy Garoppolo, whom the 49ers cannot retain via the franchise tag due to the sides' August restructure. Then committed to Wilson, the Jets were not closely linked to Garoppolo during this year's long-running (and ultimately fruitless) trade sweepstakes, but this could easily become a much-rumored landing spot for the ex-Patriots second-rounder. Will the 49ers, however, be so quick to move on and give the keys back to the largely untested Trey Lance?
A veteran deal would mean cutting into the advantage Wilson's rookie contract creates, but if Wilson cannot do enough to stay on the field, the Jets need to regroup to capitalize on the defense they have built. The Broncos took this route in 2018, which would have been No. 26 overall pick Paxton Lynch's third season. Denver waived the first-round bust months after signing Case Keenum.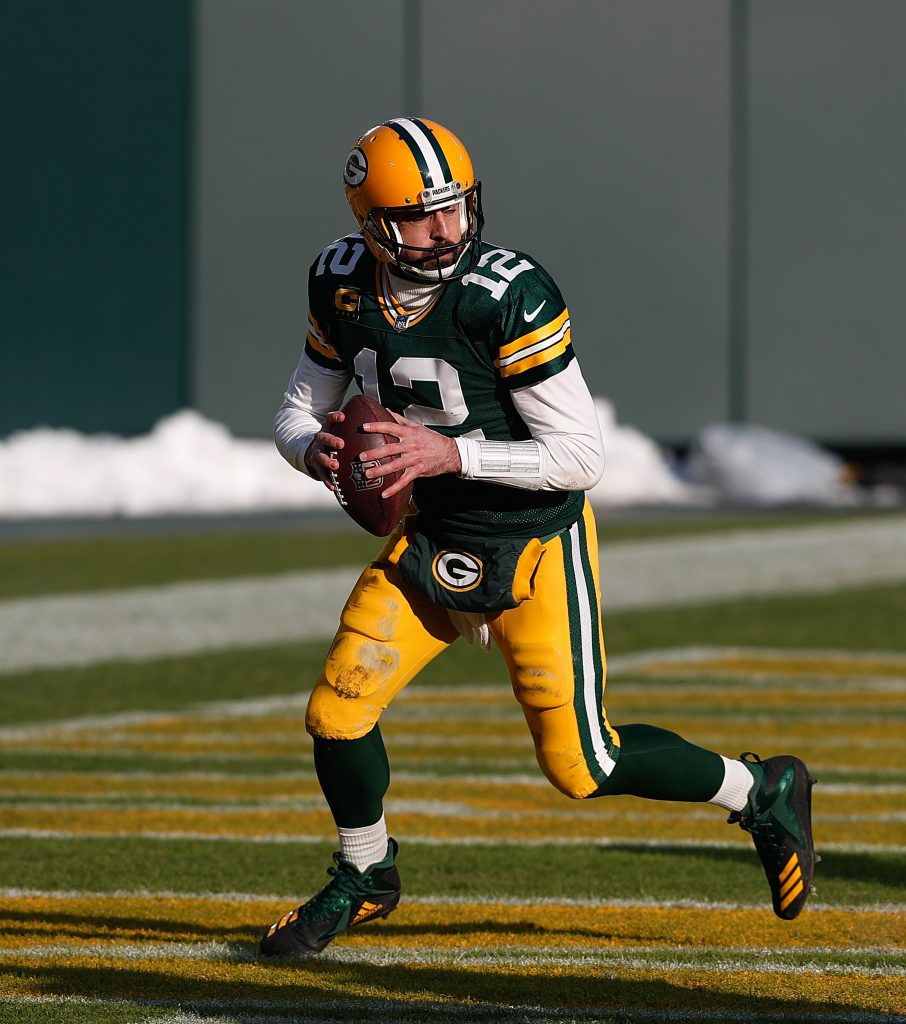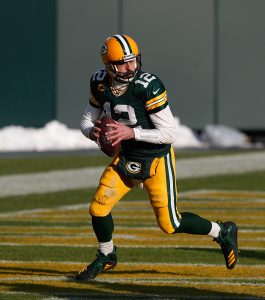 The Raiders have not lived up to expectations in Josh McDaniels' first season, and the second-chance HC — who is likely to return for another season — has a slim window to unload Derek Carr's three-year, $121.4MM contract. Three days after Super Bowl LVII, Carr is owed $40.5MM — his 2023 salary and $7.5MM of his 2024 base — creating an avenue for a trade. The Jets would need to act swiftly, and it would wall off a Garoppolo path a month before it could open. But Carr could be available ahead of his age-32 season, should McDaniels want a fresh start.
On the other end of the timing spectrum, Rodgers could conceivably be available next summer. While Rodgers trade speculation has ultimately provided endless content and no action, the Packers structured his record-setting $50.3MM-per-year contract to include a 2023 option bonus ($58.3MM) that can be paid out at any point from the start of the 2023 league year to the day before next season. It would cost the Packers only $15.8MM in dead money, per OverTheCap, to trade the contract after June 1. The Jets would be making a familiar move, trading for a future Hall of Fame Packers QB in his late 30s, but this scenario will undoubtedly be mentioned. Rodgers, who backtracked on his trade demand in 2021 and passed on leaving Green Bay this year, does not have a no-trade clause.
For the first time since 2016, they are not poised to have a top-12 pick. What other options would be available for Gang Green? The Seahawks are aiming to re-sign ex-Jet Geno Smith, while Daniel Jones hopping New York teams seems unlikely as well. Gardner Minshew and brief Jet Teddy Bridgewater are also slated to hit the market. Tom Brady, as it should be at least noted, is also due for free agency. If the Lions land their QB prospect in the draft, Jared Goff stands to be available. As this year's quarterback carousel showed, more options could be on the table.
Vote in PFR's latest poll and weigh in with your thoughts on this unusual situation in the comments section.
Follow @PFRumors