Three weeks away from the draft, the Eagles and Saints made a deal that will shake up the middle of this year's first round while arming Philadelphia with an additional Round 1 choice in 2023.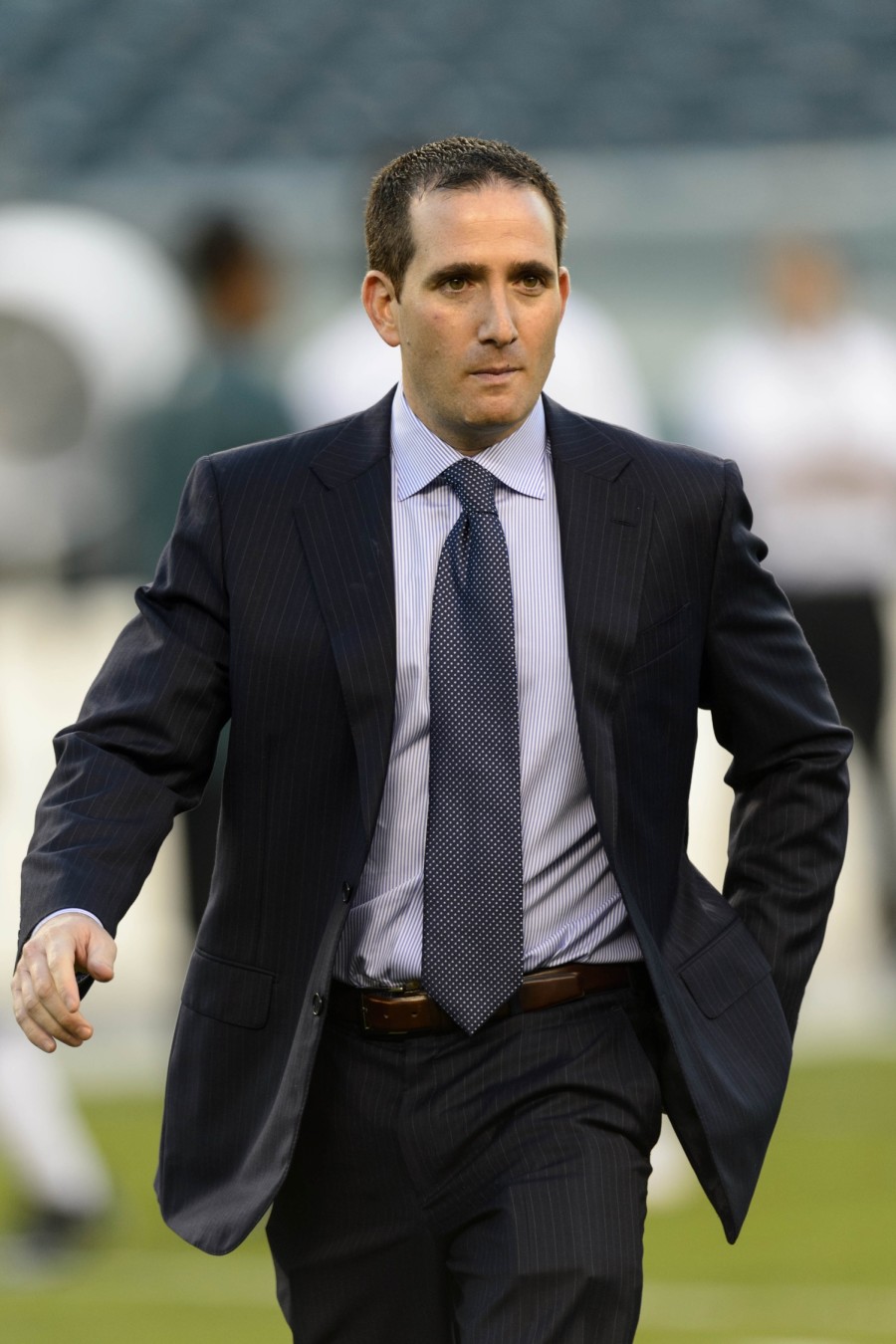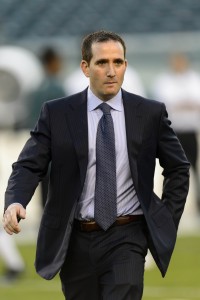 The Eagles dealt into their first-round surplus Monday, sending the Saints their Nos. 16 and 19 overall picks in a deal that will provide them with New Orleans' 2023 first-rounder. Philly, which entered the draft with three first-rounders from No. 15 to No. 19, now holds two first-rounders. The Saints do as well. This gives the Eagles two first-round picks in the next two drafts.
With the dust settled, here is how the full trade looks:
Eagles receive:
No. 18 in 2022
No. 101
No. 237
The Saints' 2023 first-round pick
The Saints' 2024 second-round pick
Saints receive:
No. 16 in 2022 (from Colts via Eagles)
No. 19
No. 194
New Orleans now has additional ammo in this year's draft, while Philly can potentially plan for a move in a 2023 draft that is expected to feature a better crop of quarterbacks. This year's group has not generated much buzz, at least compared to most years, and it points to the Eagles giving Jalen Hurts another audition year. The Eagles pursued Deshaun Watson and Russell Wilson but did not get far in either derby. Howie Roseman's team, which acquired 2022 first-rounders from the Colts and Dolphins last year, can take a more methodical approach over the next two drafts rather than being the rare team to make three first-round picks in one draft.
Next year's draft could feature Heisman winner Bryce Young, Ohio State's C.J. Stroud, Florida's Anthony Richardson. Hurts fared decently in his first full-season audition, driving the Eagles' No. 1-ranked rushing attack and accounting for 26 touchdowns (16 passing) and nearly 4,000 yards. This move will allow the Eagles to keep their options open, while it equips the Saints with a second first-rounder this year. Eight teams have multiple first-rounders in this month's draft.
With the Eagles now picking at Nos. 15 and 18 in Round 1, the Saints slid up two spots from their No. 18 position. The Saints re-signed Jameis Winston on a two-year deal, but they do not exactly have their quarterback position checked off long-term. That makes this swap more interesting on New Orleans' end. Obtaining a second first-rounder could provide a bridge to the Saints trading up again for one of this year's top two passers, a la the Bills' Josh Allen climb in 2018, but no member of this year's QB class has generated considerable interest just yet.
Monday's move does allow the opportunity for the Saints to acquire a cost-controlled starter. Their previous draft with two first-rounders — 2017, when Marshon Lattimore and Ryan Ramczyk went to New Orleans — had a significant effect on the team's trajectory.
Follow @PFRumors