Yesterday saw the Raiders lose to the Colts in Jeff Saturday's NFL coaching debut. The result dropped Vegas to 2-7, and extended their losing streak to three games. Keeping in line with recent reporting on the matter, however, Raiders head coach Josh McDaniels is not in danger of being let go in the near future.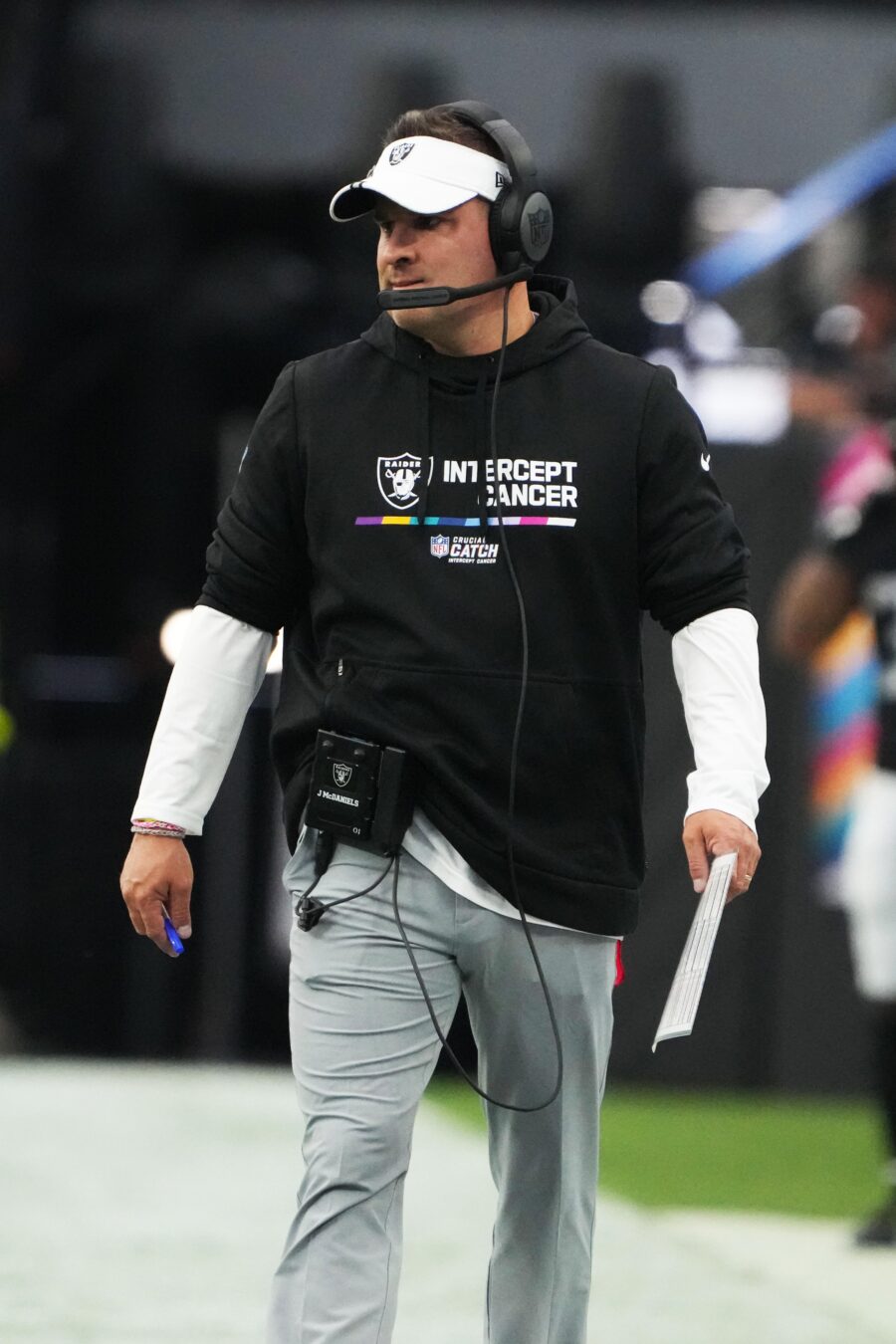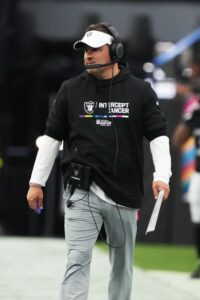 The first-year Vegas bench boss has been "given assurances" by owner Mark Davis that he will remain in his position through the balance of this season into 2023 (Twitter link via The Athletic's Jeff Howe). That comes after calls for a coaching change picked up in recent weeks, as the team has habitually given up sizeable leads and struggled to find consistency on offense.
"I like Josh. I think he's doing a fantastic job. That's why I hired him,' Davis said, via Ed Graney of the Las Vegas Review-Journal. "We did an exhaustive search and found the person we believe is going to bring the Raiders to greatness."
Vegas entered the season coming off of a surprise playoff berth, and moderate expectations given moves such as McDaniels' hiring and the acquisition of wideout Davante Adams. While few projections had them contending to win the highly-regarded AFC West, the retool started this offseason with McDaniels as HC and fellow Patriots alumnus Dave Ziegler as GM was expected to produce better performances and results than the team has put together so far.
Davis added that he has "no issues" with McDaniels, who is reportedly on a four-year contract. The pair have routinely had postgame meetings with one another during the season, something which has occasionally fueled speculation that significant changes would be forthcoming. McDaniels did not make it through his second season during his previous HC stint with the Broncos – something which, of course, was followed by his last-minute backing out of the Colts' job four years ago. Davis' remarks certainly suggest that the 46-year-old will have a longer leash this time around.
McDaniels and the Raiders will next play the Broncos, a team which, at 3-6, has induced plenty of outcry regarding their own coaching hire from the offseason. Regardless of the outcome of that game, a long-term view is indeed being used in Vegas.