Having started out 2-0 after the firings of Josh McDaniels and Dave Ziegler, the Raiders saw a turnaround under interim head coach Antonio Pierce. The latter's change in attitude regarding the locker room has been well received throughout the organization, something which could help his chances (and those of interim GM Champ Kelly) of remaining in place beyond 2023.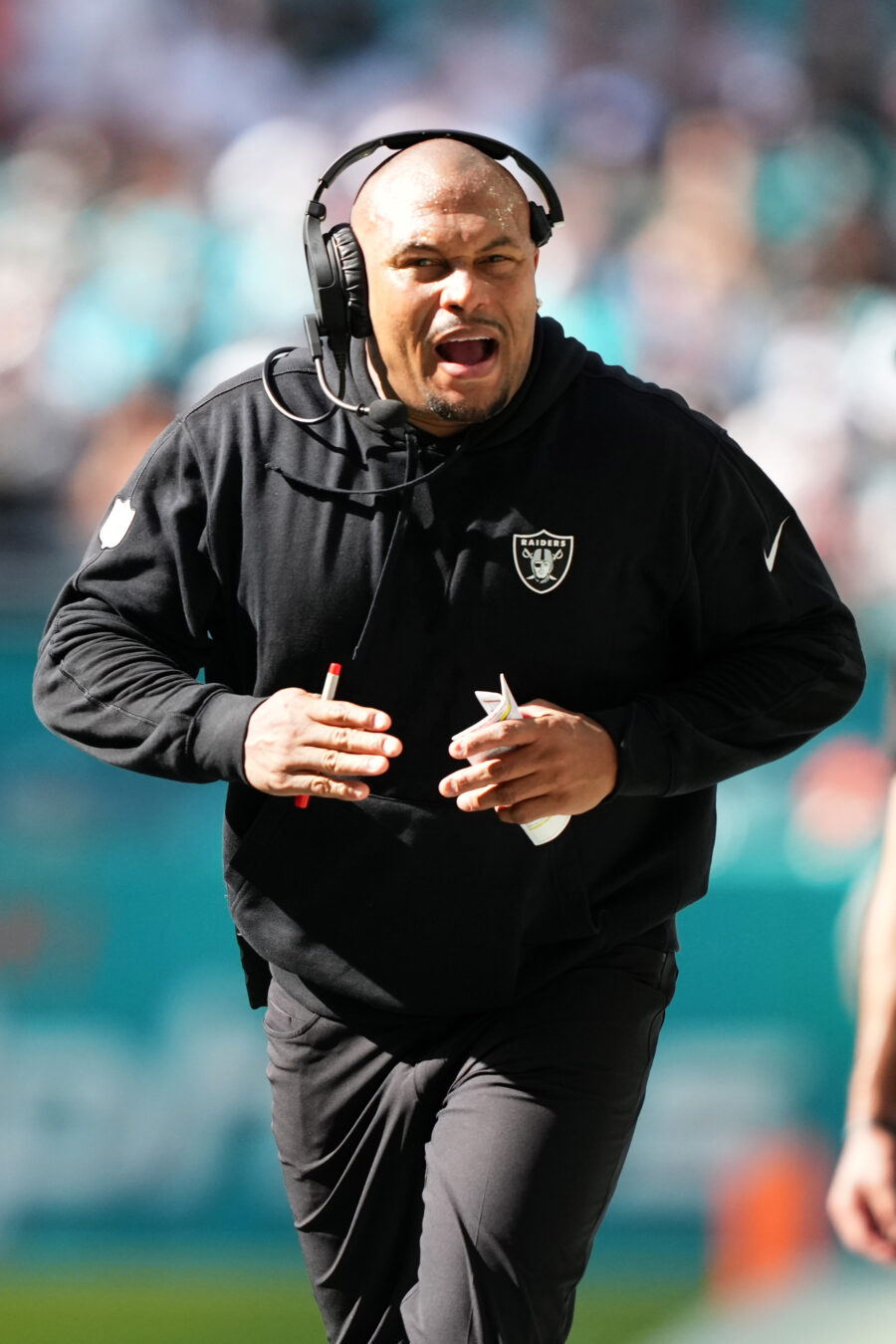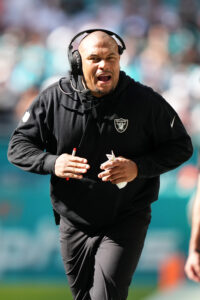 Pierce had no experience as a head coach at the college or NFL levels prior to his Vegas appointment. As a result, the 45-year-old has turned to a veteran in search of advice during the early days of his time at the helm of the Raiders. Pierce has consulted with Tom Coughlin for advice, reports Jonathan Jones of CBS Sports. Pierce played for Coughlin's Giants for much of his career.
Heading into Week 11, the system in place for the Raiders has been not only player-friendly but also effective. Vegas won games against the Giants and Jets, teams which will offer less of a challenge than future opponents on the Raiders' schedule. Still, the improved atmosphere around the organization has been telling for players, staffers and front office personnel. Both Jones and NFL Network's Ian Rapoport report owner Mark Davis is pleased with the early showings of the Pierce era.
That is particularly signficant given recent Raiders history. In the wake of Jon Gruden's scandal-induced resignation in 2021, Rich Bisaccia was given the head coaching position on an interim basis. The latter guided the team to the postseason, but he was allowed to depart to Green Bay while McDaniels was hired to replace him. By Year Two of the Patriots-flavored regime, though, another change had been made. Jones reports that Davis has since come to regret not giving Bisaccia the full-time gig, so a continuation of the team's recent success by Pierce would greatly bolster his case for being tapped as McDaniels' long-term successor.
While the early results have been encouraging, there are still questions in the organization regarding how far a much more player-centric environment can go, as noted by Dianna Russini of The Athletic (subscription required). Stiffer tests (beginning with today's close loss in Miami) will go a long way in determining the Raiders' fate with respect to postseason contention or at least development from rookie quarterback Aidan O'Connell, who is in place as the starter moving forward.
Davis did not lay out specific targets for the Pierce-Kelly pairing to meet during their time at the helm of the organization, but the door appears to be open to them staying in place for the foreseeable future. With Davis already on the hook for the McDaniels and Ziegler firings at a cost of $85MM (at least before offsets brought on by new employers), it will be interesting to see how aggressively he pursues outside options in the offseason as opposed to reversing his actions from the Bisaccia situation.