The Panthers' climb back into relative contention — due to the NFC South's collective struggles — stands to boost Steve Wilks' chances of becoming the first interim HC to stay on as his team's full-time leader in six years. But that is not considered the most likely path for the Panthers.
Carolina may be set to conduct an expansive search to replace Matt Rhule. The team is being linked to wanting an offensive-minded assistant, Albert Breer of SI.com notes, while also valuing experience. Previously mentioned as wanting to replace Rhule with someone that has head-coaching experience, Panthers owner David Tepper continues to be linked retread options as well.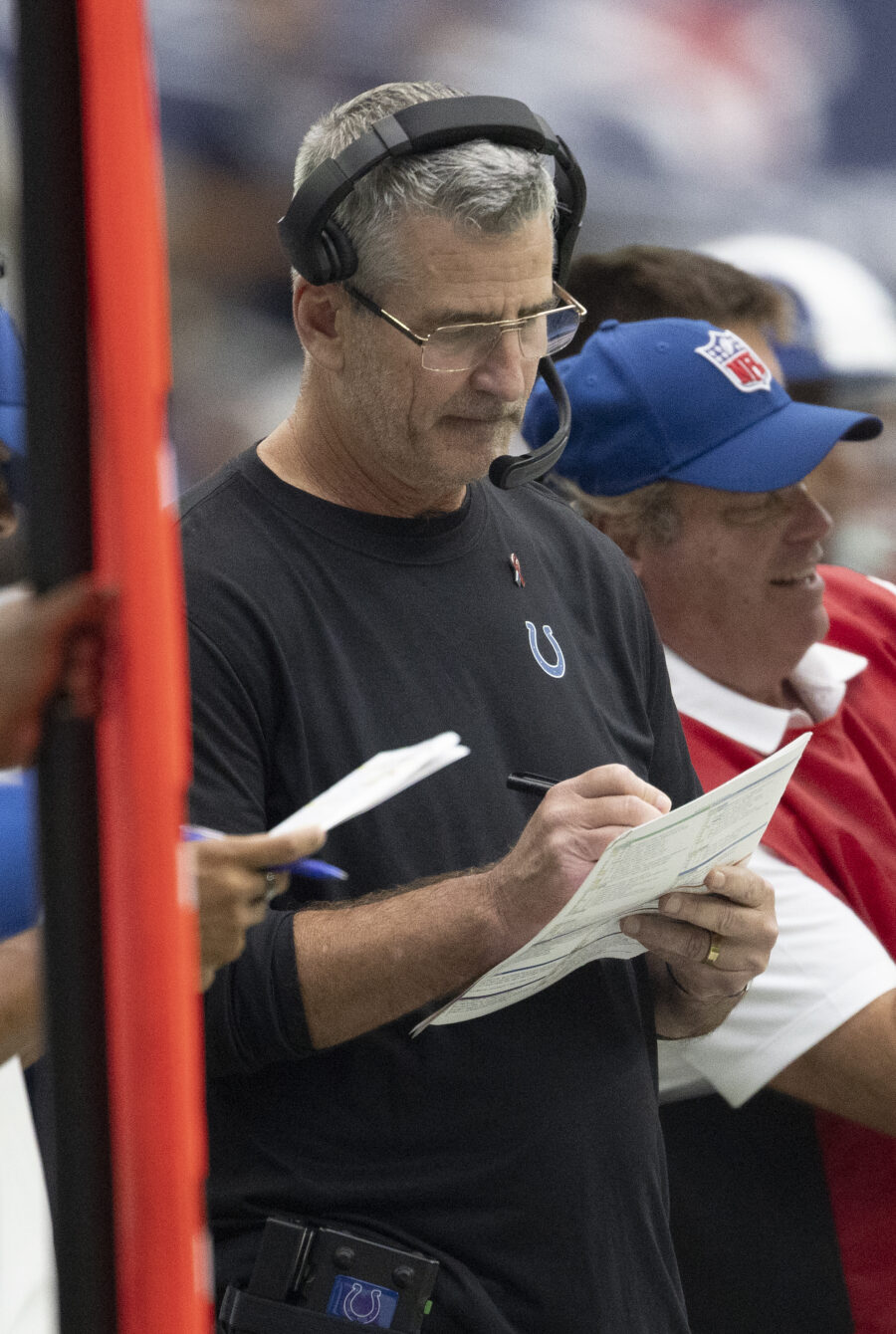 Frank Reich, Dan Quinn, Marvin Lewis and Leslie Frazier — in the event an unlikely intra-division trade for Sean Payton is a no-go — are being mentioned as names on the Panthers' radar, Dan Graziano of ESPN.com adds, while also noting the team should be expected to be connected to up-and-coming OC types. This sets up a wide-net scenario for the Panthers, which makes sense after Tepper prioritized Rhule in 2020 and gave him a mega-deal to come up from the college ranks. While the Panthers will be free of that seven-year, $62MM contract by next year, Tepper's initial hire proved to be a misstep.
When a September report indicated Tepper was seeking a former head coach to replace Rhule, Reich was not yet available. The five-year Colts HC being on the market and hoping to secure a second chance could change the equation. Frazier is also believed to be on the Colts' radar, in the event they want a more experienced option compared to Jeff Saturday.
Quinn, Lewis and Frazier are each defensive-minded options. Quinn, who signed a Cowboys extension after his stint on this year's coaching carousel, interviewed with five teams for HC jobs this year and turned down a Jaguars interview opportunity. In his sixth season as the Bills' DC, Frazier joined Quinn in interviewing for the Bears, Dolphins and Giants jobs this year. The ex-Vikings HC has also rebuilt his stock to the point he could receive a second chance nearly 10 years after his first one ended. Holding by far the most coaching experience of this lot, Lewis (16 years as the Bengals' HC) has not been a mainstay on recent coaching carousels. He spent the past three seasons on Herm Edwards' Arizona State staff. The Sun Devils fired Edwards during this season.
The Panthers have employed five offensive coordinators during Tepper's five-season stay, twice making changes in-season. Going with an offense-oriented coach would make sense for stability and quarterback development, as the team would not run the risk of its play-caller being hired away. The Panthers have never hired an NFL OC to be their head coach, going from Dom Capers to George Seifert to John Fox to Ron Rivera to Rhule. Though, Rhule's background — almost all of it at the college level — was on the offensive side of the ball.
Carolina sits one game behind Tampa Bay for first place in a division featuring four sub-.500 teams, but Wilks is 4-4 since replacing Rhule. The Charlotte native and former Cardinals one-and-done HC has increased his chances of getting a long look at the full-time gig, but Breer expects Tepper to go with his own coach once the hiring period begins. It will be interesting, however, if the Panthers turn this rally into a playoff berth. That would stand to make Tepper's decision more difficult.