After a several-day waiting period, the Jaguars-Urban Meyer deal is finalized. The former national championship-winning Florida and Ohio State coach agreed to terms with Jacksonville.
Long the frontrunner for this position, Meyer spent the past few days closely connected to his first-ever NFL foray. He ultimately decided to accept the Jaguars' offer. The team has announced the hire.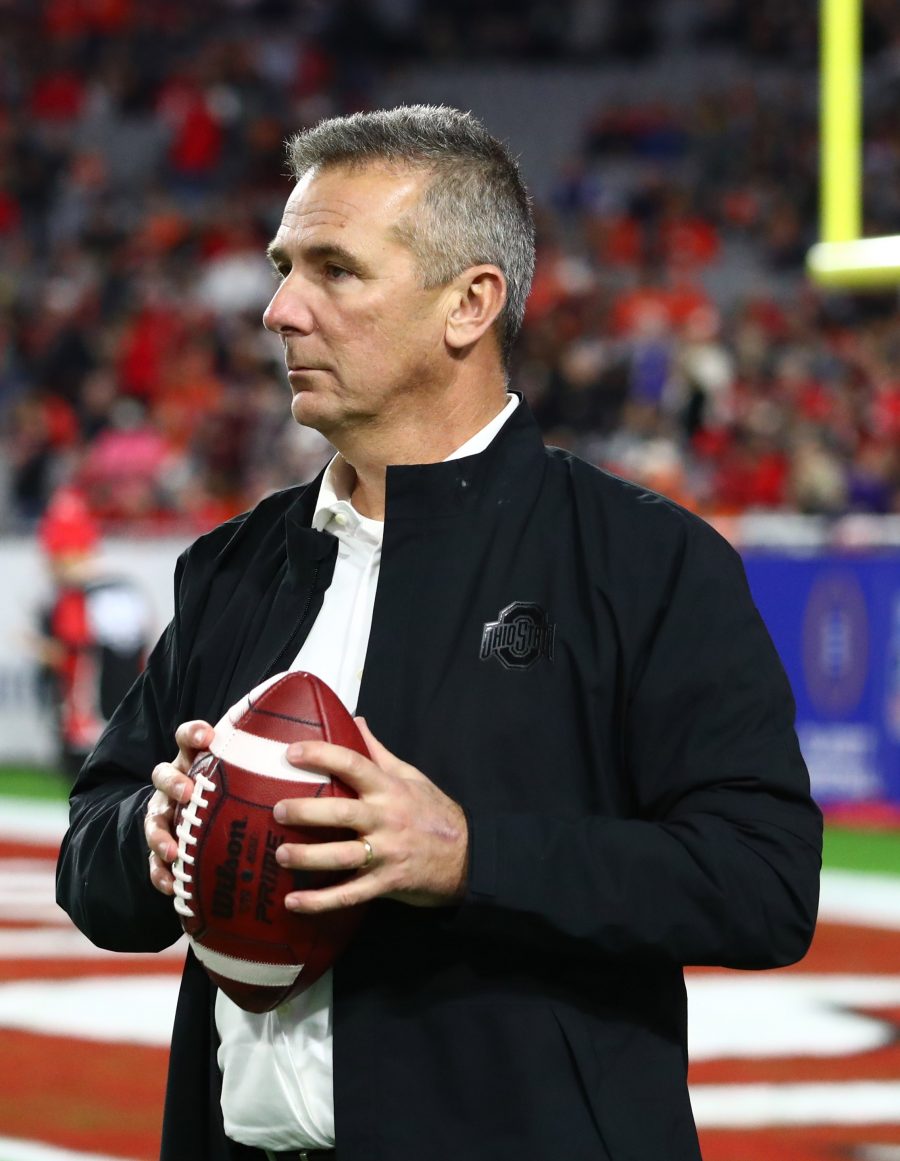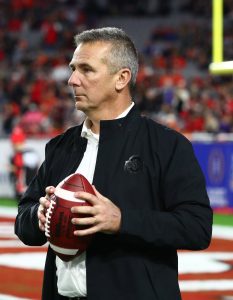 "I'm ready to coach the Jacksonville Jaguars," Meyer said. "Jacksonville has an enthusiastic fanbase, and the fans deserve a winning team. With upcoming opportunities in the NFL Draft, and strong support from ownership, the Jaguars are well-positioned to become competitive.
"I've analyzed this decision from every angle — the time is right in Jacksonville, and the time is right for me to return to coaching. I'm excited about the future of this organization and our long term prospect for success."
Meyer, 56, won three national championships while in Gainesville and Columbus — in 2006, 2008 and 2014 — and helped develop Alex Smith into a No. 1 overall pick while at Utah. Meyer was a college coach from 1986-2018, coaching briefly at the high school level in the mid-'80s. This will be a new challenge for the well-regarded coach, who has appeared on the NFL radar during past hiring periods.
Factoring in his previous stops at Utah and Bowling Green, Meyer has a lifetime 187-32 record in the college ranks. With Ohio State alone, he went 83-9 across seven seasons. He will almost certainly have the chance to coach Clemson's Trevor Lawrence to start his NFL run. Working as a Fox analyst since stepping down as Ohio State's HC, Meyer rated Lawrence as his No. 1 quarterback — over Buckeye passer Justin Fields — entering this season (video link). Lawrence has been expected to go No. 1 overall for a long time now, and the Jaguars' 1-15 season locked them into the 2021 top slot.
Conflicting reports emerged about Meyer's salary demands, with one putting them in the $12MM range. Given the Jags' interest in Meyer, it is likely he will be one of the NFL's highest-paid head coaches. The lengthy delay between the Jaguars' interview with their preferred candidate and his acceptance, however, did reportedly frustrate the team. Meyer has stepped away from coaching on multiple occasions, doing so more than once at Florida, so it will be interesting to see how long he will stick around in Jacksonville.
It will also be interesting to see how Meyer and owner Shad Khan coexist. Khan took on a greater say in personnel matters last year and confirmed he will remain heavily involved in roster decisions going forward. Considering the franchise's strong interest in Meyer, he will almost certainly have a significant say in personnel matters as well. The Jaguars have yet to hire a GM, but the to-be-determined executive will now walk into a situation featuring two high-profile power brokers.
Meyer has been linked to multiple assistants already, including former Texas HC Charlie Strong and Texans DC Anthony Weaver, according to NFL.com's Mike Garafolo and Fox 26's Mark Berman (Twitter links).
Follow @PFRumors