Seismic news out of Philadelphia, as Doug Pederson is out as Eagles head coach, Tom Pelissero of NFL Network tweets. Originally it was reported that Pederson was expected to be back in 2021, but that was before Philly's Week 17 debacle.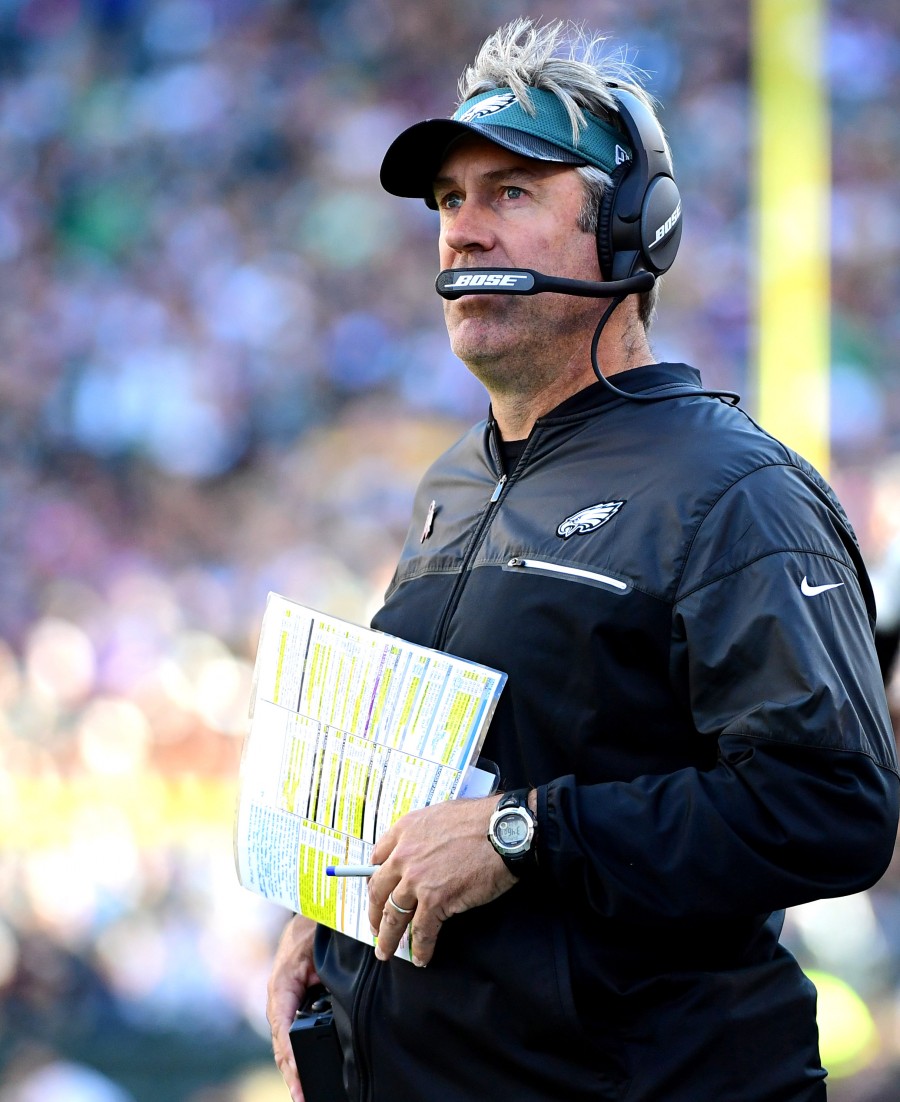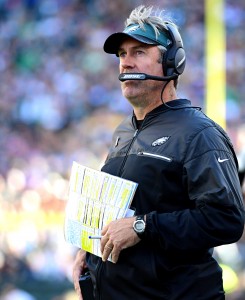 We heard yesterday that his status was still up in the air, and a Monday meeting with owner Jeffrey Lurie has culminated in his dismissal. It's a remarkable fall from grace for a coach that was on top of the world following Super Bowl LII just a few short years ago. It's yet another reminder of how quickly things change in the NFL. The 2017 season of course ended in a championship, and although Pederson made the playoffs in each of the next two years, tensions flared in the organization.
The 9-7 campaigns in 2018 and 2019 didn't meet expectations, even as Pederson juggled less than ideal circumstances to get to the postseason both times. Things reached a boiling point this season as Carson Wentz regressed to a new low, and tempers flared in the building about how to handle the situation. Eventually Wentz was benched, with the team turning to second-round rookie Jalen Hurts.
The team dealt with a mountain of injuries on both sides of the ball yet again, and they entered Week 17 at 4-10-1. That's when Hurts was benched for Nate Sudfeld late in a close game against Washington, leading to a lot of criticism of Pederson amidst accusations of tanking for a better draft pick. It always seemed like the front office had a hand in that decision though, and it's possible that's partly what led to the breakup.
To that end, Ian Rapoport of NFL Network tweets that what the situation "boiled down to" was that "Pederson was sick of people telling him what to do." It sounds like there was a power struggle between Pederson and GM Howie Roseman that Pederson ultimately lost. This could also be a sign that Lurie and Roseman are inclined to try to salvage Wentz, as we heard recently that Wentz and Pederson's relationship was beyond repair. 
As for who could take over for Pederson, Rapoport tweets to "keep an eye on" Chiefs quarterbacks coach Mike Kafka as someone the Eagles might consider. Kafka, like Pederson, is a proud member of the Andy Reid coaching tree and played for the Eagles for a couple of seasons a decade ago. The Eagles wanted to hire him as OC a year ago but Reid blocked the move, Jeff McLane of the Philadelphia Inquirer tweets.
It's not every day that a Super Bowl winning coach hits the open market, and Pederson certainly isn't going to go away quietly. His new-found availability throws an interesting wrinkle into all the coaching searches currently underway. Pederson has a "strong relationship" with Jets GM Joe Douglas, which could make him a candidate for New York's open job, Adam Schefter of ESPN.com tweets. Douglas, of course, was in the Eagles' front office from 2016-19.
Pederson spent around a dozen years in the league as a quarterback, mostly as a backup. He got his first NFL coaching gig as a quality control coach under Reid with the Eagles in 2009, then eventually became Reid's OC in Kansas City before getting hired by the Eagles as head coach prior to the 2016 season. He finished his run in Philly with a record of 46-39-1.
There will certainly be many post-mortems in the days and weeks ahead, and we'll be sure to keep you posted on all of the fallout. Ron Rivera, hired by Washington on December 31st 2019, is now the longest-tenured coach in the NFC East.
Follow @PFRumors