The investigation into former Browns head coach Hue Jackson's allegations that Cleveland incentivized tanking during Jackson's time as HC has concluded. In a statement released by the league, it was announced that the investigation — which was conducted by former U.S. Attorney and SEC Chair Mary Jo White, along with a team of lawyers from the Debevoise law firm — could not substantiate any of Jackson's claims.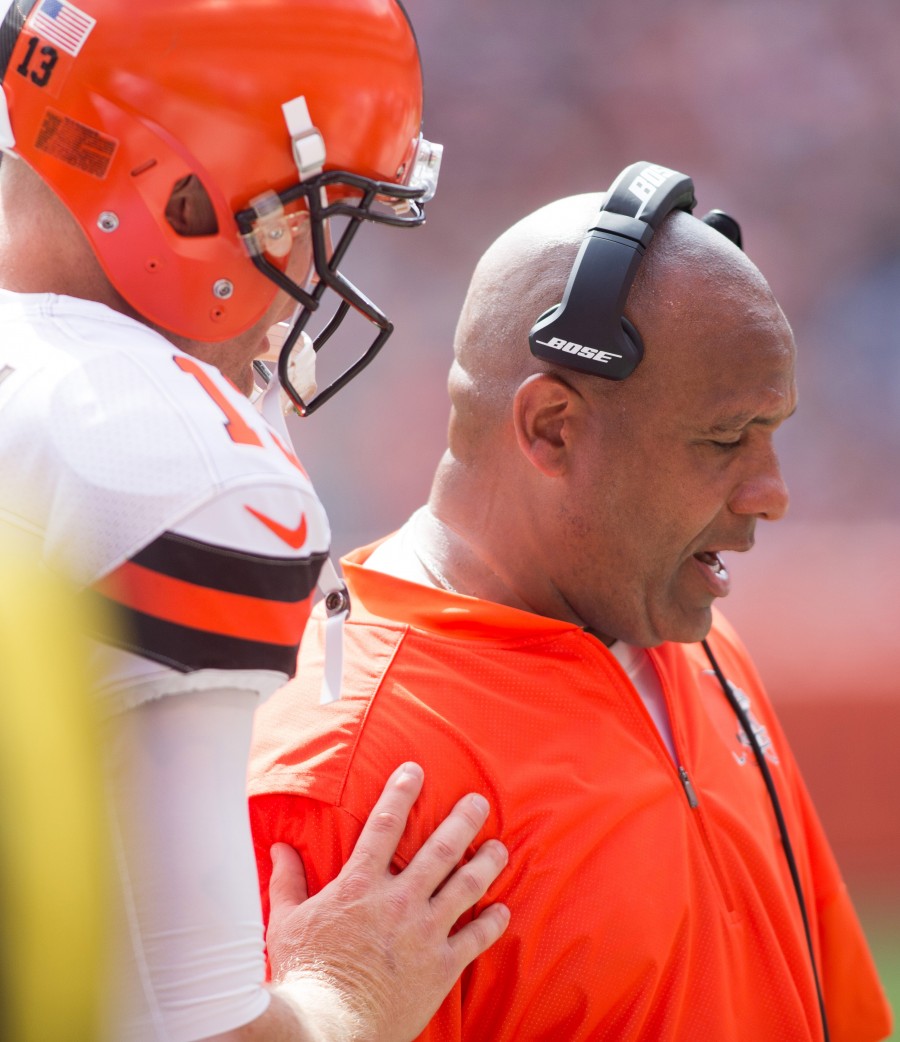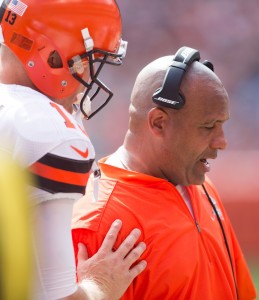 According to the statement, the investigation saw full cooperation from the Browns, including owner Jimmy Haslam and current and former members of the organization. Jackson himself originally agreed to meet with investigators but ultimately declined to do so.
Jackson, who has also claimed that the Browns set him up for failure by pitting him against an analytics-driven front office, accused the team of paying bonus money to him, current GM Andrew Berry, current chief strategy officer Paul DePodesta, and former executive VP Sashi Brown to tank during the 2016-17 seasons.
"We were paid for it," Jackson said in February. "You're going to see it as losing, but the way the team was built there was no chance to win at a high level. My record that year [2016] was 1-15. There was a four-year plan that was crafted, and I have documentation that any coach would cringe if he saw it, because it talked things that had nothing to do with winning. Aggregate rankings, being the youngest team, having so many draft picks — none of those things lead to winning."
After 2016's 1-15 campaign that Jackson referenced, the Browns finished 0-16 the following year and started the 2018 season 2-5-1 before Jackson was fired. Under interim HC Gregg Williams, Cleveland finished 2018 on a 5-3 run, which the team was quick to point out when Jackson first levied his accusations.
So while Haslam is still dealing with the PR backlash of the Deshaun Watson acquisition and the uncertainty that continues to swirl around that matter, he has at least avoided the type of fallout that would have ensued had the league substantiated Jackson's allegations.
Jackson, meanwhile, was recently hired to be Grambling State's head coach.