Sheldon Richardson had a tumultuous 2015 offseason, and his issues (and, potentially, the beginning of the end of his Jets tenure) started on this date seven years ago. On July 2, 2015, the Jets defensive lineman was slapped with a four-game suspension for violating the NFL's substance abuse policy.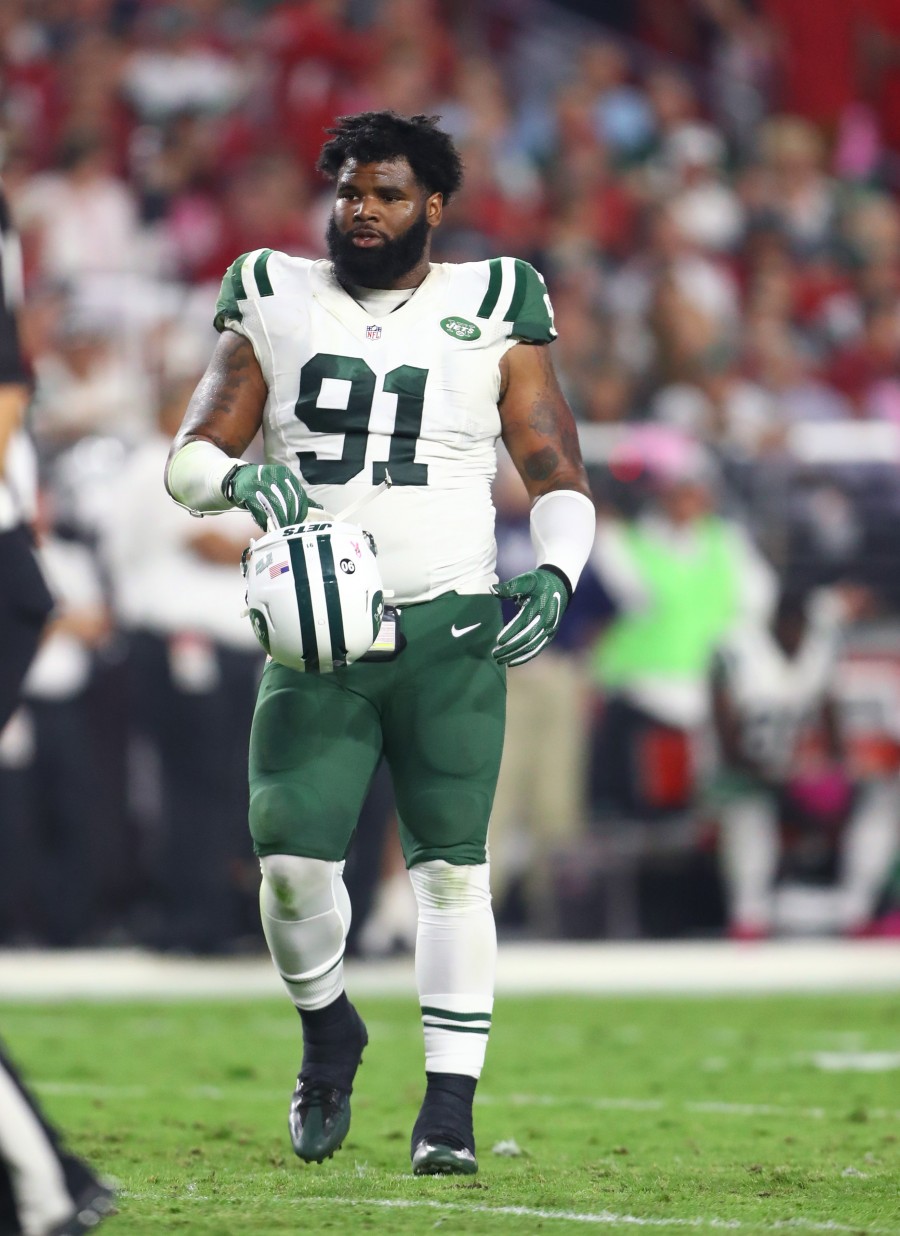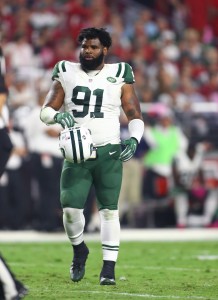 Richardson was a first-round pick by the Jets in 2013. After winning Defensive Rookie of the Year during the 2013 campaign, Richardson followed that up with a Pro Bowl season in 2014. That year, Richardson collected 67 tackles and eight sacks in 16 starts. Things were looking good for the younger pass rusher, but then trouble hit.
During the 2015 offseason, Richardson was hit with a four-game ban for a substance abuse violation. We later learned that the player was suspended for marijuana use. Nowadays, players only face a fine for marijuana use, a rule that was negotiated in 2020 as part of the CBA. In 2015, there were several stages to the league's policy for marijuana use before a four-game suspension could be handed down. In other words, this wasn't Richardson's first positive test, and after several warnings, the NFL finally decided to slap the player's wrist with a suspension.
Only two weeks later, Richardson was arrested in Missouri and charged with resisting arrest and traffic violations. According to reports, the player was street racing at speeds that exceeded 140 miles per hour, and he later tried to evade police who were trying to pull him over. When the car was finally pulled over, it smelled of marijuana, and officers later found a loaded handgun under the driver's seat. The car was also occupied by two other men and a 12-year-old child. While Richardson avoided drug, gun, or child endangerment charges, he was later found guilty of reckless driving and resisting arrest.
Following his suspension, Richardson was productive in his 11 games in 2015, finishing with 35 tackles and five sacks. He was hit with a one-game ban in 2016 for his previous arrest, and while he still managed to play a significant role, his pass-rushing ability seemed to decline.
Thanks in part to his off-the-field issues, his declining production, and his hefty $8MM fully guaranteed salary for 2017 (via the Jets picking up his fifth-year option), Richardson found himself on the trade block following the 2016 season. The player refused to take a pay cut with any new squad, limiting the Jets' trade opportunities. Eventually, the organization found a taker in the Seahawks, who gave up a future second-round pick and Jermaine Kearse.
Richardson got into 15 games during the 2017 season, but the Seahawks decided to move on after he finished with only 44 tackles and one sack. He had a bounce-back season in Minnesota in 2018, finishing with 4.5 sacks. That performance earned him a three-year contract from the Browns, and following 32 games and 7.5 sacks between two seasons, the veteran was cut. He rejoined the Vikings last offseason, and he finished the season with 39 tackles and 2.5 sacks in 17 games (seven starts).
With the Jets having used the 13th-overall pick on Richardson, they didn't get the best return on investment during his four years with the team. Fortunately for the organization, they somewhat managed to save face with the assets they received from Seattle. The Jets got two solid seasons out of Kearse (including a career year in 2017), and the second-round pick was ultimately used in the trade with the Colts for the third-overall pick, a selection that ultimately turned into QB Sam Darnold.
Richardson's declining production and hefty salary certainly played major roles in the Jets looking to eventually move on. However, the off-the-field issues undeniably played a role, and those issues seemingly started to become public knowledge on this date in 2015.