A Seahawks quarterback. A self-imposed deadline. A new average annual value that ranks among the NFL's highest. No, we're not talking about Russell Wilson's recent extension with Seattle. We're looking back at the 2015 deal Wilson inked with the Seahawks, a four-year, $87.6MM pact that contained $31.7MM in full guarantees.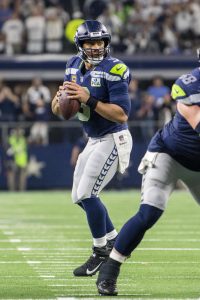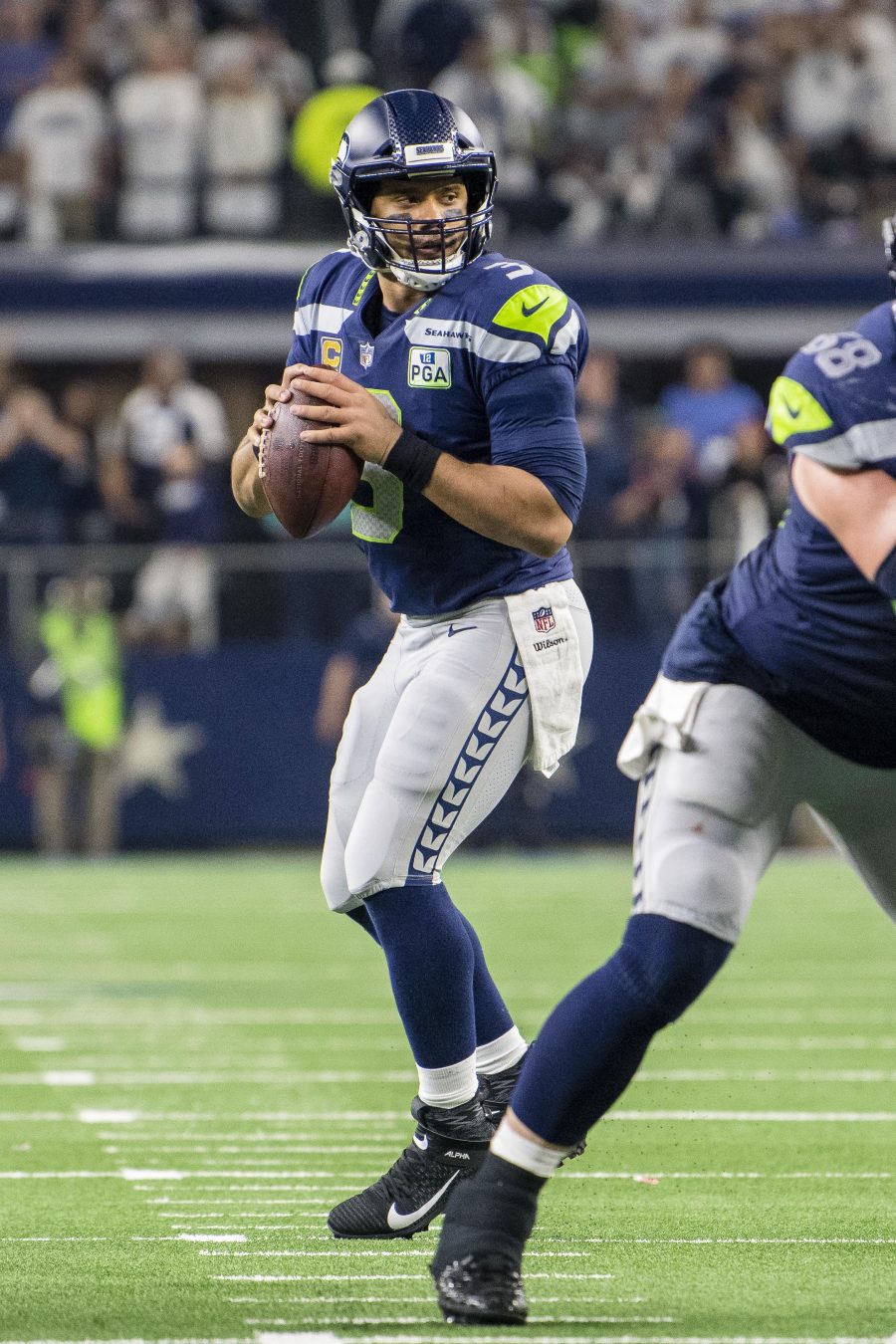 Just as he did before his 2019 extension, Wilson put a deadline on his 2015 negotiations with Seattle. The former third-round pick told the Seahawks that he'd close down talks if a new deal wasn't agreed to by the start of 2015 training camp. Similar to 2019, it's unclear how serious Wilson was about his proposed deadline, but the gambit seems to have worked on both occasions. Although a report just a day before the 2015 extension was reached indicated that no deal was close, Wilson and Seattle agreed to fresh pact on July 31, 2015.
While he didn't quite reach his goal of becoming the NFL's highest-paid player at the time, Wilson did come close. His annual average value of $21.9MM came up just short of Aaron Rodgers' $22MM/year salary. In terms of fully guaranteed money, however, Wilson didn't approach Rodgers, trailing the Packers signal-caller's $54M in true guarantees by nearly $22MM.
At the time of his extension, Wilson had led the Seahawks to a 36-12 regular season record and posted a Super Bowl victory. During his first three years in the NFL, Wilson put up a 98.6 quarterback rating, 6.93 adjusted net yards per attempt, and averaged 3,316 yards, 24 touchdowns, and nine interceptions per 16 games. Seattle's winning percentage has dropped in the four seasons since, but Wilson's production has remained consistent. From 2015-18, he posted a 101.5 quarterback rating, 6.97 ANY/A, and a 3,918/31/9 line per 16 contests.
As in 2019, Wilson's 2015 extension was followed by a new deal for linebacker Bobby Wagner. But while Wagner was retained, the Seahawks — who no longer had the benefit of Wilson on a cheap rookie contract — had to get rid of other veterans. Significant members of Seattle's Super Bowl roster, such as Michael Bennett, Richard Sherman, Russell Okung, Bruce Irvin, and James Carpenter were either allowed to walk via free agency or traded.
Wilson's current annual salary takes up 18.6% of the Seahawks' salary cap, which could potentially affect Seattle's ability to retain talent down the line. Clearly, when you're lucky enough to have a quarterback like Wilson, you pay him whatever he's worth. But as Wilson's 2015 extension showed, there likely will be ripple effects that permeate the rest of the Seahawks' roster.
Photo courtesy of USA Today Sports Images.