SUNDAY, 3:13pm: The trade is now official, as both the Jets and Broncos have announced the swap. New York will acquire pick No. 235 in addition to Clady, while Denver will receive pick No. 157.
SATURDAY, 8:01pm: Clady has agreed to a one-year, $6MM deal ($3MM guaranteed) for 2016, according to Ian Rapoport of NFL.com (Twitter links), who adds that Clady can max out at $7.5MM through incentives. Per Rapoport, the Jets will then hold a $10MM option — which can max out at $13MM — for 2017. A portion of that $10MM in 2017 comes from a $2.5MM bonus due in February of 2017, according to Mike Florio of Pro Football Talk.
6:17pm: The Jets have found a replacement for the recently retired D'Brickashaw Ferguson, as they've acquired offensive tackle Ryan Clady and a seventh-round pick from the Broncos in exchange for a fifth-round pick, according to Adam Schefter of ESPN.com (Twitter link). Clady has agreed to rework his deal in order to facilitate the trade, reports Albert Breer of NFL.com (Twitter link).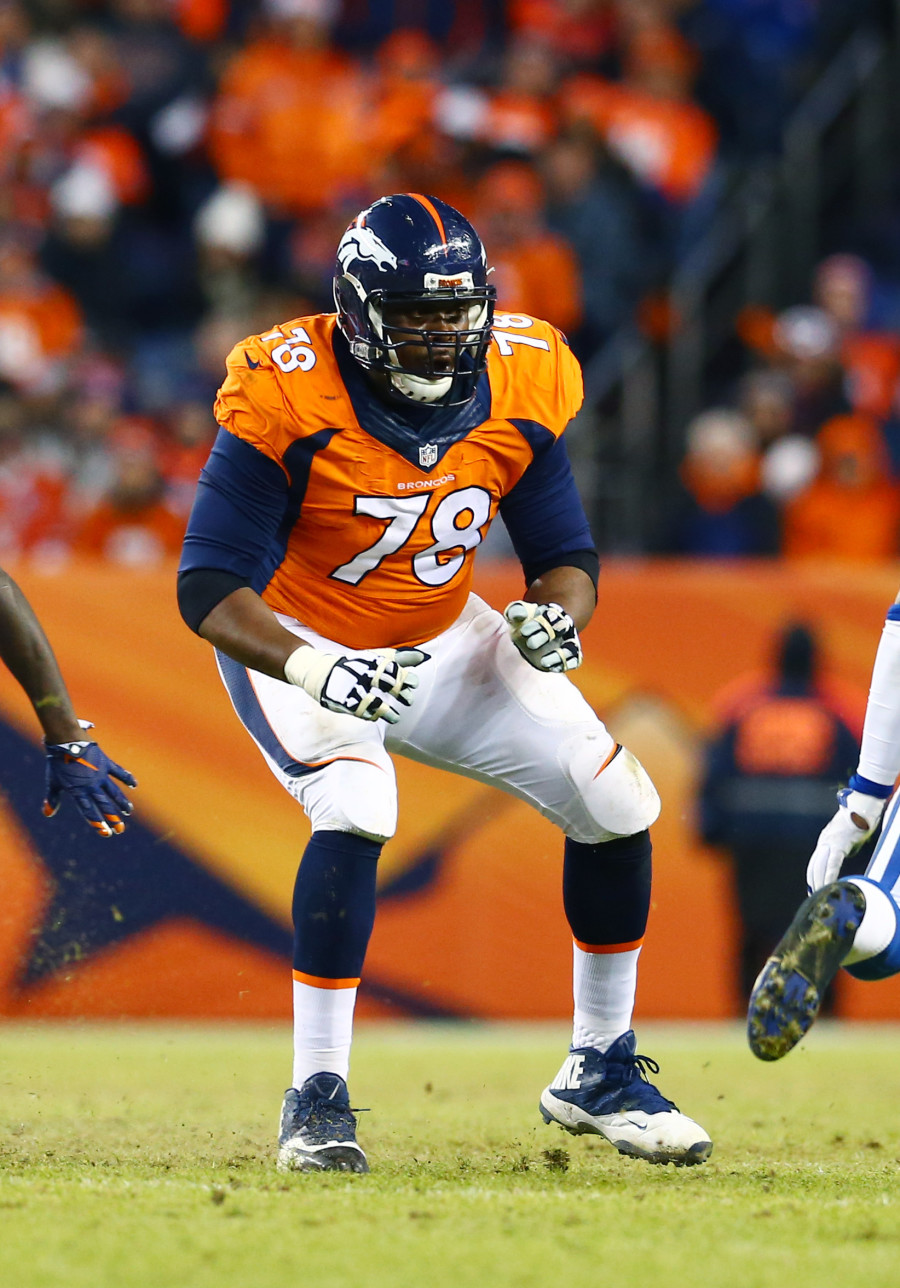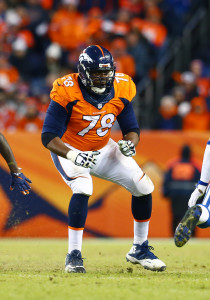 [RELATED: D'Brickashaw Ferguson to retire]
The deal has been in the works for some time, according to Breer, who tweets that New York began talking to Denver about Clady as soon it anticipated Ferguson's retirement — Ferguson's decision to hang up his cleats only became public yesterday, but it sounds as though the team had some advance notice. Per Breer (Twitter link), the Jets had previously offered fellow left tackle Kelvin Beachum a contract similar to what he eventually signed with the Jaguars (one-year deal with a multi-year option), and it's likely that Clady's new deal in New York will be of a similar nature.
While Ferguson famously missed only a single offensive snap during his time with the Jets, Clady doesn't have that same track record of durability. Injuries have marred the former first-round pick's career, as Clady played in only two games during the 2013 season before suffering a Lisfranc injury, and missed all of the 2015 campaign after tearing his ACL during OTAs.
But aside from those two lost campaigns, the 29-year-old Clady has been a 16-game starter during every season of his career. He'll join a Jets offensive line that was somewhat inconsistent in 2015, as they ranked No. 3 in pass protection per Football Outsiders' metrics, but No. 26 in adjusted line yards. More specifically, Clady figures to be an improvement on Ferguson's 2015 production, as Ferguson ranked as just the 60th-best offensive tackle in the league among 77 qualifiers, per Pro Football Focus.
Clady has two years and $19.5MM remaining on his current contract, but if Breer is correct in reporting that Clady will take a paycut as part of the trade, the Jets could see an increase in cap space. New York will gain about $9MM in space when Ferguson's retirement becomes official, and if Clady slashes his 2016 base salary from $9.5MM to, say, $5MM, the Jets would have some extra cash to put towards a reunion with quarterback Ryan Fitzpatrick.
The Broncos, of course, are also searching for a quarterback, and as such, the additional cap space with which to pay one. The trade of Clady will clear $8.9MM off Denver's 2016 books, which will give the club nearly $10MM in total cap space for the year. That additional room could be enough to bring in someone like Colin Kaepernick via trade, and more than enough if they target someone more affordable such as Josh McCown.
Clady had been in Denver since being selected 12th overall in 2008, but his departure had been an almost foregone conclusion this offseason, despite the fact that he'd expressed his willingness to renegotiate his contact. The Broncos signed his replacement — former Seahawk Russell Okung — last month, and also brought in additional depth in the form of free agent Donald Stephenson. With Ty Sambrailo and Michael Schofield also on the roster, there simply wasn't a place for Clady in the Mile High City.
The Jets are obviously betting on Clady's health by acquiring him to be their starting left tackle, and it sounds like that optimism is well-warranted. According to Lindsay H. Jones of USA Today (Twitter link), Clady should be ready for the start of training camp, if not earlier. Clady suffered his torn ACL in May of last year, so he'll be more than year removed from the injury when camp gets underway.
Photo courtesy of USA Today Sports Images.
Follow @PFRumors