It can always be a bit risky paying big money on tight ends, especially when the player hasn't even shown Pro Bowl-worthy production. So, when the Browns signed David Njoku to an extension on this day in 2022, it certainly raised a few eyebrows. Fortunately for the Browns, they shouldn't have any regrets with exactly one year to reflect on the move.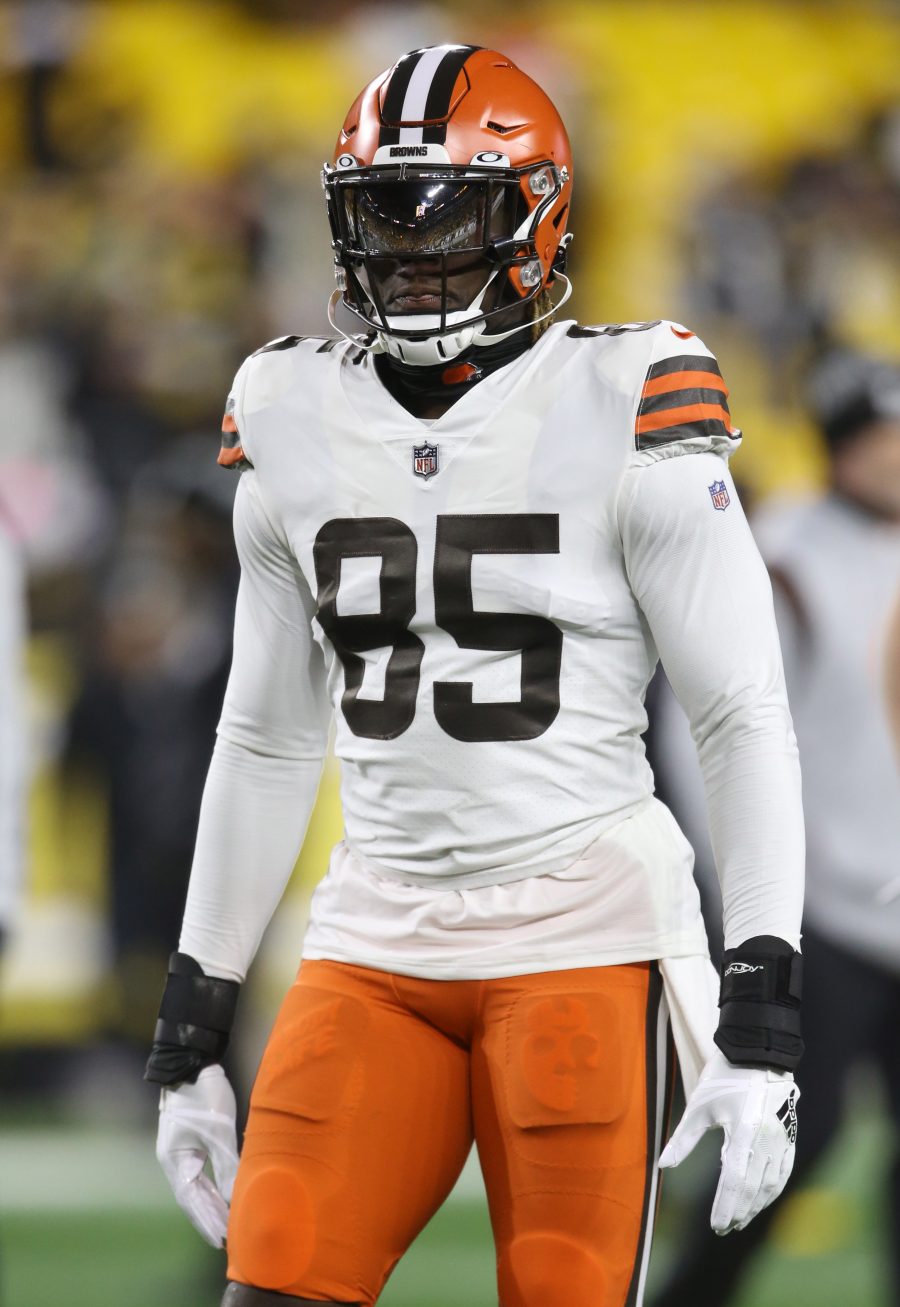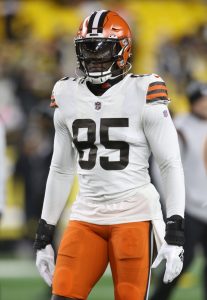 On May 27, 2022, the Browns announced that they inked their former first-round tight end to an extension. Njoku had already been slapped with the franchise tag, ensuring at least a hefty payday for the 2022 campaign. Instead, the organization ripped up that tender and signed Njoku to a four-year, $56.75MM deal with $28MM in guaranteed money. The extension put the player fifth at the position in terms of average annual value, and while he's since been passed by Darren Waller's record-breaking deal, Njoku still represents one of the largest tight end contracts in the NFL.
Njoku had an inconsistent role during his rookie season but showed his potential during the 2018 campaign, finishing with 56 receptions for 639 yards and four touchdowns. The next two years didn't go all that great for the tight end; his 2019 season was limited to only four games while he recovered from a broken wrist, and he started only five of his 13 appearances in 2020 while dealing with a knee injury.
He rebounded a bit in 2021, finishing with 36 catches for 475 yards and four touchdowns. While that production probably doesn't warrant a $50MM+ contract, a pair of moves made it appear that Njoku was on the brink of a breakout season, perhaps justifying the organization's investment. For starters, the Browns moved on from Austin Hooper, a transaction that finally made Njoku the undisputed starter. Second, the front office made the franchise-altering trade for Deshaun Watson, and considering Cleveland's lack of experienced receiving options, Njoku would surely become one of the QB's preferred targets.
Watson, of course, was limited to only six games while serving a suspension, but Njoku still managed to put together one of his most productive seasons since that aforementioned sophomore campaign. The 26-year-old ultimately finished his 2022 season having hauled in 58 catches for 628 yards and four touchdowns. Sure, those numbers are still a far cry from the numbers put up by the other highest-paid tight ends (a grouping that includes Travis Kelce, Mark Andrews, Dallas Goedert, George Kittle, and Waller). However, considering Njoku's age and modest production, it makes sense that he'd be right below that grouping and above the likes of Dawson Knox, Jonnu Smith, Hunter Henry, Evan Engram, and Zach Ertz.
The Browns will surely be hoping for even more for Njoku in 2023. If the tight end is able to put together a career year during his seventh season in the NFL, his extension may end up looking like a bargain.
Follow @PFRumors