The Colts delivered on their long-stated intention of drafting a quarterback in the first round of last week's draft, selecting Anthony Richardson with the No. 4 pick. That marked the end of a lengthy evaluation process, but it did not represent a surprise within the organization when it happened.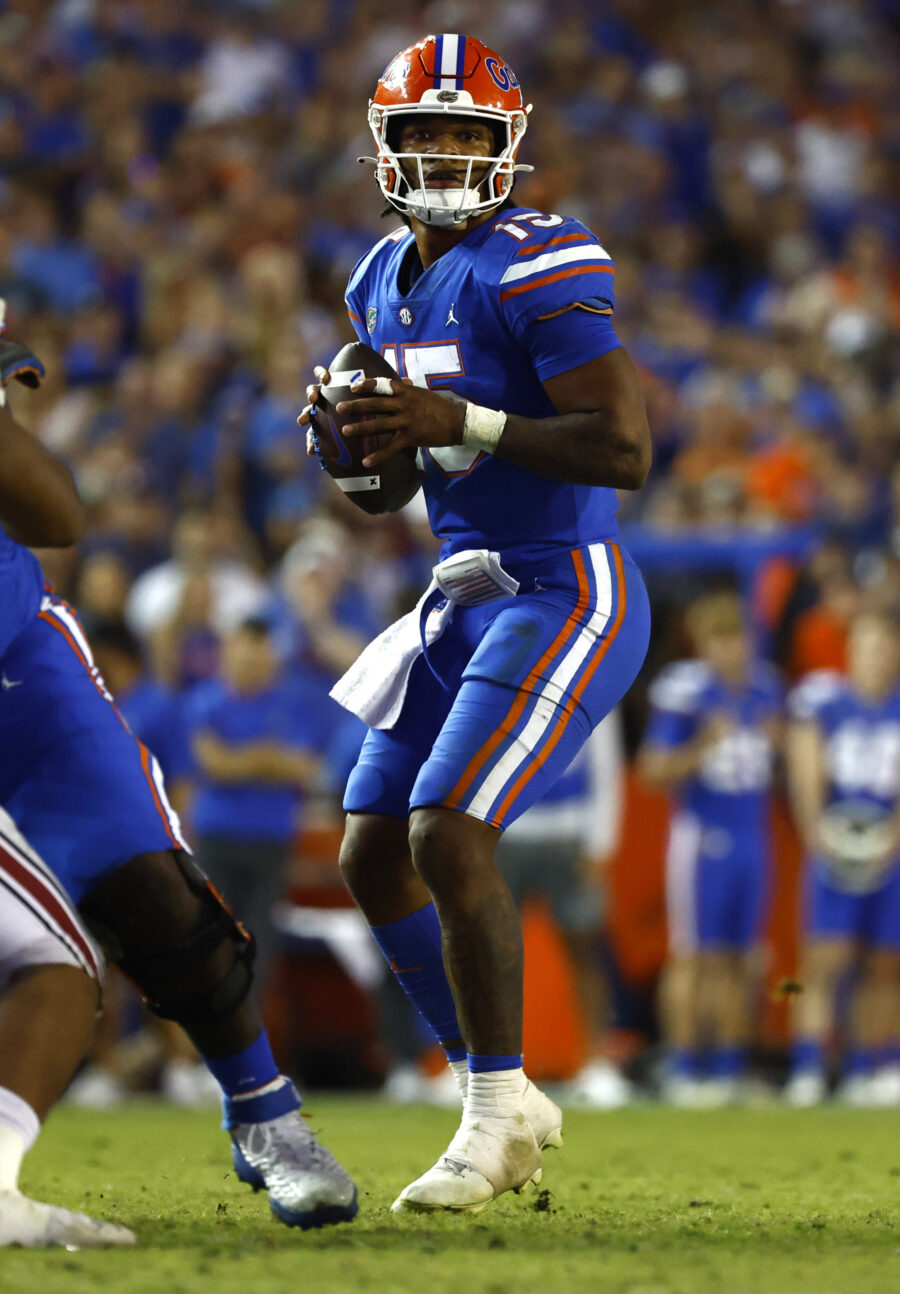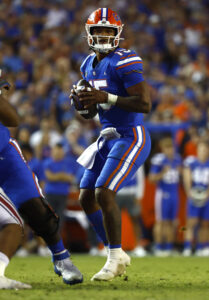 Colts general manager Chris Ballard told NBC Sports' Peter King that the team's intention was to draft Richardson dating back roughly one month. The Florida product was the largest X-factor in the 2023 class, having played far less than most other passers but owning the most intriguing skillset given his physical attributes and rushing ability.
While he thus represented a risk, Richardson was a key target for the Colts in their latest attempt to end their search for a long-term quarterback. Their post-Andrew Luck endeavors resulted in an unsuccessful string of veterans being brought in, pointing the team to adding a young passer this offseason. Despite his relative lack of experience and signficant inconsistencies in his lone season as a starter, Richardson could see playing time as a rookie at the NFL level.
"I would rather take the risk, the risk that he might fail, than pass on him and see him become a star somewhere else," Ballard said. "We're taking a guy not only for what he can do today but for what he can become tomorrow." Echoing that sentiment in a draft documentary, via the team, Ballard added, "I didn't want to look up and watch him be a superstar somewhere else. If he's gonna be a superstar, he's gonna be a superstar for the Colts" (video link).
There was not initially a consensus in the Colts' front office regarding Richardson. In a breakdown of the team's evaluation process, ESPN's Stephen Holder notes that assistant GM Ed Dodds was "deeply skeptical" of Richardson at first, given the concerns regarding experience and accuracy. He, too, grew into the notion of selecting Richardson fourth overall, however, a point where two quarterbacks were expected to be off the board.
That was indeed the case last Thursday, with the Panthers and Texans selecting Bryce Young and C.J. Stroud, respectively. Indianapolis considered trading up to No. 3, per Holder, but the team chose against doing so. The Cardinals ultimately moved out of that slot to allow the Texans to draft Will Anderson, leaving Richardson available for the Colts as they had hoped and planned.
The latter will face considerable scrutiny and expectations upon his NFL debut, but the Colts remain firmly committed to him as their long-term solution under center. With Gardner Minshew representing his top competition for the starting job (especially in the absence of Nick Foles), Richardson could see considerable playing time in 2023 and for many years beyond that.