Signing a 10-year Chiefs extension back in 2020, Patrick Mahomes is finishing up the first year of that pact. After playing the final two seasons of his rookie deal, the soon-to-be two-time MVP has seen the market surpass that landmark agreement already. No reports of Mahomes unrest while tied to a through-2031 contract have come out yet, and the Chiefs made some notable payroll adjustments this year.
The AFC champions traded Tyreek Hill, not long after beginning talks about a second extension, and let Tyrann Mathieu's $14MM-per-year contract expire without offering him another deal. Kansas City also reached a pay-cut agreement with Frank Clark. The team did not restructure Mahomes' deal this offseason, letting the superstar passer's cap number spike from $7.4MM in 2021 to $35.8MM in 2022.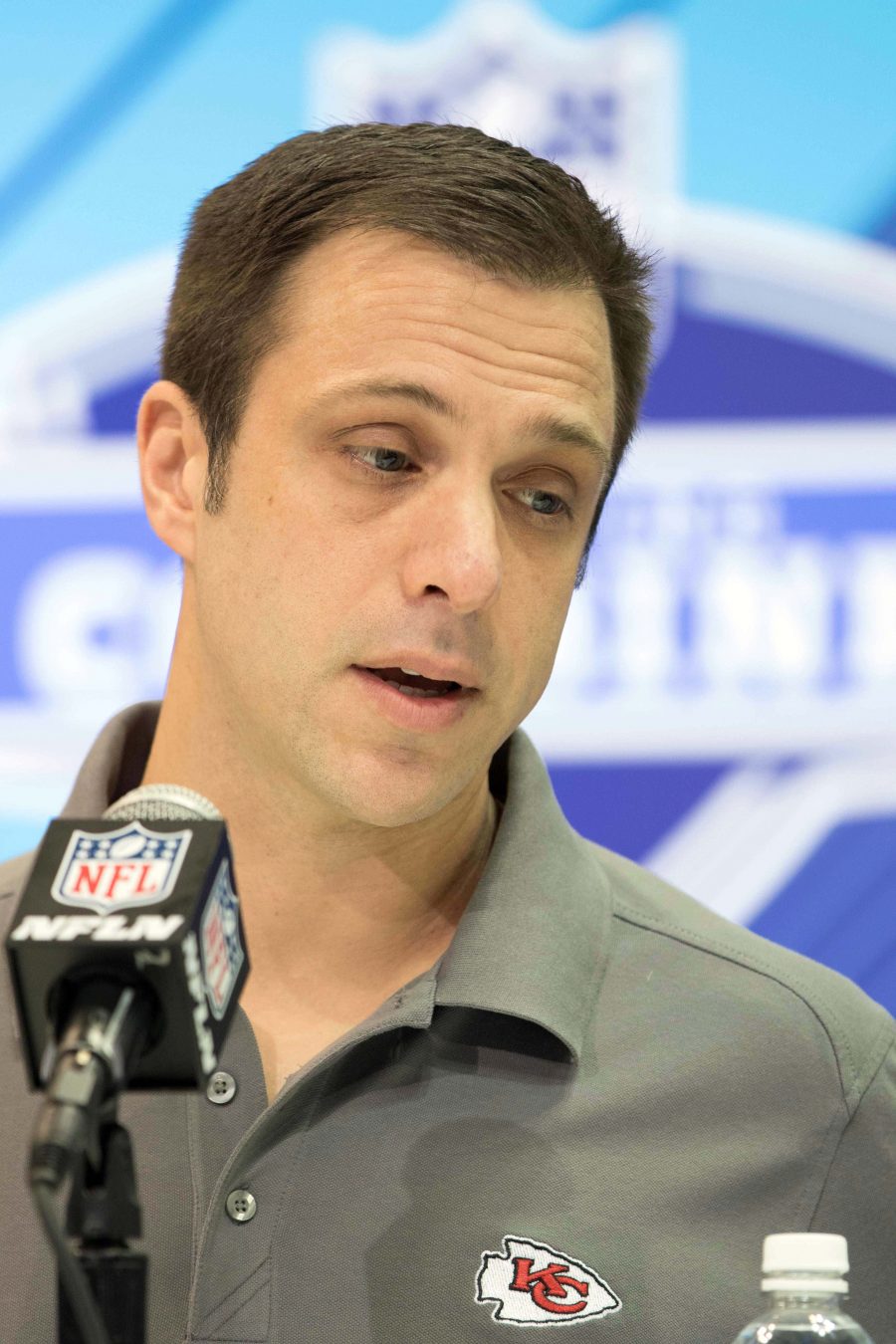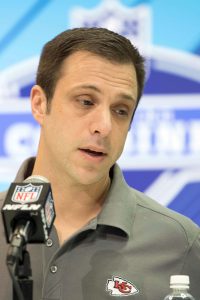 In place of Hill, the Chiefs signed JuJu Smith-Schuster and Marquez Valdes-Scantling. They later traded for Kadarius Toney, doing so after second-round pick Skyy Moore struggled to acclimate. Missing Hill's unparalleled deep-threat capabilities, the Chiefs' receiving corps has battled inconsistency this season. Mahomes and Travis Kelce have still kept the ship on course; the Chiefs ended the regular season first in offensive DVOA.
"There's a pressure of not wanting to let him down, or fail him," Chiefs GM Brett Veach said of Mahomes (via SI.com's Albert Breer). "He can play any type of football, so you feel like you have a little bit more of a window to work with, in regards to what you can bring in here. But at the same time, the expectations are so high, there's the pressure of you can't miss anything and you gotta do whatever you can.
"And maybe you don't have $30 million to throw at a wideout, but you better get good wideouts because you can't provide him with nothing. So it's a double-edged sword."
The Chiefs raised the quarterback AAV ceiling by a staggering $10MM back in the summer of 2020, via Mahomes' 10-year, $450MM extension. That $45MM-per-year figure has already dropped to fifth — behind Aaron Rodgers, Russell Wilson, Kyler Murray and Deshaun Watson — and potential extensions for Lamar Jackson, Joe Burrow, Justin Herbert and Jalen Hurts all stand to come in ahead of Mahomes' AAV. Mahomes' deal also came with just $63MM fully guaranteed — well off the previous pace and now several levels down from Watson's record-shattering $230MM sum — but innovative guarantee mechanisms exist that trigger annual bonuses two years out as long as he is on Kansas City's roster.
Chiefs director of football administration Brandt Tilis researched baseball contracts due to their longevity, per Breer, and the Chiefs conveyed their unorthodox plan to their centerpiece player. Mahomes' agents sought a fully guaranteed deal, a la MLB pacts. The sides compromised via the guarantee mechanisms. Mahomes' 2024 money became locked in on Day 3 of this past league year. His 2025 roster bonus ($38.9MM) becomes guaranteed on March 17, 2023, offering intriguing security. Mahomes has also begun to cash in on incentives — via the Chiefs' latest AFC championship incentive — and is almost certain to collect an MVP incentive tonight. Those figures add up to $2.5MM.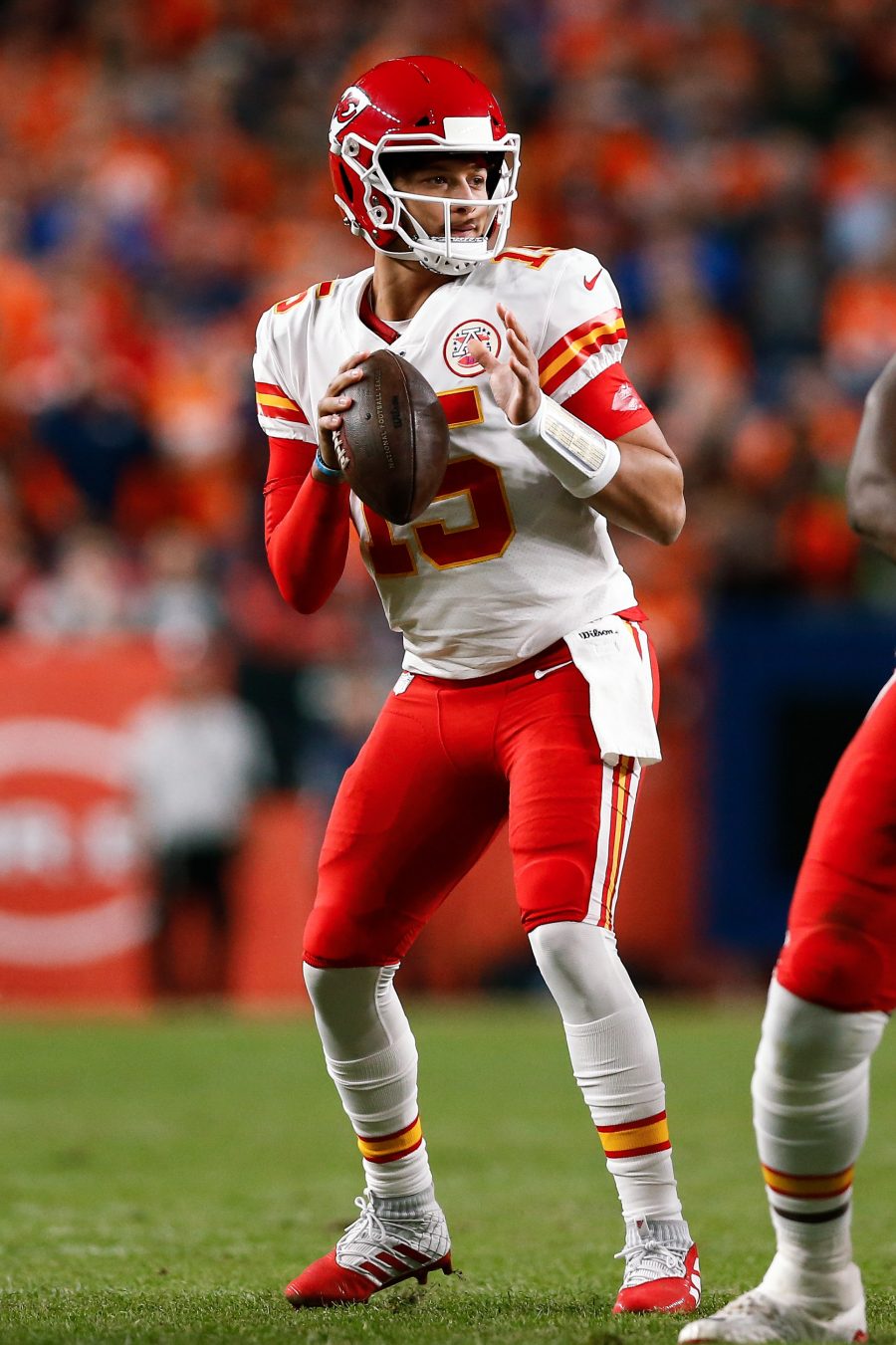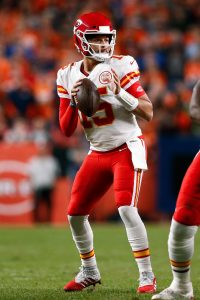 "We couldn't do that," Tilis said, via Breer, of a guaranteed contract. "What we could do was what we ended up with, which is we'll just guarantee everything a year out. And they followed the math and the cap numbers and the cash numbers and all that, and it was like, How are we ever going to be able to cut this guy? So, I mean, it's practically over $400MM guaranteed."
Josh Allen's six-year accord came closest to Mahomes'. Otherwise, QBs have stayed on course with four- or five-year contracts. It will be interesting to see how early the Chiefs would be willing to renegotiate with Mahomes. A nine-figure payment awaits in 2027, when his 2027 and 2028 salaries and 2028 bonus lock in on Day 3 of the '27 league year. With that date four years away and the cap back on its regular climb, the quarterback market will look much different by that point.
In trading Hill, the Chiefs initially turned down the Jets' offer of their No. 10 overall pick, Breer adds. The team preferred a package of picks, leading to the previously reported Jets offer that centered around their two second-round choices. The Dolphins' offer of last year's No. 29 overall pick, 2022 second and three other choices won out. With Mahomes' cap hits rising, the Chiefs look to continue a more draft-centric approach compared to their late-2010s blueprint. Rookie-deal players comprise 11 spots in Kansas City's lineup, with low-cost vets like Smith-Schuster and right tackle Andrew Wylie also in this updated equation.
"When Pat had that unbelievable '18 season and he's on his rookie deal, you're trading for Frank Clark and signing Tyrann Mathieu," Veach said. "You're hyper-aggressive because you know how talented this quarterback is, and you know he's in a rookie window, and you know that, within these couple years, you have a chance to really take a big swing at the fences.
"You're still gonna have to have an aggressive plan [post-extension]. But that aggressive plan ain't gonna be dropping a ton of money and trading a bunch of picks. That aggressive plan is gonna be the flip side. It's gonna be not being afraid to move on from players and trying to aggressively acquire picks as opposed to aggressively trading them away and spending money."