As the Patriots made the surprising decision to waive Bailey Zappe, they spent a multi-day period with one active-roster quarterback. With versatile UDFA Malik Cunningham also cut, Mac Jones resided alone on the depth chart until the Matt Corral pickup.
While the Pats have Corral positioned behind Jones (technically), Zappe remains in the mix to be the backup. But the team had also targeted a more experienced option to help mentor its third-year starter. In addition to Colt McCoy being on the Patriots' radar, SI.com's Albert Breer notes the team looked into acquiring Case Keenum from the Texans.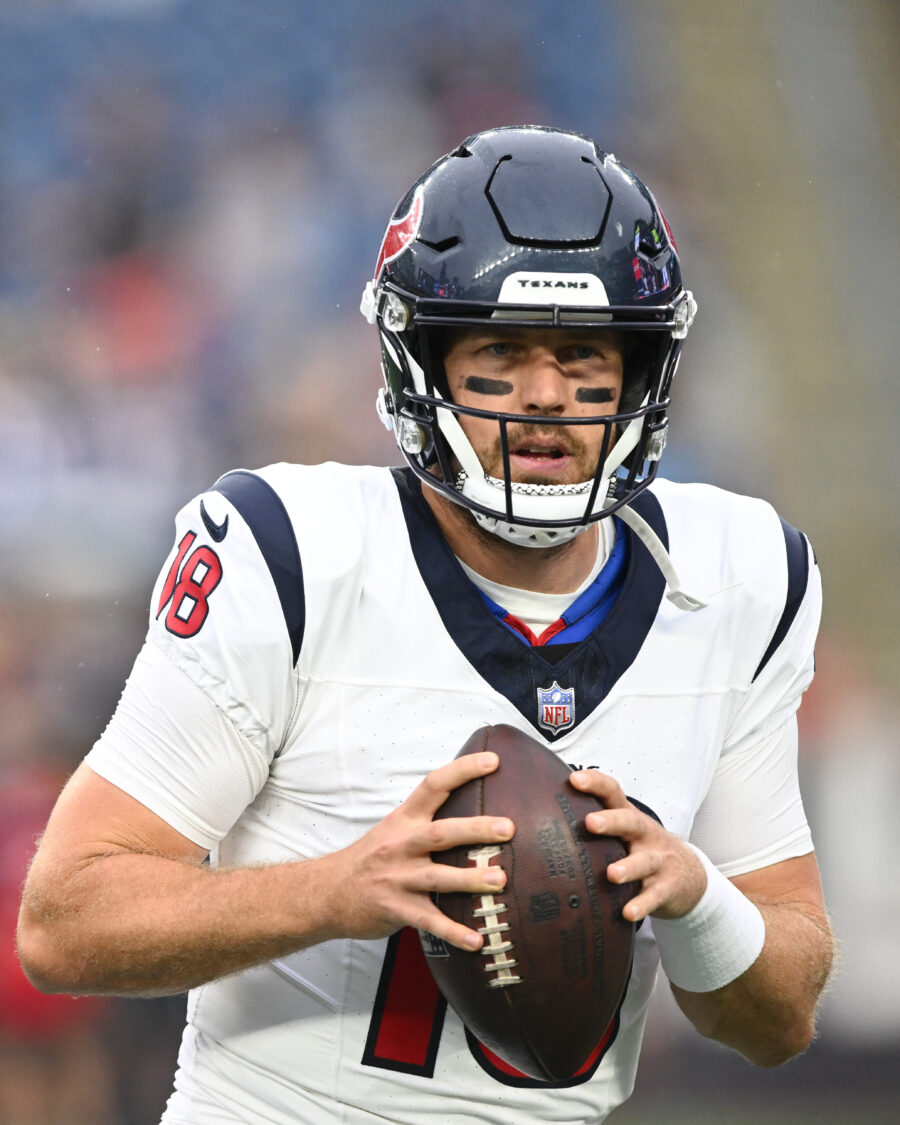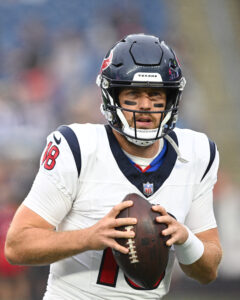 The Texans brought Keenum back to Houston, after the ex-Cougars standout embarked on a journeyman career upon leaving his original NFL team in 2015, on a two-year deal worth $6.25MM ($4MM guaranteed). This looked to be a sign GM Nick Caserio, who hired a third coaching staff in three years, would look to move two-year starter Davis Mills. But Mills, despite multiple rounds of trade rumors, remains in Houston as C.J. Stroud's backup. Keenum sits as the team's third-stringer.
A report last week indicated the Texans' backups were generating trade interest, and with the Pats targeting a veteran and Caserio having spent nearly 20 years with the franchise, the dots certainly connect here.
Keenum, 35, has completed a four-time zone journey by stopping through St. Louis, Los Angeles, Minnesota, Denver, Washington, Cleveland and Buffalo since 2015. While Keenum's post-Vikings career effectively made his 2017 season — which featured a No. 1 QB DVOA ranking, a 13-3 Vikes record and an NFC championship game berth — an outlier, the former UDFA has remained coveted as a backup. Keenum quarterbacked the Browns to two wins during the 2021 season; those two starts ran his career total to 64.
Once Corral became available, however, Breer adds the Patriots regrouped and scrapped their previous plan of a veteran QB2. Patriots senior personnel advisor Pat Stewart, an offseason hire, was with the Panthers as their VP of player personnel from 2020-22. That tenure included the Panthers' trade-up with the Patriots for Corral, a raw prospect out of Ole Miss. The Pats had explored Corral via trade as well, per Breer, who adds Bill O'Brien's good relationship with Ole Miss HC Lane Kiffin also led to the decision to submit the claim.
Three years remain on Corral's rookie contract; he missed all of last season with a Lisfranc injury. It will be interesting to see if the second-year passer's form prompts the Patriots to circle back to their interest in a veteran backup before the Halloween trade deadline. After Brian Hoyer went down last season, Bill Belichick stuck with Zappe. But the former record-setting Western Kentucky QB struggled in O'Brien's offense this year. For now, Zappe represents the most logical Jones backup to start the season. But this situation is clearly not settled entering the year.