Deshaun Watson's off-field turmoil led to the Texans effectively hitting pause. They did not make a major investment at quarterback in 2021, when Watson spent the year as a healthy scratch, or 2022. This left Davis Mills as the team's primary starter. The team changed plans this year, leaving Mills in limbo.
Houston signed Case Keenum shortly after this year's legal tampering period began and then, despite persistent rumors of preferring this class' top defensive ends compared to the non-Bryce Young QB lot, chose C.J. Stroud second overall. Stroud and Keenum would seem to represent the 1-2 QB depth chart during DeMeco Ryans' first HC season, but Mills remains in the picture. For now, at least, the Texans intend to keep it that way.
[RELATED: Cal McNair Denies Influencing Stroud Selection]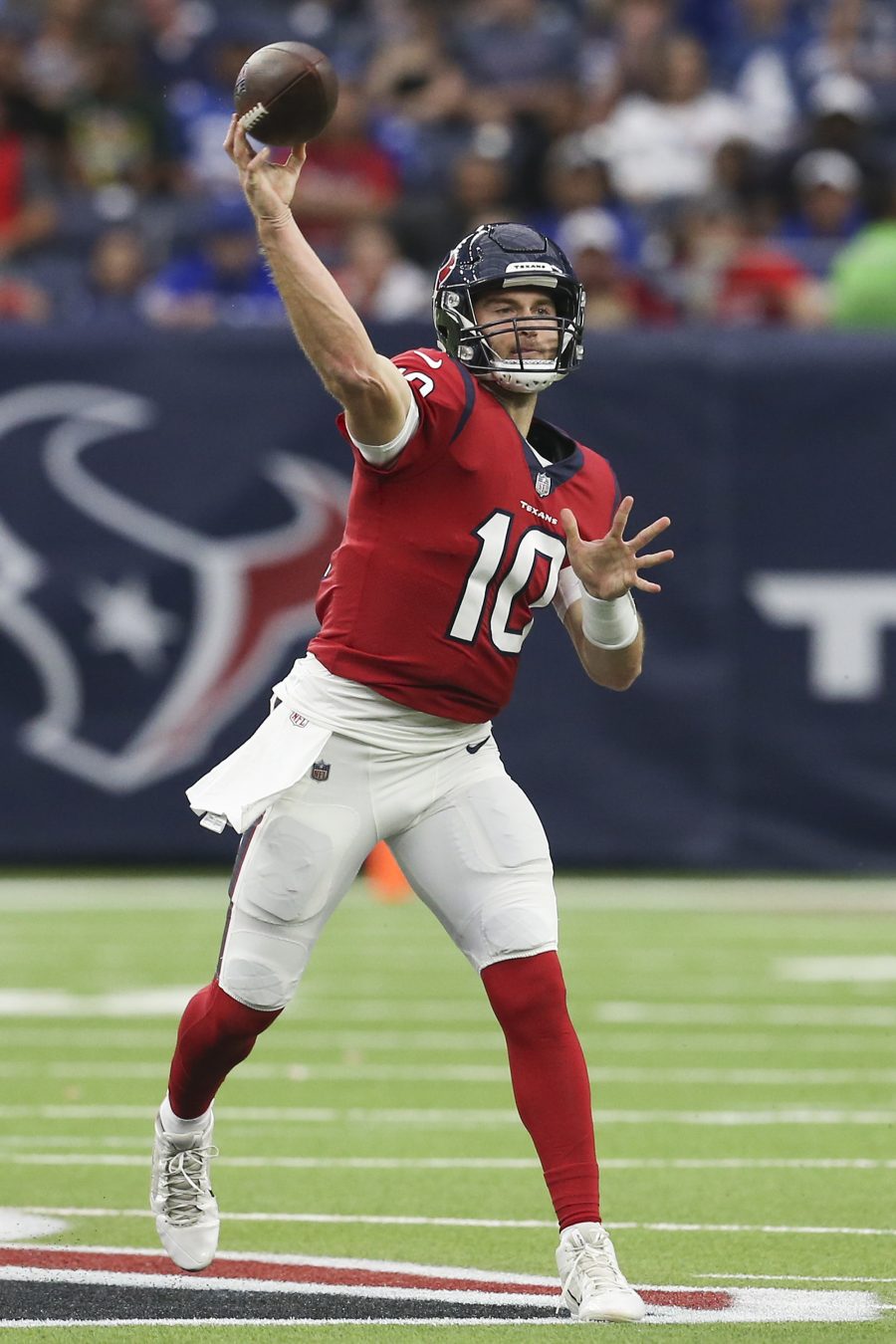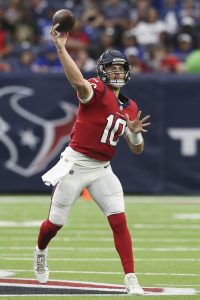 Mills is believed to have generated trade interest, according to KPRC2's Aaron Wilson, who adds the Texans are not eager to deal the former third-round pick. Mills took the first reps at Texans OTAs on Tuesday.
The Texans signed Tyrod Taylor to guide the 2021 team, which was hamstrung by its $39MM-per-year starting QB's absence, but Mills took over and showed promise to close that season. He did not make much progress last season, with the Texans producing fewer wins. Mills has made 26 career starts; 15 of those came last season. The Stanford product led the league with 15 INTs, despite sitting behind Kyle Allen for two games. Mills' 78.8 passer rating came in ahead of only Kenny Pickett and Zach Wilson among qualified QBs last year.
Mills, 24, would not seem to hold too much trade value at present. An injury elsewhere could change that, but Mills would profile as a backup option as he enters his third NFL season. Mills struggled despite the return of All-Pro left tackle Laremy Tunsil in 2022, but the Texans still sported a suboptimal supporting cast around their quarterback. Mills piloted the 2021 team to two wins in his final five starts, including an upset of the Chargers that ended up keeping them out of the playoffs, and completed nearly 67% of his passes (6.4 yards per attempt) as a rookie. It is conceivable another team would see him as a capable QB2.
Keenum, 35, signed a two-year, $6.25MM deal ($4MM guaranteed) to return to Houston. Stroud's four-year rookie deal will be fully guaranteed. Mills is due $1.1MM and $1.4MM base salaries in 2023 and '24, respectively. It would seem Mills, who engineered the game-winning Week 18 drive that kept the Texans from securing the No. 1 overall pick, no longer fits in Houston. The Texans do not have a fourth QB on their offseason roster, leaving Mills as a regular part of OTAs ahead of what could soon be a move into the background.
Follow @PFRumors