Now extension-eligible, Jonathan Taylor is putting pieces in place ahead of a contract year. The Colts running back changed representation Wednesday and will now work with the First Round Management agency, Ian Rapoport of NFL.com tweets.
Taylor, who will be repped by Malki Kawa and Ethan Lock, became eligible for a new deal in January. The former second-round pick joined an agency that includes teammate Shaquille Leonard and Browns tight end David Njoku. Both players signed lucrative extensions in the early 2020s, with Leonard's deal still second among off-ball linebackers.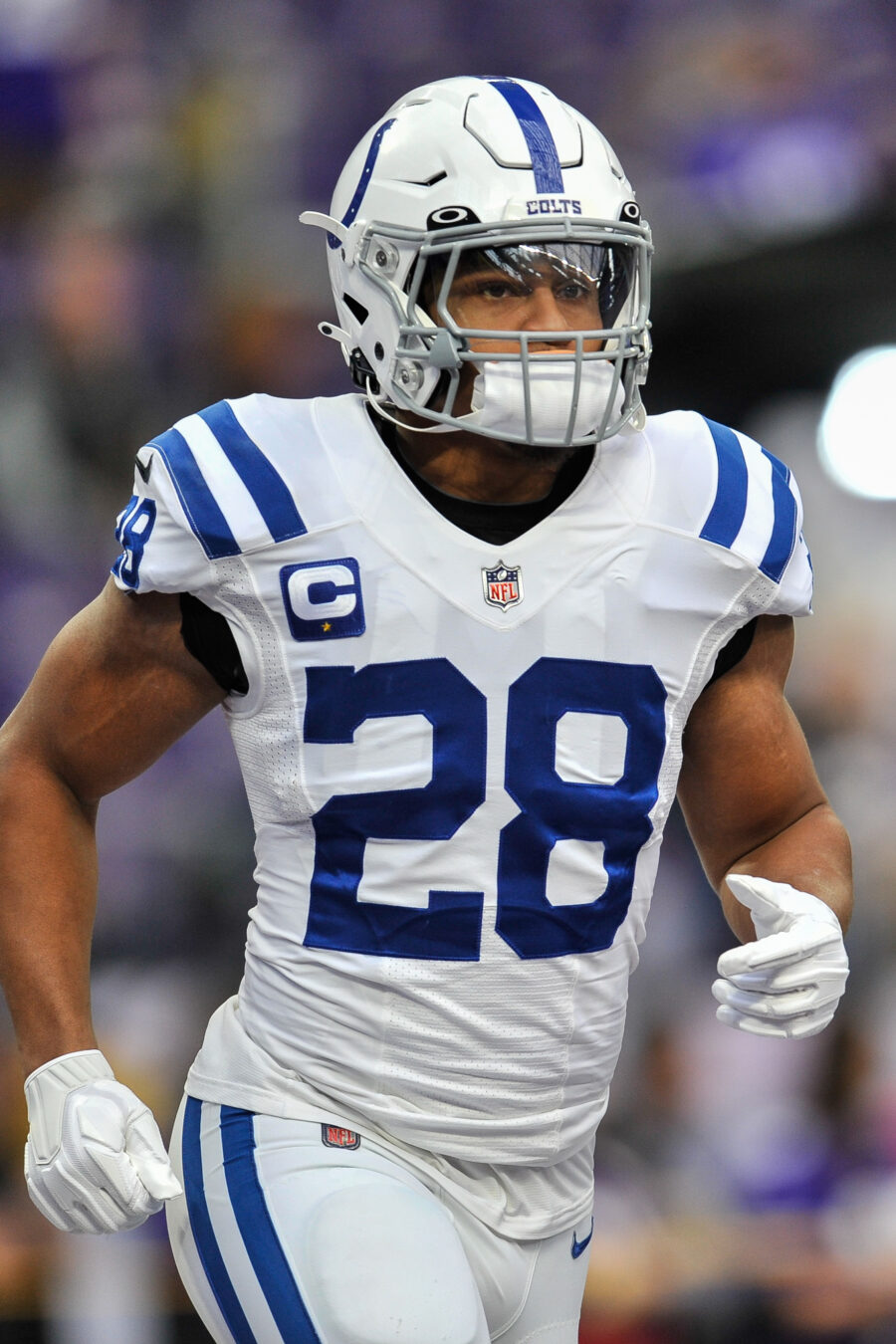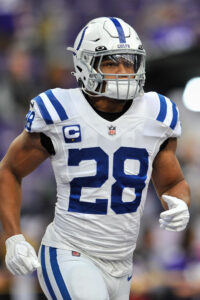 The Colts have done well to take care of their own under GM Chris Ballard. They have authorized extensions for Leonard, Kenny Moore, Ryan Kelly, Braden Smith, Quenton Nelson. Both Leonard and Nelson broke their respective positions' AAV records when they agreed to terms. Taylor's April comments regarding an extension did not reveal a potentially aggressive push was ahead, but running backs have narrower windows to cash in compared to players at most other positions.
Coming off a down year — due to an ankle injury that required offseason surgery — Taylor still has an All-Pro nod on his resume and won the rushing title by a wide margin two seasons ago. The Wisconsin product's 1,811 rushing yards in 2021 led the league by more than 500, putting him squarely on the radar for a big-ticket extension. The Colts carried veteran-QB salaries in 2021 and '22, and although they have some Matt Ryan dead money following that short-term partnership, the franchise has shifted away from pricier passers. Anthony Richardson will soon be under contract through 2026, with a fifth-year option in place.
Of course, running back payments have become more complicated in recent years. While the wave of late-2010s backfield deals largely burned teams, clubs have received better returns from early-2020s payments. Despite the eight-figure deals given to many 2017 draftees, this year's free agency-eligible backs either received the $10.1MM franchise tag or settled for lower-end contracts. Among the latter contingent, only Miles Sanders scored a deal north of $6MM per year. Taylor displayed special abilities in 2021, but his 2022 slate (861 rushing yards, six missed games) shows the durability issues that cause hesitation from teams regarding extensions.
Indianapolis has both Taylor and top wide receiver Michael Pittman Jr. entering contract years. The 2024 franchise tag will be an option for one of the two, and the running back tag will be much cheaper. Teams utilized that tool this year, with Saquon Barkley, Josh Jacobs and Tony Pollard tied to tags. Less than a year away from that potential reality, Taylor has new representation to navigate this rocky terrain.
Follow @PFRumors