For weeks leading up to the draft, reports both connected the Texans to a pivot toward a pass rusher at No. 2 overall and having placed a value gap between Bryce Young and the field. The team then taking C.J. Stroud second overall but still trading back up from No. 12 to land Will Anderson Jr. has led to speculation regarding ownership's role in this year's draft.
Ahead of Nick Caserio's third draft as Houston's GM, Texans ownership was believed to be more involved compared to the team's first two Caserio-era drafts. Cal McNair did his best to shoot down rumors of his fingerprints being on the Stroud pick.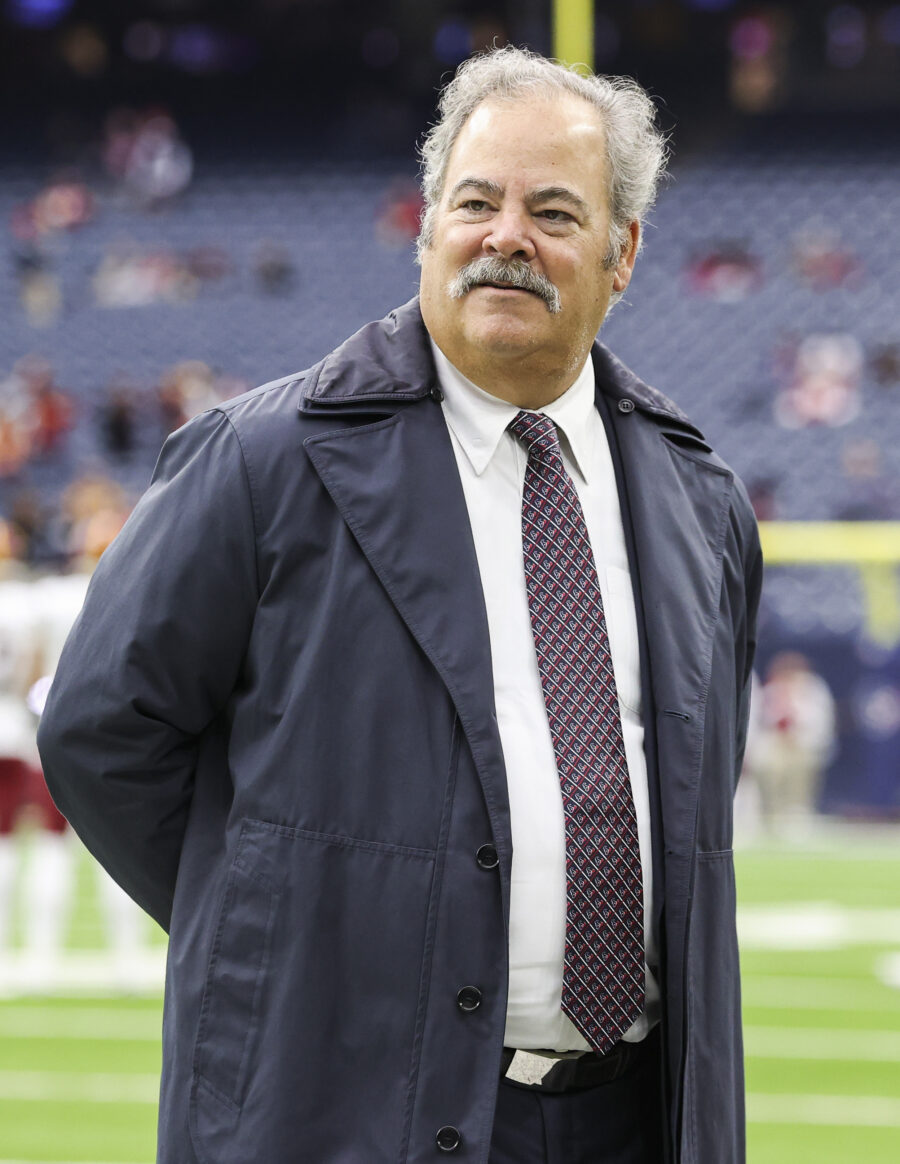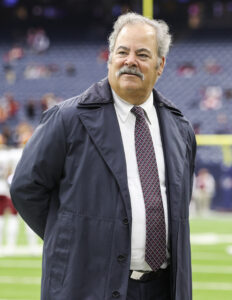 "Hannah [McNair] and I don't make the picks. We'll make it clear there," McNair said, via ESPN.com's DJ Bien-Aime. "We have a great group of scouts led by Nick and [assistant player personnel director] James [Liipfert]. They did a lot of work on the draft board, and then they followed that on draft day, and they moved up when they saw the value was there and moved back."
Value regarding the Anderson trade-up is not a consensus view, as the Texans gave up No. 33 and 2024 first- and third-round picks to climb up for a non-quarterback. Considering how valuable the Texans' draft slot has been from 2021-23 (No. 3, No. 3, No. 2), the Cardinals obtaining that pick could be viewed as a coup by the rebuilding team. But the Texans — as they were linked to doing for weeks ahead of the draft — prioritized an edge rusher and now have their most significant investment at that position, should J.J. Watt be classified as an interior pass rusher, since selecting Mario Williams first overall in 2006.
Stroud always seemed like the conventional choice at No. 2. The Panthers were believed to have made their early trade-up maneuver with the thought of selecting either Young or Stroud at 1. Young emerged as the runaway leader to lead off the draft, but Stroud was also viewed as a safer pick compared to Anthony Richardson or Will Levis. The Texans punted on a major quarterback investment in 2021, when Deshaun Watson spent the year as a healthy scratch amid his off-field trouble, and 2022. The team chose Davis Mills in the 2021 third round and did not make a notable investment last year, pointing to a 2023 move.
McNair attempted to make clear he did not mandate a quarterback pick, and selecting a QB represented by Watson's agent — David Mulugheta — lends more support to the owner's claim. This comes a bit after Caserio denied rumors he would leave the Texans after the draft. But Caserio departure rumblings surfaced late last season as well. He remains in power despite making two HCs one-and-dones to start his GM tenure, and Stroud's development will obviously be worth monitoring regarding the Texans' big-picture status.
Follow @PFRumors