AUGUST 30: The Patriots will retain Zappe, per ESPN.com's Adam Schefter, who reports the second-year passer will be part of New England's practice squad. Ditto Cunningham, who will make this a rare two-quarterback P-squad, Schefter adds. Though, Cunningham could certainly be used in myriad capacities. While the Pats are still on the hunt for a veteran option, they will attempt to continue developing the former record-setting Western Kentucky QB.
AUGUST 29: For the second straight day, the Patriots have parted with a depth quarterback. Bailey Zappe has been waived, reports Ian Rapoport of NFL Network. The same is true of rookie UDFA Malik Cunningham, notes colleague Tom Pelissero.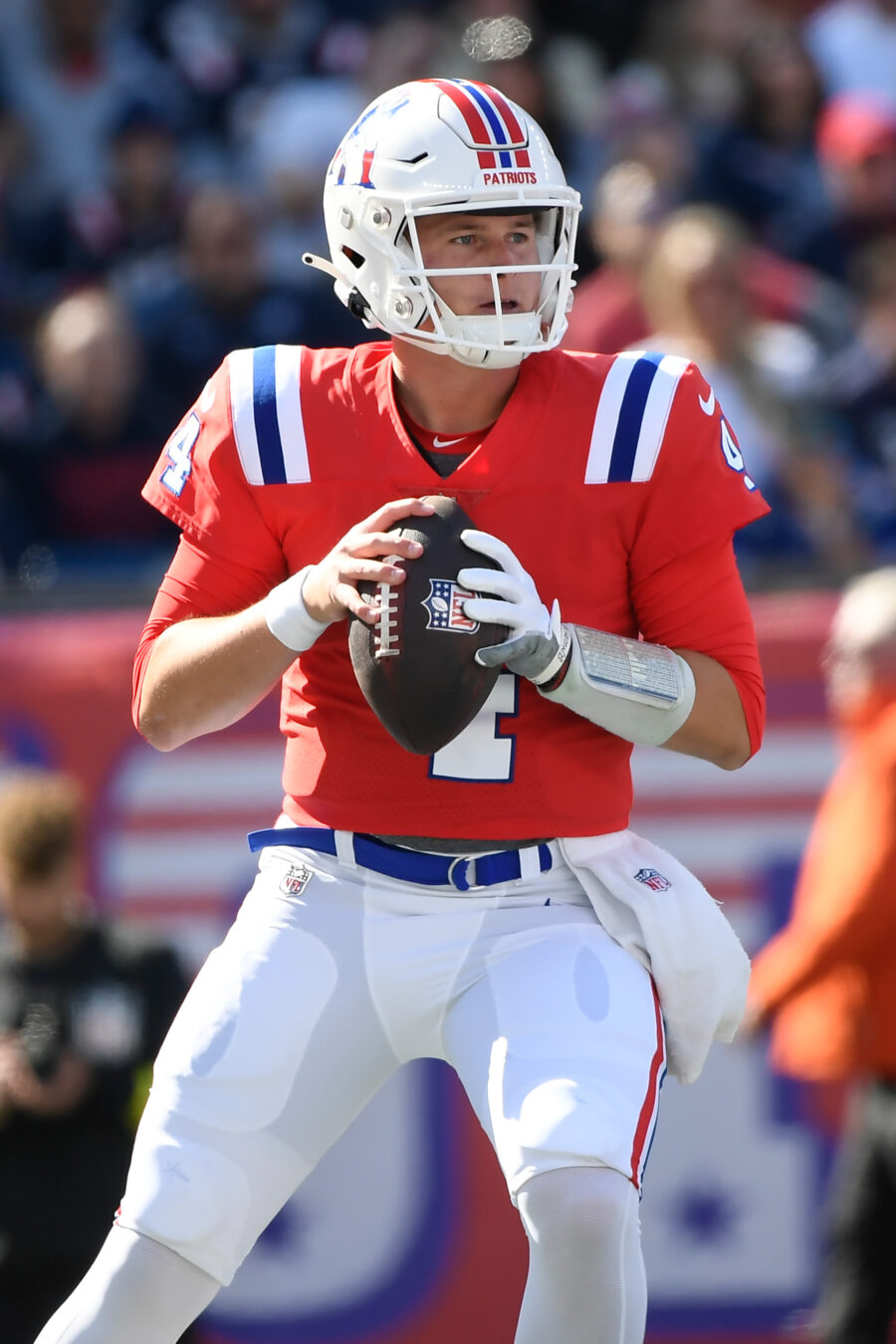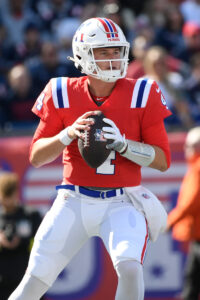 These moves certainly constitute more of a surprise than New England's decision to cut Trace McSorley yesterday. The latter was in line to sit no higher than third on the QB depth chart, and the Patriots – like many other teams around the league – appeared set to carry only two passers on their active roster. They will do so, but for at least the time being it remains to be seen who their backup will be come Week 1.
With McSorley, Zappe and Cunningham all off the roster, New England's QB room currently begins and ends with Mac Jones. The latter is in place as the undisputed starter – after head coach Bill Belichick notably declined to confirm that over the course of an offseason in which tension between the two was widely publicized. Any further moves at the position will now be worth watching closely.
Jones regressed in 2022 after New England entrusted Matt Patricia and Joe Judge with leading the team's offense. That pair has been replaced by Bill O'Brien, whose return to the organization has led to expectations for improvement from Jones individually and the passing game as a whole. Zappe would have been expected to remain a part of that process, though that could still be the case if he goes unclaimed and resorts to the practice squad.
The 2022 fourth-rounder made four appearances (and a pair of starts) during his rookie campaign, drawing praise for his performances and posting a 2-0 record. A controversy briefly appeared to exist between Zappe and Jones, a 2021 first-rounder. The latter finished out the campaign, though, and he will carry on in the starter's role to begin an important campaign which will go a long way in determining his future in the organization.
Cunningham played quarterback at Louisville, producing sizeable numbers in the run game in particular. He went undrafted, but secured a notable guarantee from the Patriots to head to New England as a developmental prospect. The 24-year-old spent time as a receiver in training camp, and his success in the summer seemed to assure him of a roster spot in some capacity. The decision to move on from McSorley pointed toward Cunningham having a better chance at the QB3 spot, but that is now in question.
The Patriots will likely be aiming to sneak Zappe through waivers, but such a strategy with a recent draftee carries a notable degree of risk. An outside addition could be coming as well – one would become necessary if both Zappe and Cunningham were to be claimed – so New England will remain a team to watch at quarterback position. On that point, Albert Breer of Sports Illustrated notes that the Patriots hope to retain Zappe, while Colt McCoy (who was surprisingly released by the Cardinals yesterday) is a veteran on their radar.
Follow @PFRumors