Sean McVay's return for a seventh season was believed to trigger staff changes, and the Rams are moving in that direction Wednesday. The team dismissed five assistants, including special teams coordinator Joe DeCamillis, Field Yates of ESPN.com tweets.
The Rams also parted ways with offensive line coach Kevin Carberry, defensive backs coach Jonathan Cooley and assistants Skyler Jones and assistant Lance Schulters, Yates adds. With offensive coordinator Liam Coen having left recently, the Rams now have extensive work to do on finalizing their 2023 staff. McVay informed the staffers of the decisions shortly after recommitting to the team late last week, Jourdan Rodrigue of The Athletic tweets. The team also will not bring back linebackers coach Thad Bogardus, Rodrigue adds (via Twitter), noting Bogardus' contract was up.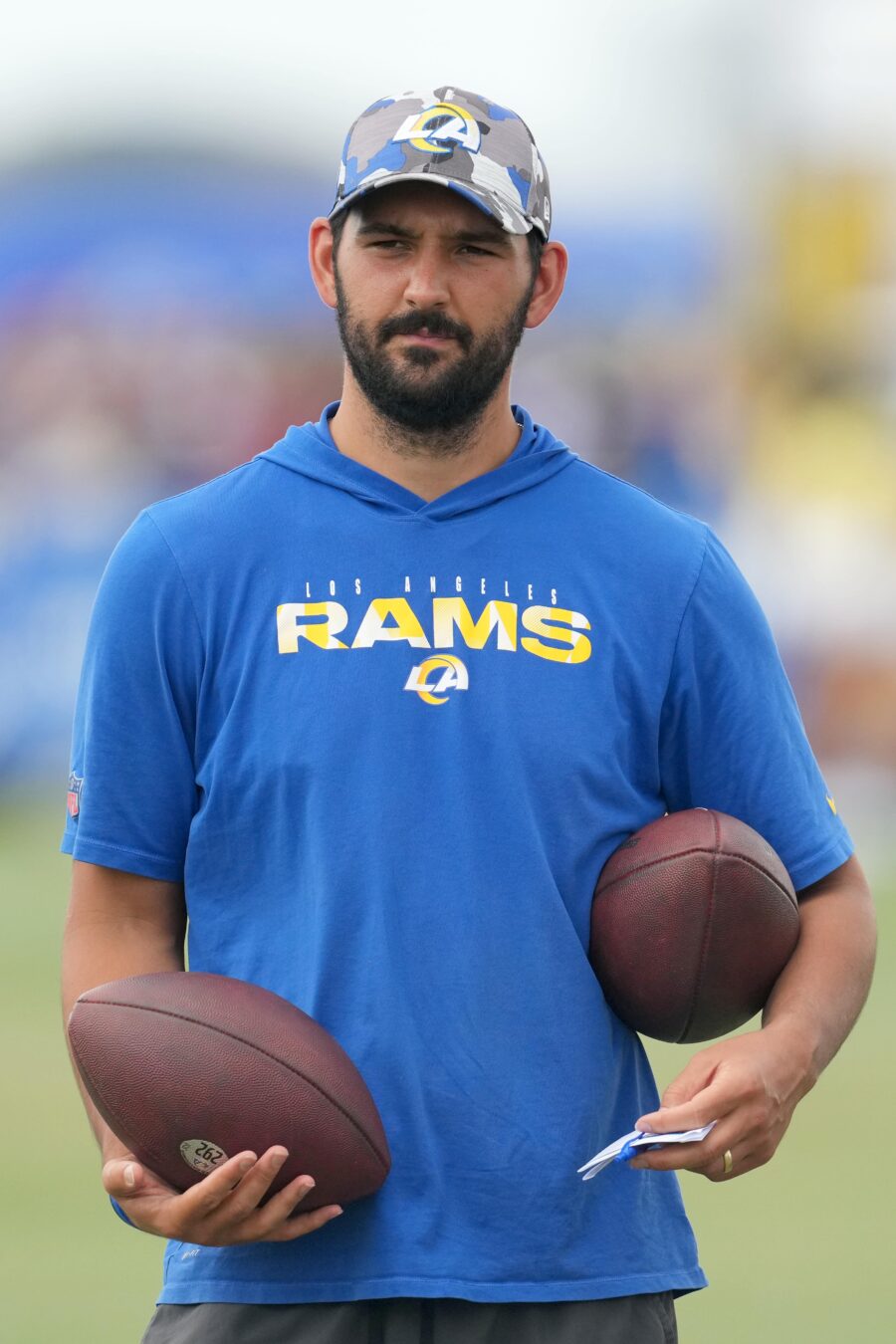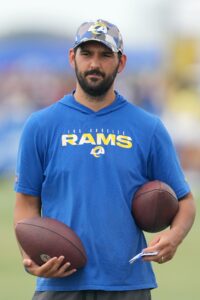 All but one of these coaches, Jones being the exception, was on Los Angeles' staff during the team's Super Bowl LVI-winning season. Following the Rams' 5-12 2022 campaign — the worst record by a defending Super Bowl champion and by far the worst mark under McVay — the team will reassemble its staff. An NFL special teams coach since the late 1980s, DeCamillis joined the Rams in 2021. Carberry and Schulters came aboard then as well, with Cooley having been on staff since 2020. DeCamillis, who has been an ST coach role for the past 35 seasons, collected a Super Bowl ring with the Broncos in 2015.
This marked Carberry's first run as an NFL team's top O-line coach. He had worked as an assistant O-line coach in Washington, serving under then-Washington OC McVay during the first of those seasons (2016). Pro Football Focus rated L.A.'s O-line 25th. Then again, the Rams dealt with rampant health trouble up front. Following third-round rookie Logan Bruss' ACL tear, the Rams struggled to keep almost all of their O-linemen healthy. That obviously affected the team's offense, which ranked 32nd in yardage — miles below any other McVay-coached Rams season.
Bogardus had been with the Rams throughout McVay's tenure, working with both the D-line and linebackers under McVay. Cooley became the Rams' replacement for Ejiro Evero last year, moving from the quality control level into a gig as the team's top DBs coach. Evero did not hold the Rams' DBs coach title until his fifth and final year with the team. McVay had previously blocked Cooley from an interview to join Kevin O'Connell's Vikings staff last year, and Rodrigue notes a dismissal now caught some among the team by surprise (Twitter link). Formerly a long-tenured NFL safety, Schulters worked as a Rams fellow in 2021 but became a defensive assistant this season. Jones was the team's assistant defensive line coach, coming aboard in 2022 after a stay as Norfolk State's D-line coach.
Prior to McVay informing Rams brass he would return, the team indicated it would not block its position coaches from interviewing for jobs elsewhere. The Rams will now have to replace two of their three coordinators — potentially all three if DC Raheem Morris lands a head coaching job — this offseason. The team had already lost running backs coach Ra'Sheed Samples, who took a job at Arizona State.
Follow @PFRumors