Jan. 22: Mayhew will indeed be the GM, and Hurney's official title will be Executive Vice President of Football/Player Personnel, as Rapoport tweets. Tom Pelissero of the NFL Network says that both men will report to head coach Ron Rivera, who is still heading football operations (Twitter link).
Jan. 21: Washington was connected to hires of both Marty Hurney and Martin Mayhew this week, with the former being expected to lead the team's front office. This structure may not be Washington's preferred hierarchy, however.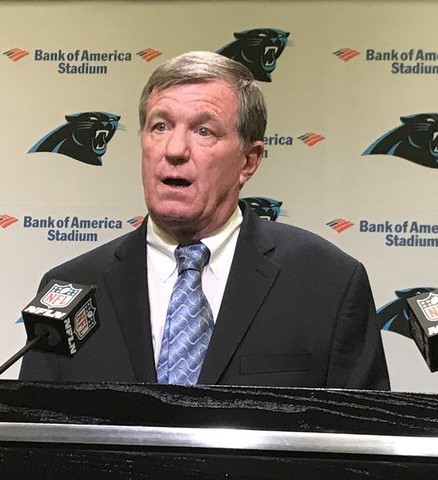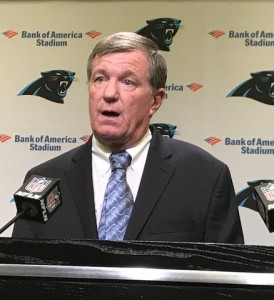 It could be Mayhew in line to become Washington's GM. The former Lions GM is the candidate Washington will go with as general manager, according to ESPN.com's John Keim (on Twitter). Mayhew, who was with the 49ers for four years, will receive a second chance in a GM post.
Washington will still hire Mayhew and Hurney, according to NFL.com's Ian Rapoport, but the latter will be part of a Mayhew-led front office (Twitter link). The ex-Panthers GM will serve as a high-ranking Washington staffer. The Panthers fired Hurney in December, ending his second stint as their front office boss.
The Lions fired Mayhew in 2015, doing so despite the former Washington Super Bowl-winning cornerback helping Detroit to two playoff berths after the franchise sunk to the NFL's basement during the 2000s. Mayhew spent a year with the Giants before joining John Lynch's 49ers staff. The 49ers promoted Mayhew to VP of player personnel in 2019 and stand to benefit from Mayhew's Washington hire.
The NFL's Rooney Rule changes last year will mean the team that loses a head coach or executive is entitled to third-round draft compensation. Because the Jets hired Robert Saleh, the 49ers' third-round pick for Mayhew will come in 2023, according to The Athletic's Matt Barrows (subscription required). The Saleh move will provide San Francisco with third-rounders this year and next. Overall, the haul stands to be three total Round 3 picks for the 49ers, Cam Inman of the San Jose Mercury News tweets. These selections will come at the end of the round.
Follow @PFRumors