When the Patriots' 2022 season ended unceremoniously, some pundits wondered if 2022 fourth-round quarterback Bailey Zappe could battle 2021 first-round pick Mac Jones for the starting gig. Now, heading into the regular season, it's uncertain if Zappe is even set to be New England's QB2.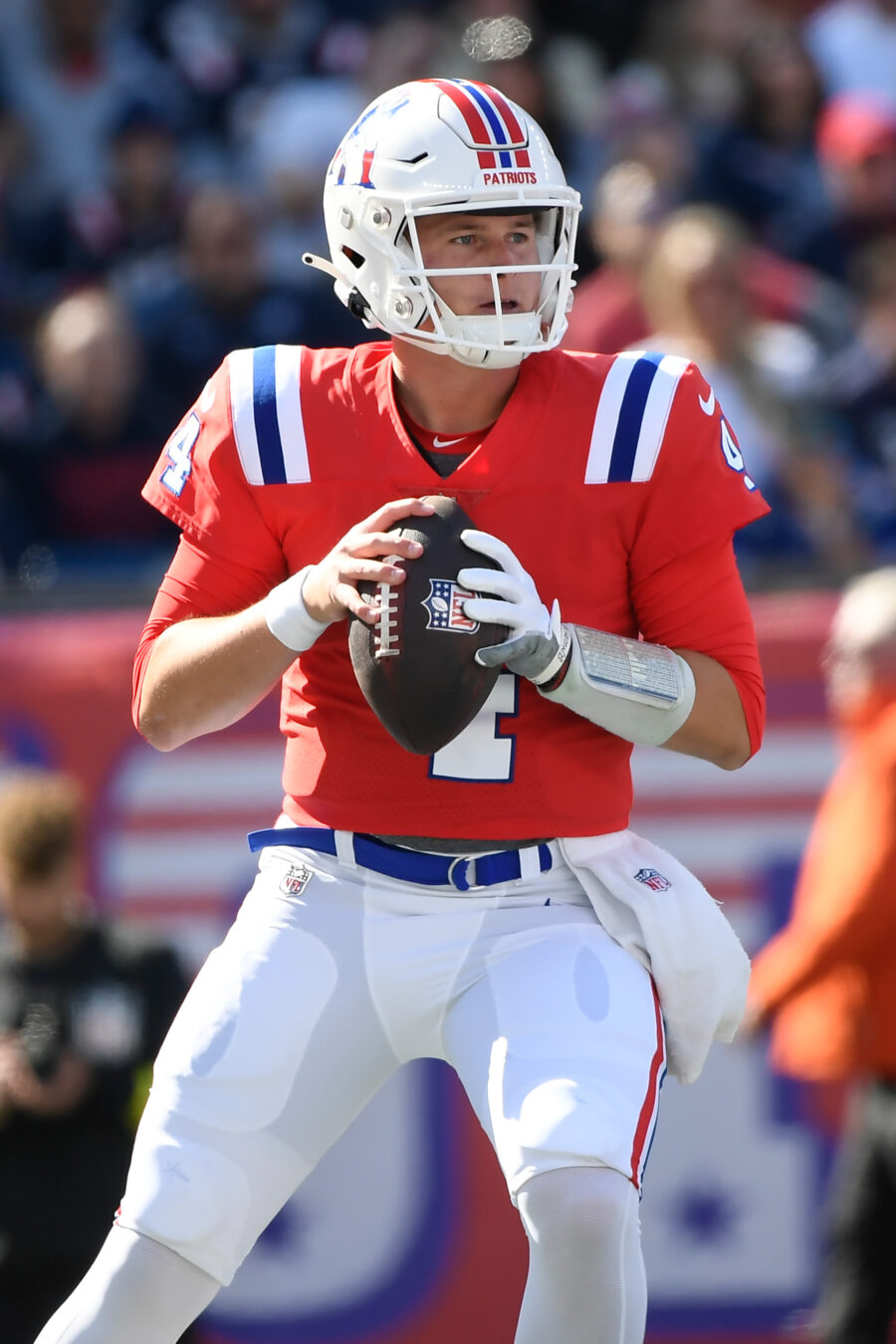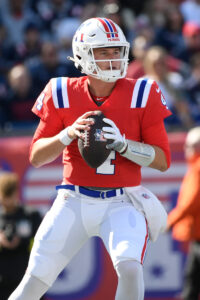 [RELATED: Patriots Claim QB Matt Corral]
Zappe was a surprise cut by the Patriots on deadline day, but he ended up landing back with the practice squad. The team has since added former third-round pick Matt Corral to the mix, muddying the QB picture behind Jones. As Albert Breer of SI.com writes, Zappe's preseason struggles and apparent misfit with Bill O'Brien's new offense ultimately led to the quarterback's placement on the practice squad.
For all their warts, Matt Patricia and Joe Judge actually helped Zappe become acclimated to the NFL by having him play in an offense that resembled his collegiate system from Western Kentucky. The rookie won both of his two starts last season, completing 70.7 percent of his passes for 781 yards, five touchdowns, and three interceptions. Jones, meanwhile, played to a 6-8 record while completing 65.2 percent of his passes for 14 touchdowns vs. 11 interceptions.
Zappe seemed prime to push Jones for the starting job in 2023. However, as Breer notes, O'Brien's new offense better leverages the starter's strengths, and that system doesn't necessarily fit Zappe's play style. The second-year QB proceeded to struggle during the preseason, and with a handful of roster-worthy players eligible for IR, the Patriots succeeded in sneaking him through waivers and signing him to the taxi squad (the team took a similar path with UDFA Malik Cunningham, who impressed during the preseason at both quarterback and wide receiver).
New England's recent waiver wire claim of Corral doesn't necessarily mean that Zappe has been demoted to QB3, however. Doug Kyed of the Boston Herald believes Zappe will be the QB2 (via practice squad elevation) to begin the season. The incumbent backup already has a head start on understanding the offense (even if it doesn't fit his strengths), and the organization would only had around two weeks to catch their newcomer up to speed. Both Zappe and Corral will likely battle it out in practice to determine who'd be the replacement in the event of a Jones injury.
Follow @PFRumors