The Panthers had expressed interest in bringing Matt Corral back via a practice squad invite, but they took a risk by waiving the former third-round pick. The Patriots will prevent a quick Carolina-Corral reunion from taking place.
New England put in a successful waiver claim for Corral on Thursday, Ian Rapoport of NFL.com tweets. Corral will join an interestingly constructed quarterback room. The Pats now have two QBs on their active roster — Corral and Mac Jones — and two more on their practice squad (Bailey Zappe, Malik Cunningham).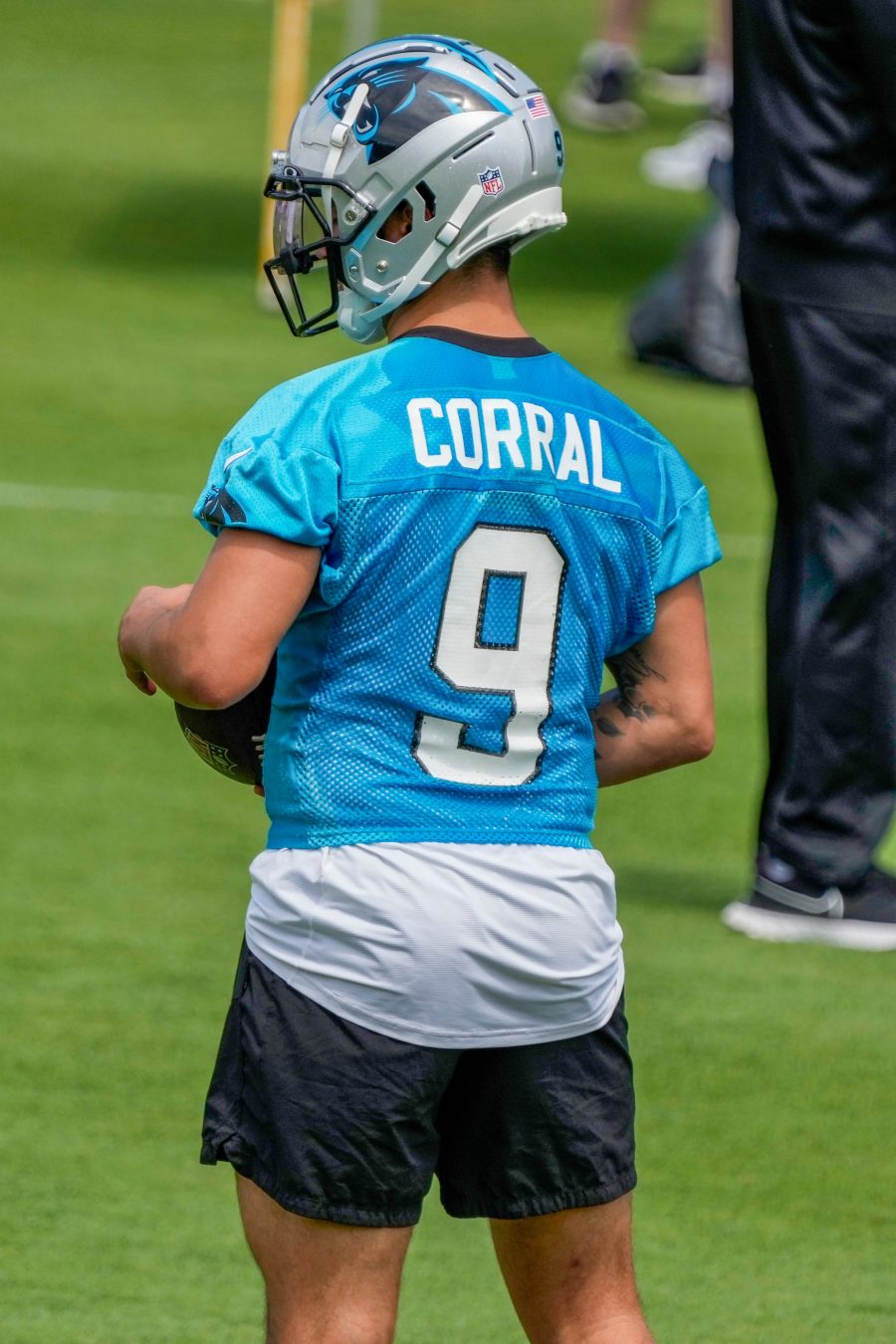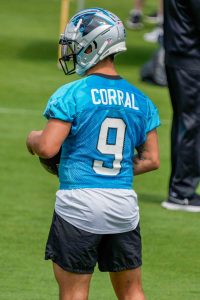 Although the Pats had been connected to wanting a veteran — perhaps Colt McCoy — to be Jones' backup, Corral is now in that position. Considering Corral missed all of his rookie season and was viewed as a developmental player after last year's draft, the Ole Miss product might not be New England's true QB2 in Week 1. But the Pats thought enough of him to use a roster spot via this claim.
Corral spent all of last season on Carolina's IR, suffering a Lisfranc injury during the preseason. He underwent surgery, but upon recovering, the Panthers had revamped their QB room. Carolina gave up plenty of assets to move from No. 9 to No. 1, via the Bears, for Bryce Young. The team gave Andy Dalton a two-year deal, featuring the largest QB2 guarantee this offseason ($8MM), to mentor the young prospect. Frank Reich spoke highly of Corral's development, as he aimed to keep him on the taxi squad, but the second-year passer will pack his bags for Foxborough.
The Patriots were the team that allowed the Panthers to move up for Corral in last year's third round, collecting an additional third-rounder (in 2023) to give up 2022's No. 94 overall pick. The Carolina selection became No. 76 this year, and the Patriots took promising defender Marte Mapu. Corral also suffered his foot injury during a preseason game at Gillette Stadium last August.
Corral was the last of the third-round QBs chosen last year. He, Desmond Ridder and Malik Willis generated buzz about going much higher than they did, but the draft hit a signal-caller lull after Kenny Pickett went off the board at No. 20. Corral was developing behind Baker Mayfield and Sam Darnold when he went down. With P.J. Walker also on the Browns' practice squad, all four of the Panthers' QBs from last season are now elsewhere.
New England now has two QBs from the 2022 draft in the mix, though Zappe's stock has fallen a bit since he generated buzz about competing with Jones. While Corral's 2021 stats did not measure up to Zappe's record-setting Western Kentucky numbers, he excelled in the SEC. He averaged 10.2 yards per attempt in 2020, targeting the likes of Elijah Moore and Jonathan Mingo, and posted a 20-5 TD-INT ratio in 2021. Three years remain on the 24-year-old passer's rookie contract; he is due an $870K base salary this season.
Follow @PFRumors