The Commanders' roster moves did not receive too much attention this offseason. Dan Snyder's prolonged exit overshadowed his former team's football matters. The Snyder-to-Josh Harris transfer represents the most important storyline involving this franchise this century. Without the historically unpopular owner, the once-respected organization can begin to pick up the pieces.
As the team does so, an interesting blueprint has formed. No head coach's seat should be considered hotter than Ron Rivera's, and longtime HC candidate Eric Bieniemy is now in place as the team's play-caller. The unusual circumstances surrounding Bieniemy's arrival aside, the Commanders have operated curiously — and intently — at quarterback. Rivera's job security will be tied to a fifth-round quarterback — Sam Howell — the team has backed since his Week 18 debut.
Extensions and restructures:
The Commanders' most expensive roster maneuver came before free agency, and it became a seminal development for the defensive tackle market. Payne's extension laid the groundwork for the new second tier of D-tackle contracts that bridge the gap between Aaron Donald and the field. This agreement came to pass after Payne delivered a strong contract year, starring alongside Jonathan Allen to help a Commanders team still without the full services of Chase Young. After Payne's 11.5-sack season — which more than doubled his previous single-slate best — Washington unholstered the franchise tag.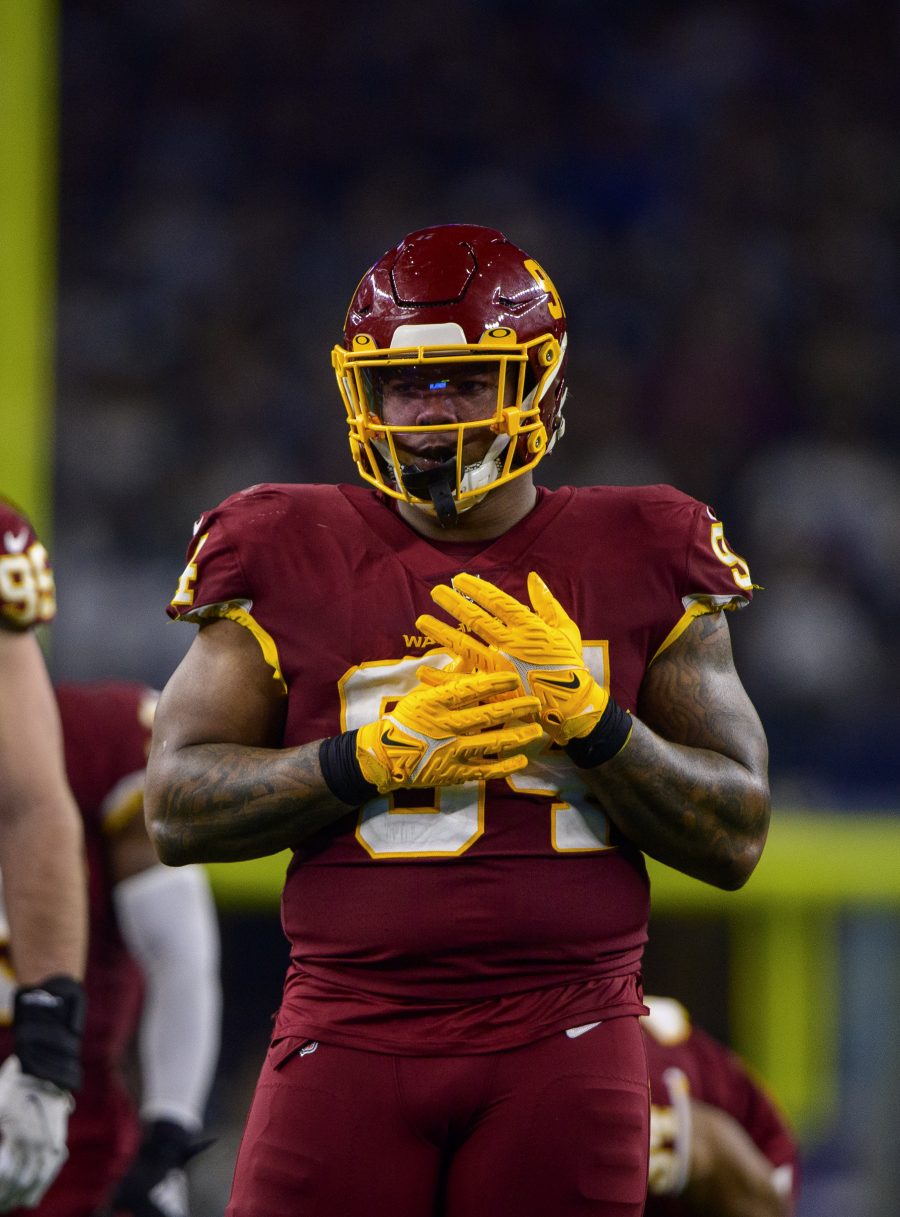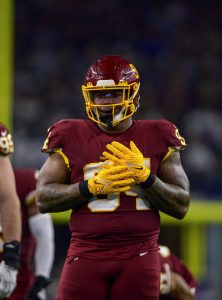 Payne and Terry McLaurin loomed as 2022 extension candidates, but the Commanders took care of their top receiver and drafted a potential Payne replacement (fellow Alabama alum Phidarian Mathis) in the second round. But Mathis went down four plays into his rookie season, which turned into a breakthrough year for Payne.
The Commanders expressed a greater interest in extending Payne after his contract-year showing, and his deal at the time became the highest non-Donald AAV at the position. Payne's pact provided a baseline for Dexter Lawrence, Jeffery Simmons and Quinnen Williams' second contracts — each of which ending between $22.5MM and $24MM per year — and has given the Chiefs a Chris Jones price range. The veteran All-Pro, however, has viewed that level as beneath him, holding out for Donald-level dough.
Payne's deal gives the Commanders two D-tackle AAVs of at least $18MM. The Giants match this and are doing so with Daniel Jones extended. Washington getting off Carson Wentz's contract, moving to Howell, will allow for a higher volume of payments elsewhere on the roster. With Payne and Allen extended, it sets the stage for an interesting decision at defensive end — where Young and Montez Sweat are going into contract years.
Free agency additions:
Six teams used the franchise tag this year. The Commanders were the only one to hammer out an extension before free agency. Doing so took Payne's tag price out of the equation and dropped the sixth-year defender's 2023 cap hit by nearly $10MM. This, along with some notable cuts, gave Washington some cash to spend. The team primarily targeted middling offensive linemen, though Brissett secured a pay increase after a better-than-expected Cleveland campaign.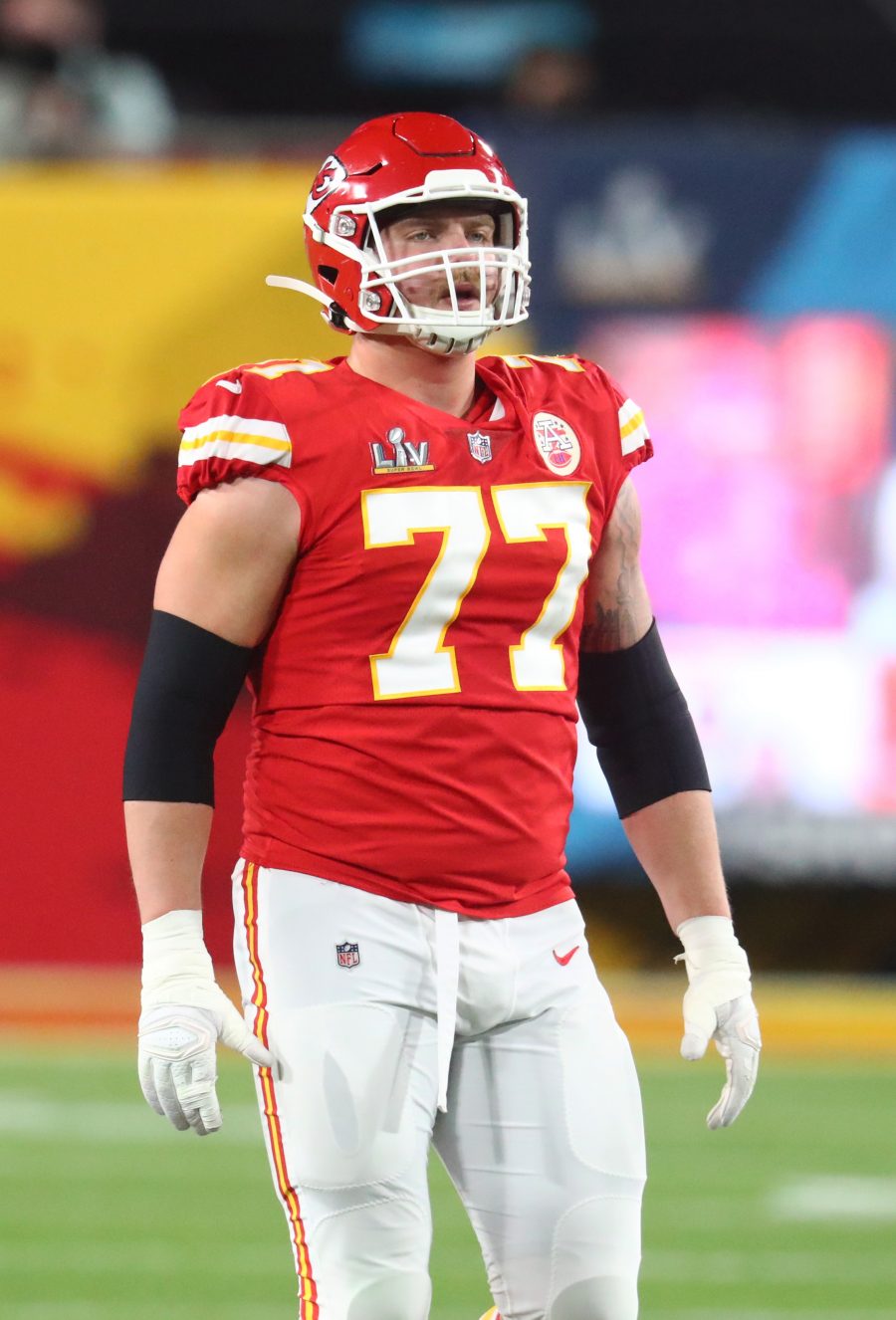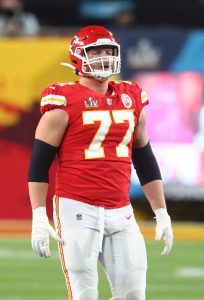 Wylie, 29, enhanced his value considerably in 2022. While a Chiefs regular, Wylie did not earn much — by NFL standards, at least — during his five seasons in Kansas City. The Chiefs re-signed him on a one-year, $2.54MM deal during the 2022 offseason. Despite the low-end contract, Kansas City stashed Wylie — a former guard — at right tackle. This became an important transition for the former UDFA.
A Chiefs 2021 O-line makeover — after a disastrous blocking effort in Super Bowl LV — produced answers at the four other O-line spots. But the AFC powerhouse skimped at right tackle. (Wylie started 11 games for the Super Bowl LIV-winning Chiefs team but missed those playoffs due to injury.) The only Chiefs Super Bowl LV O-line starter who remained a first-stringer in the aftermath, Wylie held a part-time role in 2021 and lined up with the first-stringers in every game for the Super Bowl LVII-winning team.
Pro Football Focus barely ranked Wylie inside the top 60 among tackles last season, and the Chiefs paid up — via a four-year, $80MM Jawaan Taylor deal — to replace him. But this year's right tackle market boomed. Mike McGlinchey secured a $17.5MM-per-year contract (and a whopping $52.5MM in practical guarantees), while Kaleb McGary fetched $11.5MM per year to stay with the Falcons. Wylie settled in at a lower rate, but given his pre-2023 earnings, this contract is a game-changer for the Eastern Michigan alum. Wylie's five-season Chiefs run overlapped entirely with Bieniemy's OC tenure.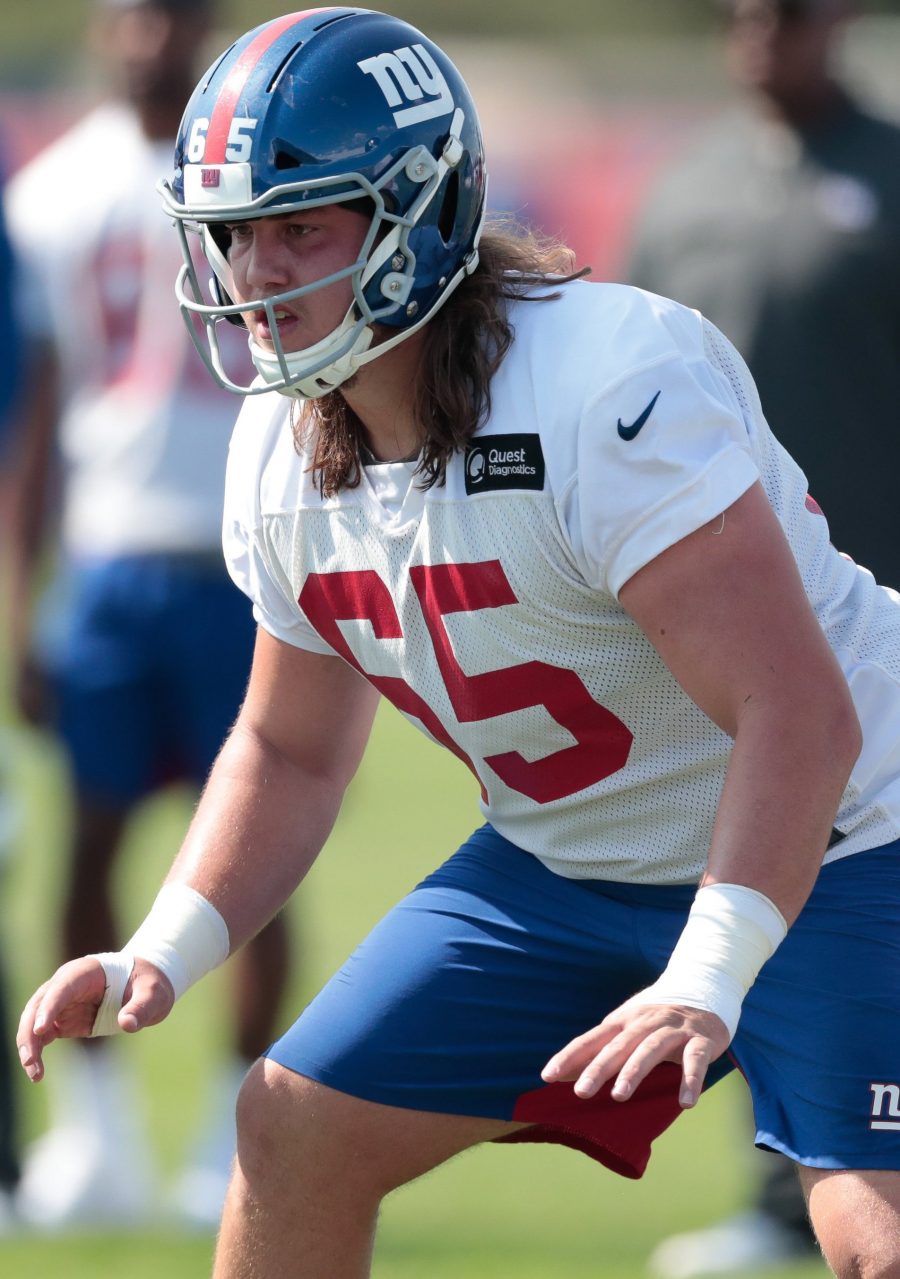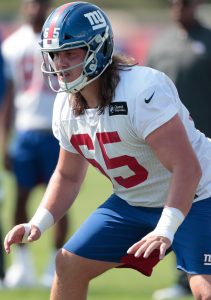 Washington paid market value for Gates, who was among five centers to score a deal worth between $4MM and $6MM per year in March. Gates' career paused after a severe leg injury during a September 2021 game in Washington. The Giants had given him an extension to be their center, but New York's revolving door post-Weston Richburg at the position kept spinning once Gates went down. Gates, 27, made it back for a midseason activation last year, helping the Giants to a surprising playoff berth. The former UDFA finished the season in a platoon setup at left guard, but he is returning to the pivot in Washington, potentially manning the job as third-round pick Ricky Stromberg develops.
It is fair to wonder if the Commanders are taking too big a risk by fielding an O-line full of modest investments. This group still features Charles Leno, a Bears castoff going into his age-32 season, at left tackle. Sam Cosmi has shifted from tackle to guard; this will be the former second-rounder's first season as a full-time starter. Washington held a position battle for the left guard spot, with 2020 fourth-round pick Saahdiq Charles (eight starts in three seasons) expected to open the season as the starter. Howell looks to be stepping in behind an average-at-best unit.
The Commanders gave Barton a "prove it" deal. Seattle's Bobby Wagner Seahawks replacement alongside Jordyn Brooks, Barton will replace Cole Holcomb in Washington. The Steelers brought in Holcomb in free agency. This will only be Barton's second season as a starter; PFF assessed his first modestly, ranking the former third-round pick just inside the top 60 at the position. Statistically, Barton delivered a career year — 136 tackles, six passes defensed, two sacks and two INTs — and Jack Del Rio will attempt to plug him in at a position that has caused some issues for the team in recent years.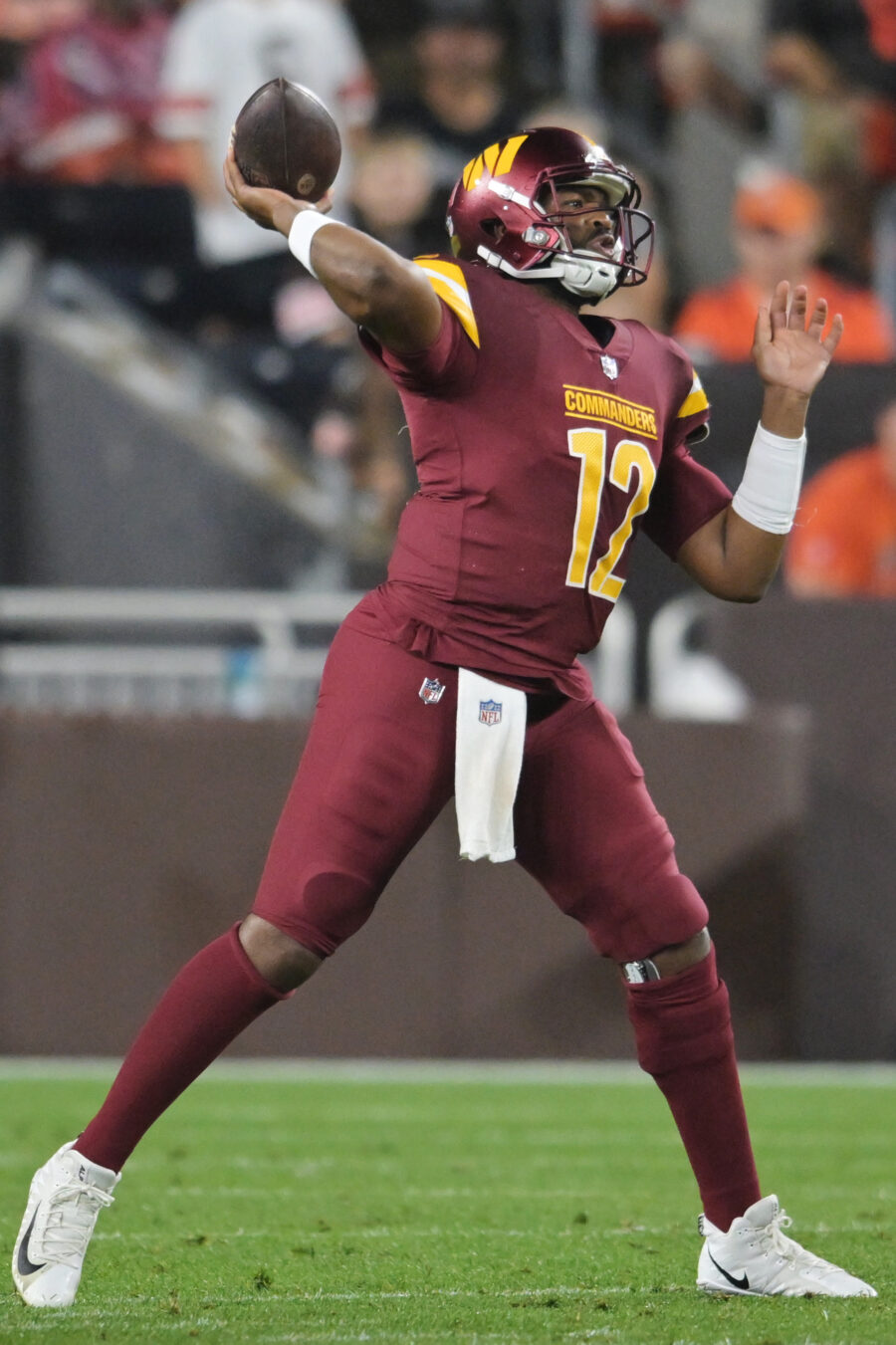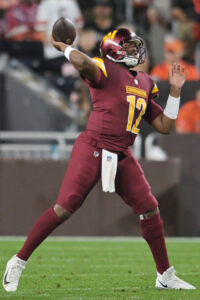 While Howell received tremendous votes of confidence despite a fifth-round pedigree and a one-game rookie year, the Commanders added Brissett as insurance. Brissett, 30, has made a career out of this, stepping in on short notice twice for Andrew Luck and then backing up Tua Tagovailoa before becoming the Browns' Deshaun Watson stopgap. After struggling for the Dolphins, Brissett performed admirably in his Browns one-off.
Cleveland went just 4-7 during Brissett's starter run, but QBR placed the journeyman eighth. Brissett completed a career-high 64% of his passes (at 7.1 yards per attempt, also a career-best mark during a season in which he operated as his team's primary starter), keeping the Browns in most of their games. Among backup options this year, only Andy Dalton received more guaranteed money ($8MM). The former Patriots third-round pick has made 48 career starts, providing a backstop if Howell does not deliver on this offseason promise.
Re-signings:
Notable losses:
Wentz's staggering descent has reached the point he looks unlikely to be on a team ahead of what would be his age-30 season. The former No. 2 overall pick has been working out in preparation of playing an eighth season, but no team has provided an opportunity (or Wentz has not accepted one). The 2017 would-be MVP has been jettisoned in three straight offseasons, with each exit more ignominious than the last. Wentz played four seasons on a $32MM-per-year contract and has pocketed more than $128MM in his career. Said career would still go down as disappointing if a notable second act does not commence.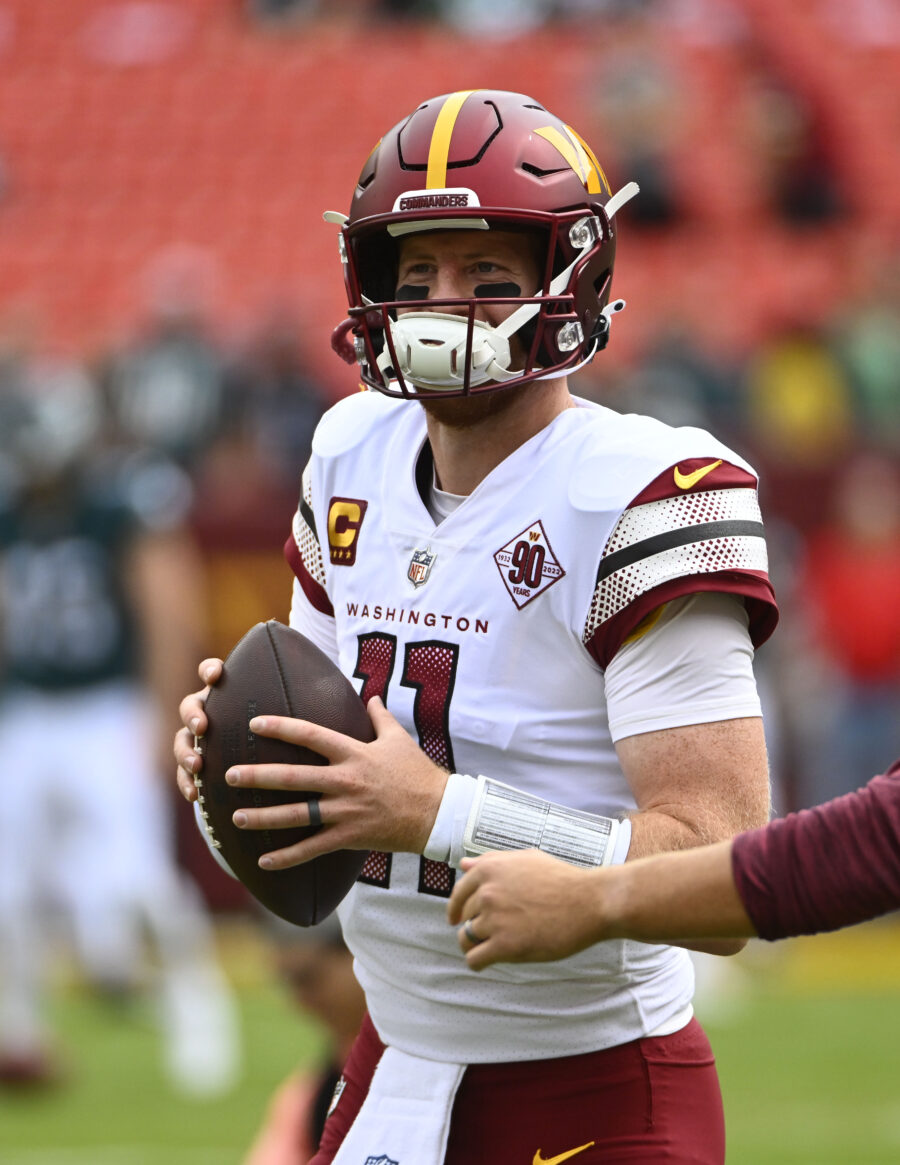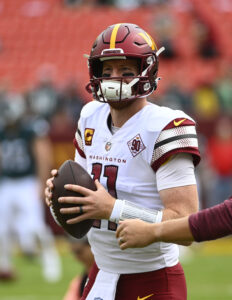 The Commanders parting with two third-round picks for Wentz, taking on his contract after Jim Irsay was driving the bus over his 2021 starter, was surprising. But Washington's efforts to trade for Russell Wilson, Aaron Rodgers or Derek Carr (and a potential inquiry into Andrew Luck's status) failed. Wentz being the consolation prize helped illuminate this franchise's standing within the league. Predictably, the Wentz-Washington fit proved poor. A thumb injury limited Wentz to seven starts with Washington, which kept him on the bench as Heinicke provided a spark after Wentz had the team at 1-4.
Rivera turned back to the more talented quarterback in Week 17, but Wentz's three-interception game sank the Commanders in a make-or-break game against the Browns. Due to the Eagles-constructed contract being traded twice, the Wentz cut did not leave the Commanders with any dead money. The $26MM in cap savings financed the Payne franchise tag.
The Falcons gave Heinicke a two-year, $14MM contract ($6.32MM guaranteed) to back up another 2022 mid-round-pick-turned-starter (Desmond Ridder). Washington had tried to keep Heinicke on the bench, signing Ryan Fitzpatrick in 2021 and then trading for Wentz. But the former Rivera Panthers charge kept finding his way into the lineup. Fitzpatrick's 16-play Washington career led to 15 Heinicke starts in 2021, while the 2022 Commanders' best work came with Heinicke at the controls. Heinicke, 30, improved his passer rating, yards per attempt and QBR figures last season, and Washington fans will always have his stunning wild-card duel with Tom Brady. The Old Dominion alum used his Washington stay to carve out a place as a decent NFL backup, a path that could lead to a few more years in the league.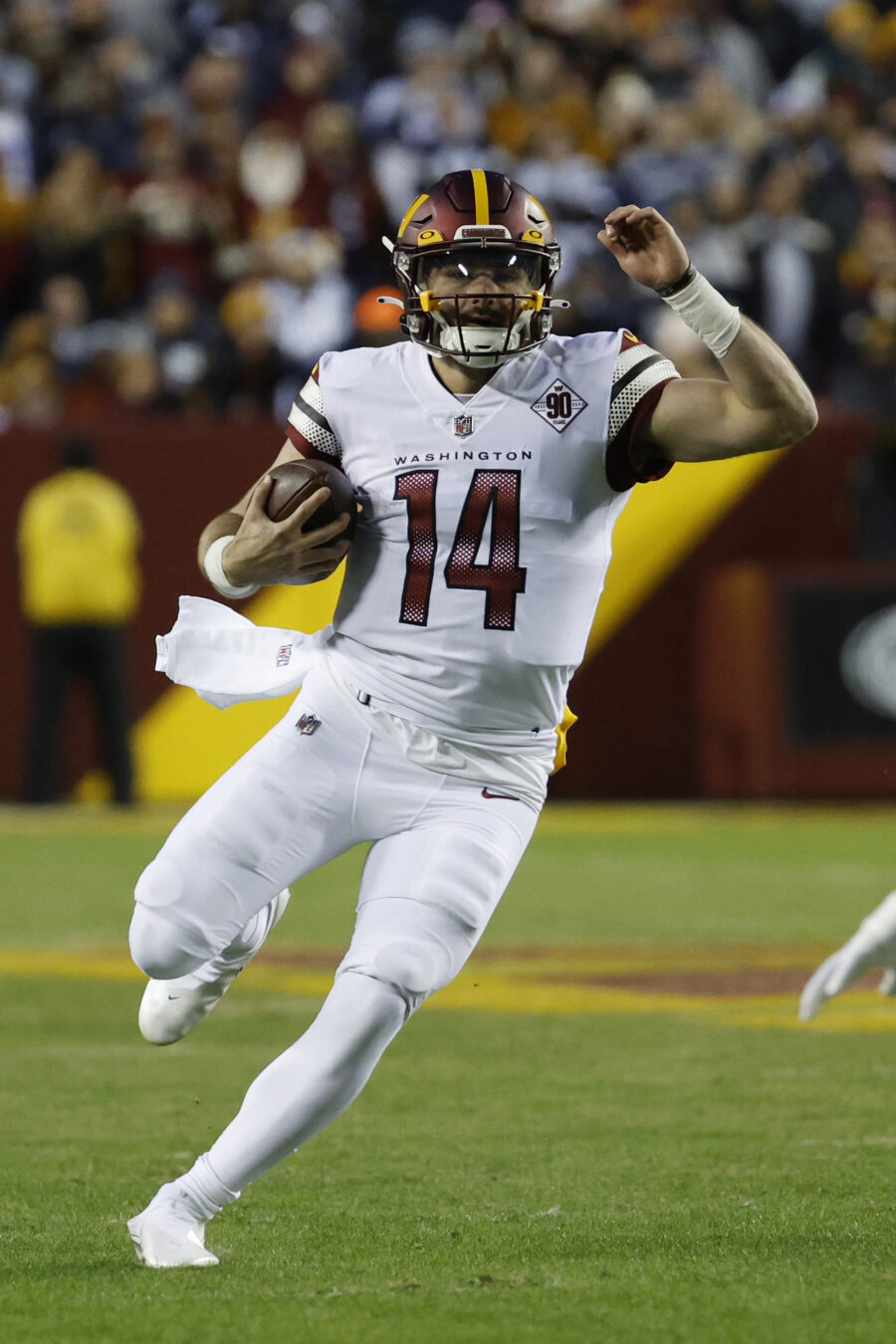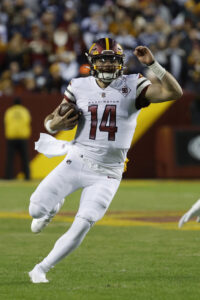 The team did not make any secret of its Howell plans, letting it be known in January he had the inside track to start. Few quarterbacks have parlayed a meaningless season finale into a better opportunity. (Patrick Mahomes and Rob Johnson come to mind, but few others). But the Commanders placed a second-round grade on Howell, who fell from a player on the first-round radar to the top of the fifth. North Carolina losing most of Howell's established weapons from 2020 to 2021 harmed the QB's stock. It is safe to say he has rebounded in Washington.
Rivera's instability makes the Howell call one of the bolder moves in recent memory, and it represents a swerve from the Commanders' 2022 plans. Calling on just about every quarterback available or potentially available, the Commanders showed desperation — to the point they acquired Wentz without any contractual adjustment — last year. This pattern surely would have seen the Commanders place a call to Lamar Jackson, had the Ravens standout been tagged a year prior. Instead, the team joined the rest of the league in passing on a negotiation with the then-franchise-tagged superstar.
This fascinating pivot to a low-cost option offers high-risk, high-reward potential for the Commanders' coaching staff. Washington does have a history of coaxing quality work from mid- or late-round passers. Even under Snyder, Kirk Cousins bailed the team out — to a degree, at least — of the mess the Robert Griffin III trade-up caused. Howell propping up Rivera (22-27-1 in Washington) would mark a similar save.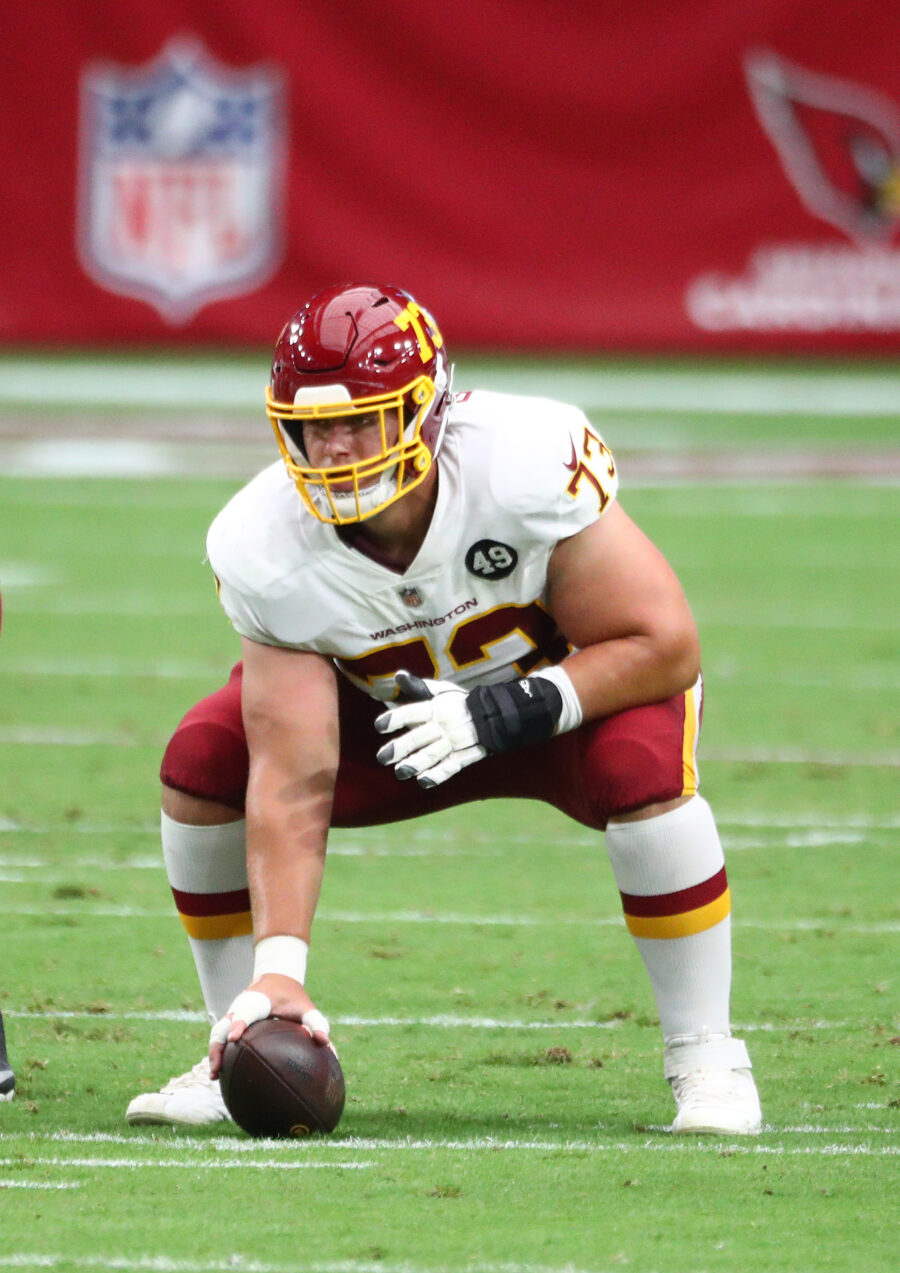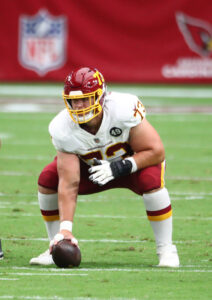 Injuries altered Roullier's trajectory as Washington's center. Given a four-year, $40.5MM extension late in Rivera's first year, Roullier blocked for a brigade of QBs. Solid rookie-contract play earned Roullier that contract, but a fibula fracture and an MCL tear respectively shut him down in 2021 and '22. The Wyoming alum had only missed two games in the three prior seasons, playing alongside Brandon Scherff and Trent Williams for part of that period. Roullier was believed to be interested in continuing his career, working out for the Cardinals this summer. But he instead decided to walk away after six seasons.
Norwell chose to reunite with Rivera in 2021, and the former All-Pro Panthers blocker worked as a Washington starter for two seasons. The 31-year-old guard only missed one game during his tenure in the nation's capital but was battling an injury this offseason. Norwell missed Howell's season-ending start due to a hip injury, but an elbow malady plagued the nine-year veteran this offseason. No team has signed Norwell, whose release created $4.38MM in Commanders cap space.
Injuries limited Schweitzer, but he found a new home — with the Jets — despite expressing interest in staying on a second Washington contract. Schweitzer, 30, played out his three-year deal last season. These exits will lead to four new primary starters taking their places on the Commanders' O-line.
Draft:
The Patriots' decision to trade the No. 14 overall pick to the Steelers produced considerable fallout. The Commanders played a part in the process that led to the Pats giving the Steelers fairly easy access to tackle Broderick Jones, a player the Jets were believed to covet at No. 15. Washington's angle centered on cornerbacks, and trade talks with New England fizzled because Green Bay taking Lukas Van Ness convinced the Commanders either Forbes or Christian Gonzalez would be on the board at No. 16. As it turned out, both corners remained available at 16.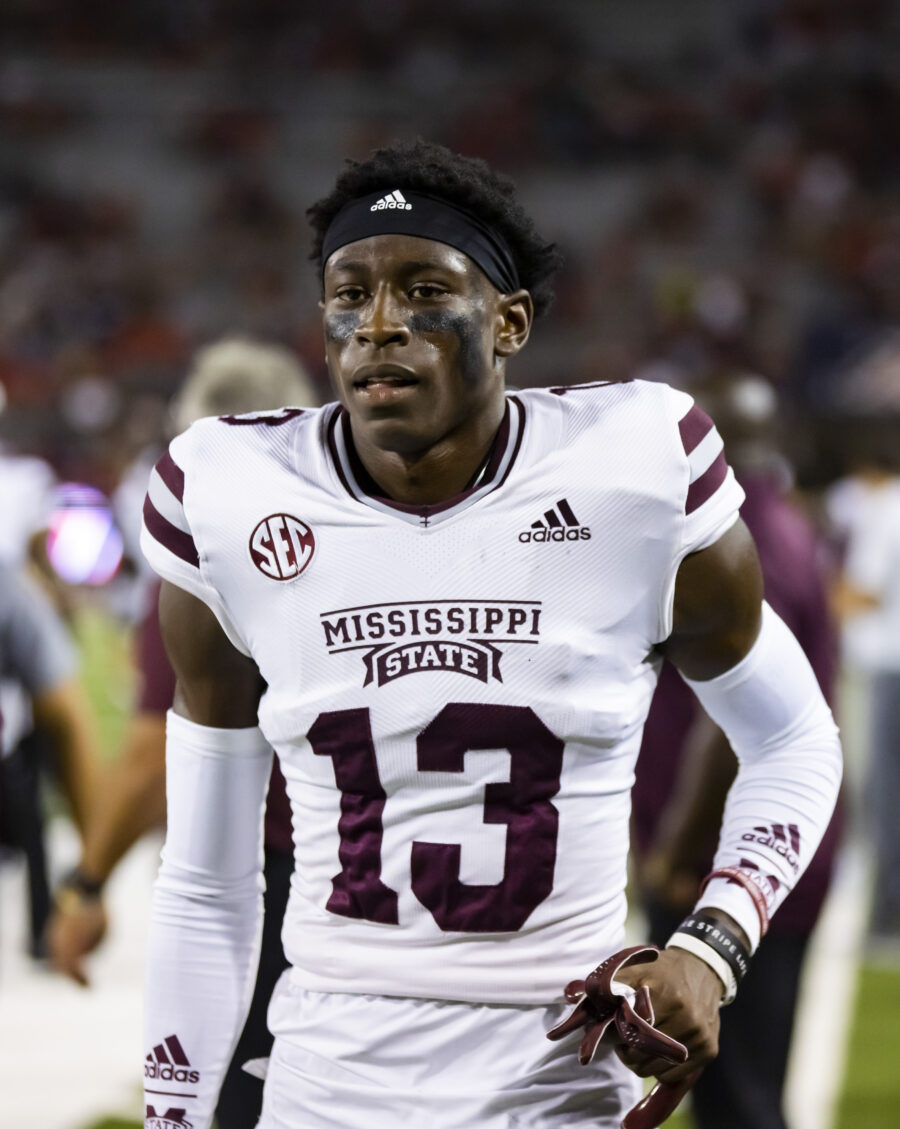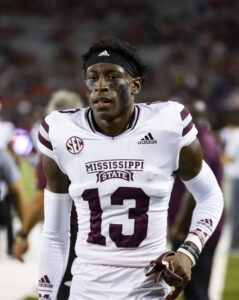 Forbes became the Commanders' preference. The Mississippi State product brought size concerns for teams to evaluate, weighing just 166 pounds coming into the NFL. But his playmaking ability was enough to satisfy the Commanders. Forbes returned six interceptions for touchdowns while at Mississippi State, reaching that historic total in just three seasons. He finished his Bulldogs career with 14 INTs and 390 return yards, twice returning three picks for scores in a season (2020, 2022). ESPN's Scouts Inc. and NFL.com's Daniel Jeremiah gave Gonzalez a higher rating, each placing the Oregon prospect in the top 11. Jeremiah ranked Forbes 34th overall. These corners' careers will certainly be measured against each other.
As Forbes prepares to start, Martin is ticketed to begin the season as a backup. The former Devon Witherspoon college teammate did notch an interception during an up-and-down preseason, however. Martin brings a versatile skillset that allowed him to excel at safety and as a nickel corner, a profile similar to Lions second-rounder Brian Branch, at Illinois. Martin dropped a 44-inch vertical leap at the Combine and also ranked above the 98th percentile in the broad jump. It will be interesting to see how the Commanders utilize this tools-heavy prospect. The team is set to roll out Kendall Fuller and Benjamin St-Juste at corner and Kamren Curl and Darrick Forrest at safety.
The Commanders met with Hendon Hooker and were connected to potentially using a Day 2 pick on a quarterback, but the Wentz trade left them without their own third-round pick. Well after Hooker went to Detroit near the top of Round 3, Stromberg arrived as a compensatory selection. Going into Week 1, Cosmi is the only former Day 1 or Day 2 draftee on Washington's O-line. This unusually low number should be expected to expand to two at some point. Stromberg has worked at both center and guard during the leadup to the season; he sits as the top interior backup. Stromberg earned third- and first-team All-SEC acclaim during his final two seasons at Arkansas.
Other:
This franchise journeyed to five Super Bowls from 1972-1991 and won three. It produced three MVPs in that span. Washington's 1983 edition held the single-season scoring record for 15 years, and the 1991 Super Bowl-winning outfit is one of the best teams in NFL history. Although the team trended down during the 1990s, the Snyder era introduced a clear line of demarcation, sinking the franchise to new depths.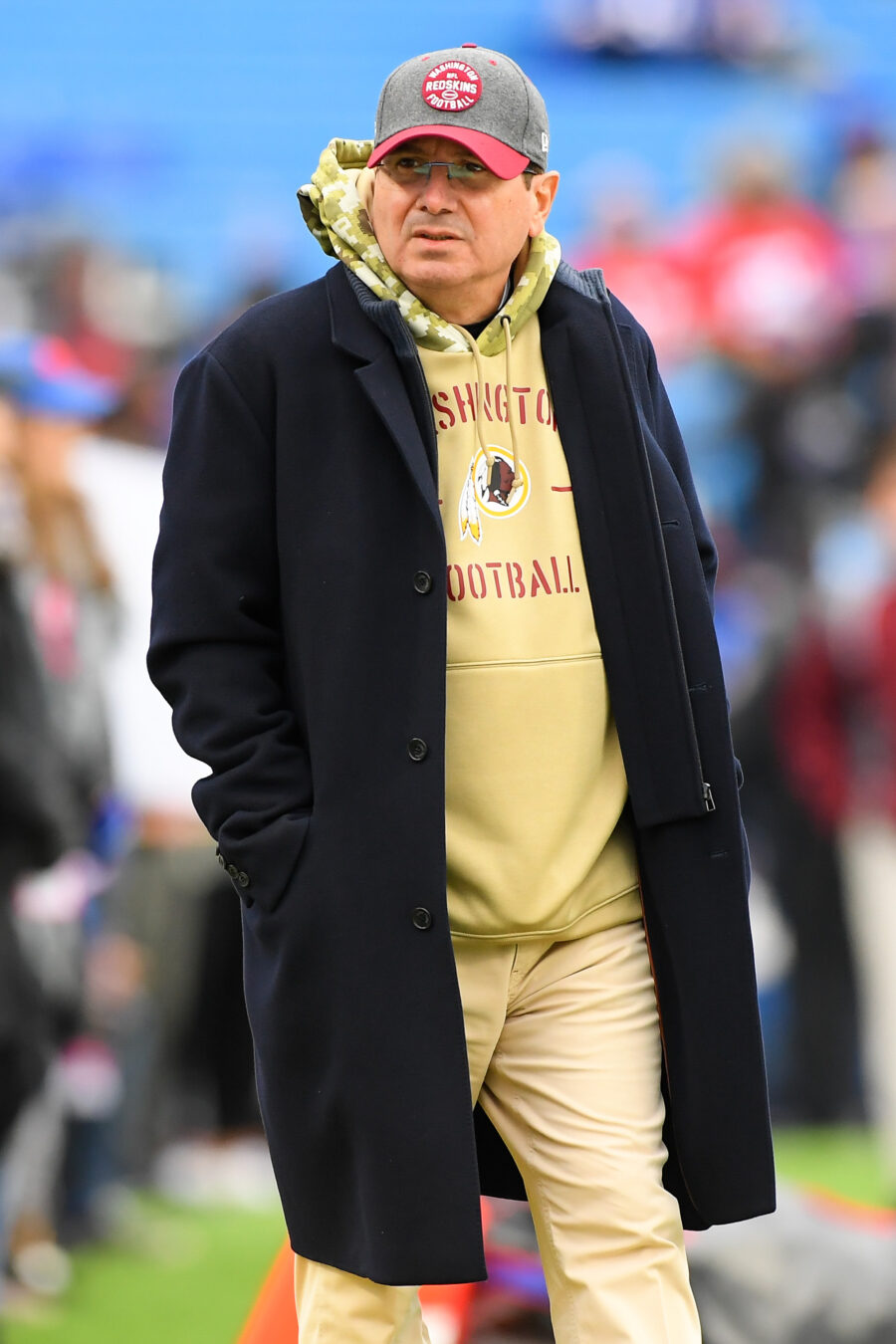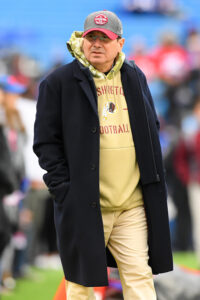 Washington has only two 10-win seasons this century and has not made the playoffs in consecutive years. As RG3 faded after an ACL tear and Cousins departed for Minnesota after contentious negotiations with then-president Bruce Allen, Washington proceeded to embark on a historically rare stretch. Howell will make seven Week 1 starting QBs in seven seasons. Though, off-field distractions dwarfed the team's near-annual quarterback concerns.
The subject of two NFL investigations in three years and hovering at the center of a House Oversight Committee probe, Snyder had weathered storms in the past. But the embattled owner saw a fall 2022 report, one that indicated he had hired investigators to gather dirt on select owners and Roger Goodell, provide a tipping point. The owner who said he would never sell the team was eventually forced to do so. The Congressional report and Mary Jo White's subsequent offering delivered damning indictments of the culture the Snyder era brought — from financial impropriety to sexual misconduct to playing a key part in the Allen-Jon Gruden emails being leaked, which led to the latter's Raiders ouster — and Harris being approved as the team's new owner in July doubled as a banner day for the NFC East franchise.
Snyder still collected an American sports-record $6.05 billion for the team he bought for barely $800MM in 1999. While the two NFL investigations — the second one producing a report released on the same day Harris' purchase was ratified, a surefire effort to bury the latest round of Snyder findings — led to Snyder being fined a combined $70MM, the 24-year owner was given a historic parting gift to leave the league without further conflict.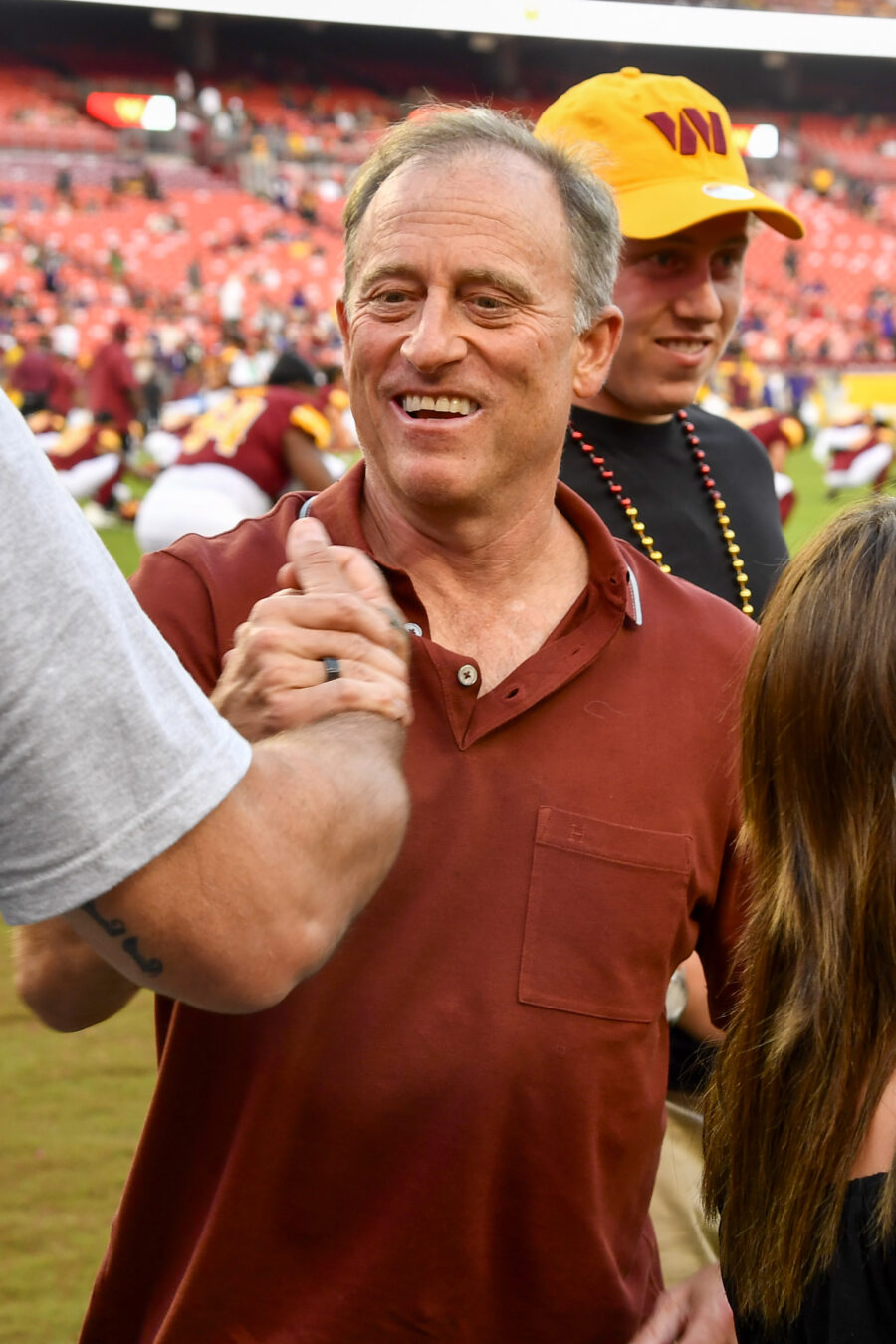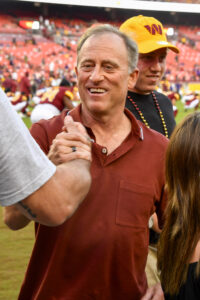 Longtime Snyder adversary Jeff Bezos did not end up submitting a bid, and after the Amazon founder (who has been linked to a potential future Seahawks purchase) sat out these proceedings, Harris zoomed to the forefront. Owner of the 76ers, Devils and Premier League club Crystal Palace, Harris brought in a large investment group. Harris, 58, finished second to Rob Walton in the Broncos sweepstakes last year and needed to pay nearly $1.5 billion more for the Commanders. With Harris and Walton many levels apart in net worth, a 17-person investment group — one including Magic Johnson and real estate billionaire Mitchell Rales — became necessary. Rumblings of the NFL only approving Harris' complex bid because of a desire to oust Snyder surfaced, but regardless of how this process ended here, Harris is in his second month in charge.
A new owner being in place figures to move Rivera closer to the cliff's edge, and the team hired a longtime HC candidate to replace Turner. Creative differences with Rivera did in Turner, whose admittedly QB-limited offenses did not rank inside the top 20 in points or yards from 2020-22. Rivera and GM Martin Mayhew were believed to want an even more run-oriented attack, which will be difficult to accomplish considering the Commanders logged the fourth-most rushing attempts last season. But Bieniemy became the organizational preference, leaving a prime situation for a potentially rocky one.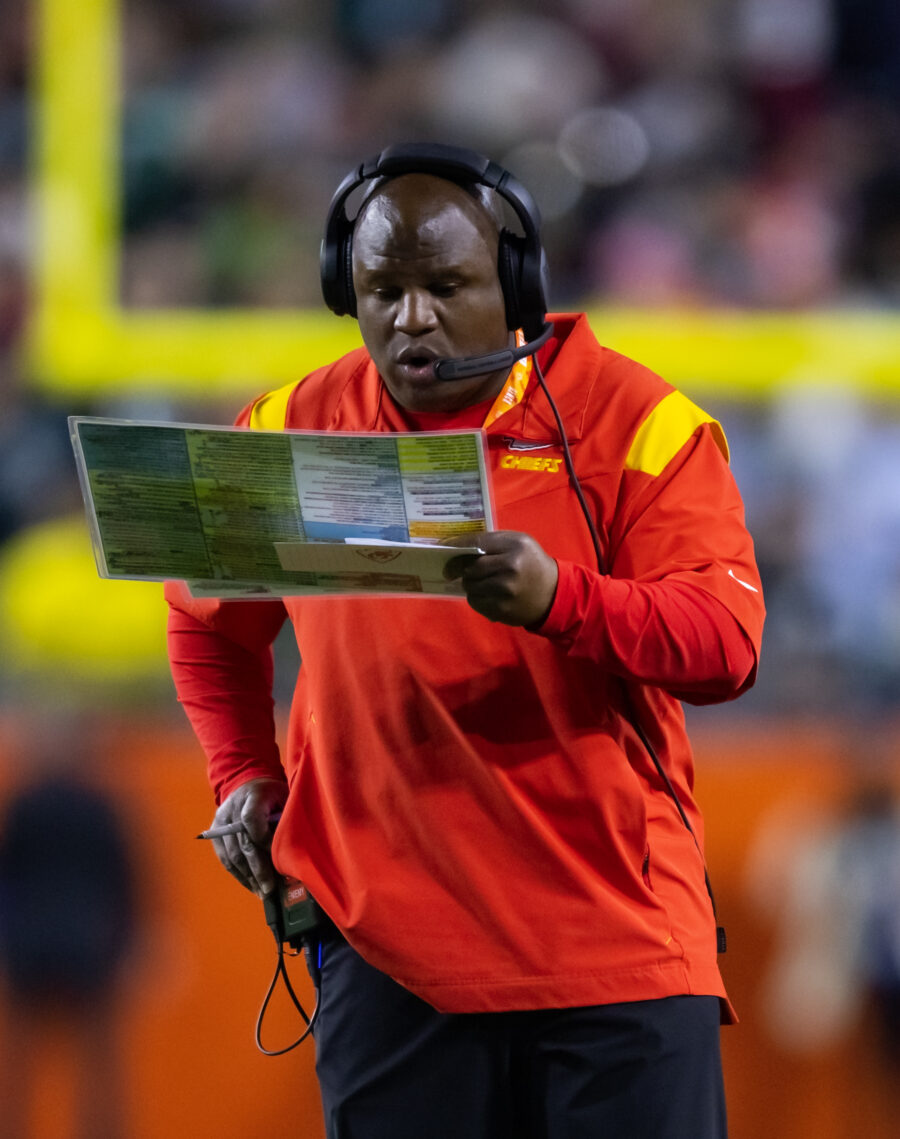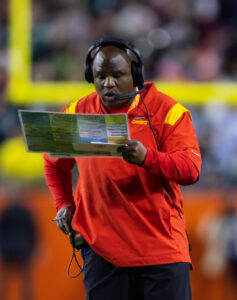 During his time as the Chiefs' OC, Bieniemy interviewed for 16 head coaching jobs. His failure to land one became a lightning rod, and while legitimate reasons may exist for the longtime Andy Reid lieutenant being stuck on the coordinator tier, his status as a Black coach with an offensive background served as the sticking point for many.
Bieniemy not landing an HC job amid one of the greatest five-year runs in QB history — this will be the Chiefs' first year of the Patrick Mahomes starter era without Bieniemy as Reid's chief aide — was conspicuous, but Reid's play-calling role served as a barrier for his five-year OC. Moving from the Chiefs' luxurious setup to a team trying out Howell will bring significant risk for Bieniemy, whom Matt Nagy has replaced in Kansas City. But the former NFL running back was effectively stuck; only one team (the Colts) interviewed him for its HC job this year.
A 10-year Reid assistant, Bieniemy received OC interest from the Ravens as well. But he only interviewed with Washington. This will be Bieniemy's first run as a regular NFL play-caller, and while it would be interesting to see if he became a candidate to replace Rivera, new ownership may decide to start with a new staff in 2024 if this Howell experiment falters. Bieniemy, 54, did not stand in the way of Rivera's plan to install Howell as the starter rather than chase another veteran or plan a trade-up maneuver. As such, Howell looms as a central figure in Bieniemy's coaching career.
Following Payne's March re-up, the Commanders' front office shut down business on the extension front. The ownership transfer delayed matters, with Rivera indicating the tricky dynamic that existed for big-picture contract calls as Snyder headed out the door. This paused movement toward a Sweat extension, though Washington is still eyeing a new deal for the 2019 first-rounder. Complicating matters for the Commanders' most consistent edge rusher in recent years: Young's status.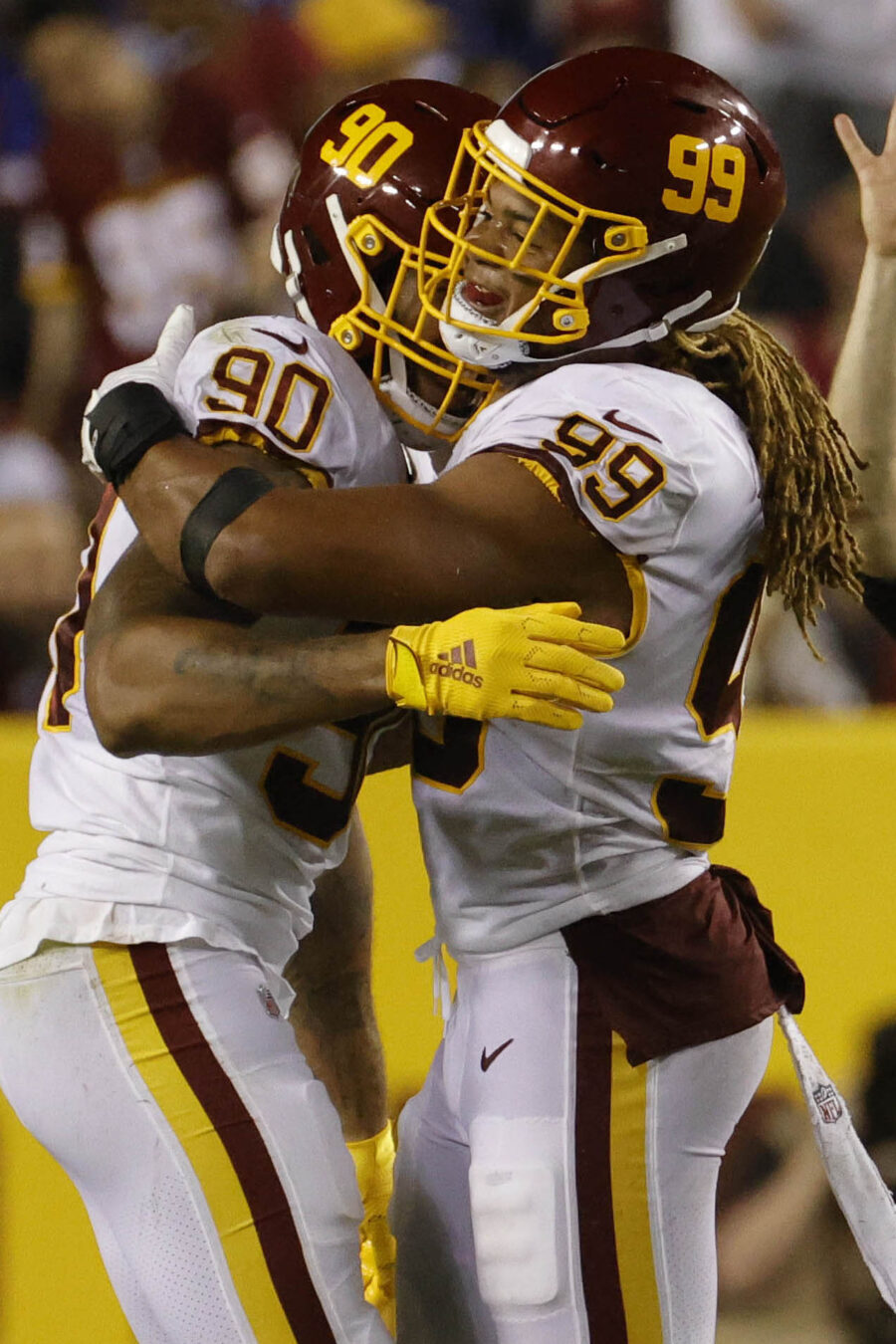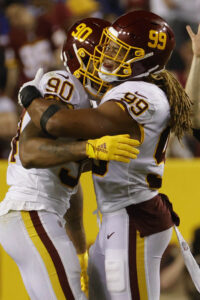 Young tearing an ACL and patellar tendon in November 2021 stalled his career. The former Defensive Rookie of the Year missed 22 straight games because of the injury and returned in a limited role late last season. Young was amid an unproductive second season when he went down in 2021 as well, giving the Commanders a tough ask when it came to greenlighting a fully guaranteed $17.45MM for 2024.
This could set up a Sweat-or-Young scenario regarding an extension. Sweat has offered more consistency, via his 29 career sacks and seven career games missed (all in 2021), with Young's rookie-year showing offering a glimpse at a higher ceiling. But the former No. 2 overall pick is far removed from that 2020 NFL introduction. He will need to show the Commanders' new ownership he has recovered from that knee malady.
It should be expected at least one of Washington's D-ends will be back next year; the team will have the franchise tag at its disposal. But a Sweat extension opens the door to Young staying — provided he displays full health and shows the form from his rookie season — via the tag and at least one more year with the four-first-rounder D-line arrangement.
Top 10 cap charges for 2023:
Washington will redeploy an intriguing skill-position corps around Howell, with their Antonio Gibson–Brian Robinson tandem supplementing the McLaurin-Samuel-Jahan Dotson receiving crew. McLaurin's preseason turf toe injury injects some concern into this setup, but if the team's longtime WR1 is ready to go soon, the Commanders will see what they have in Howell. Though, their offensive line bears monitoring.
Del Rio's defense bounced back last season, finishing as a top-seven unit in points and yards allowed. Given the uncertainty on offense, the Commanders will likely need a similar effort this year. Their prized quartet of D-linemen being together again should strengthen Del Rio's unit. It seems improbable Rivera could survive a fourth straight .500-or-worse season, especially with new ownership in place. Howell's progress will undoubtedly determine if the former NFC champion HC can stave off a second firing at the hands of a new owner.
Follow @PFRumors