The Commanders have been expected to move on from Carson Wentz since his time as their starting quarterback came to an end. A team announcement on Monday confirmed that he has been released.
Wentz has bounced around the NFL since his Eagles tenure came to a close. The Commanders acquired him from the Colts last offseason in their latest attempt to secure a long-term solution under center. The structure of his contract (which was set to run through 2025, but had no guaranteed money after 2022) made this offseason an important milestone with respect to the one-year experiment with him as a starter.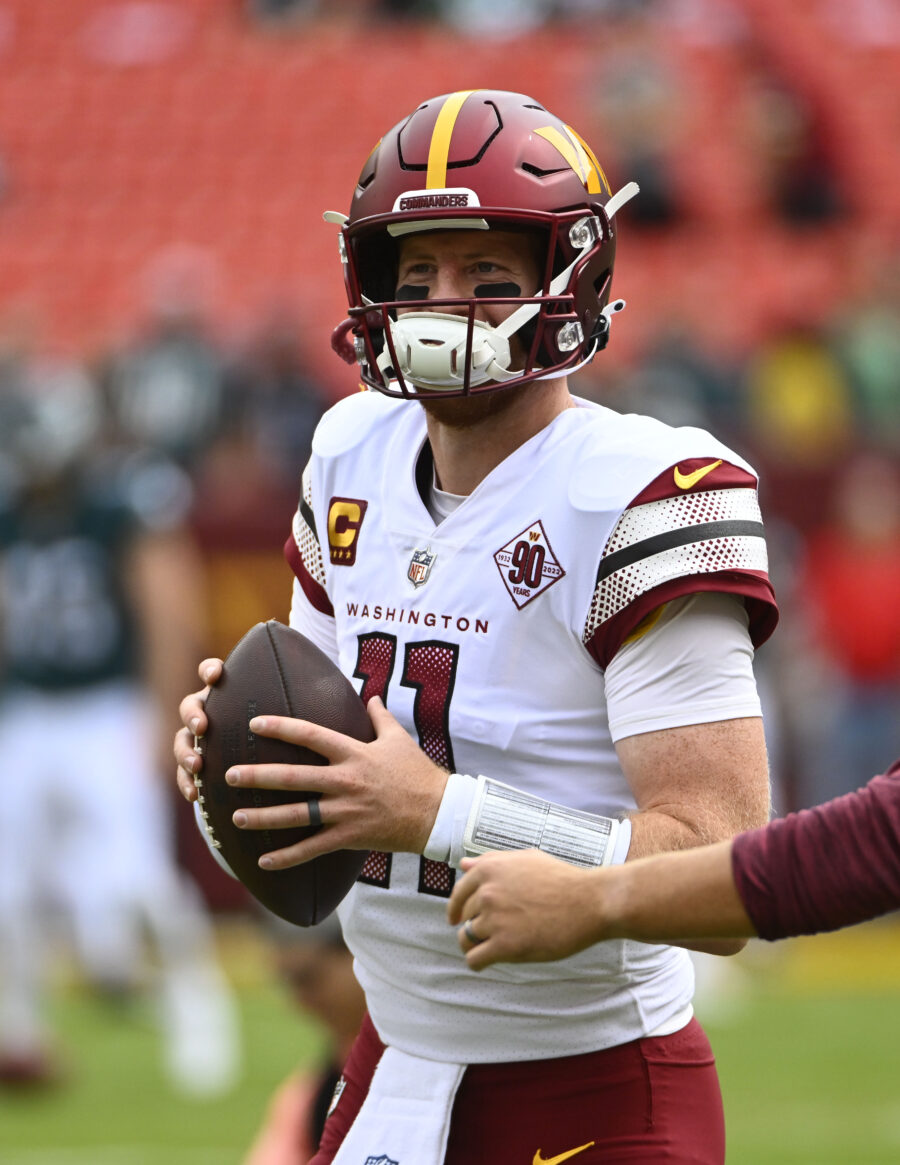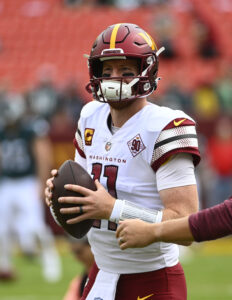 The 30-year-old held the No. 1 role to begin the season, one which carried notable expectation given the Commanders' willingness to part with multiple picks for him and take on his contract in full. His play early in the campaign drew criticism, but was not enough for head coach Ron Rivera to consider benching him. The team was nevertheless obligated to try other options at the position when Wentz suffered a broken thumb.
That paved the way for Taylor Heinicke to regain his starting role, one which he maintained even after Wentz was activated from IR. The QB pecking order did change once again, however, in Week 17 when Wentz got the nod to lead the team in their late-season playoff push. After both passers failed to deliver performances worthy of keeping their role in 2023, rookie Sam Howell was named the starter entering next season.
Once that decision became clear, it was a matter of time before the Commanders cut ties with Wentz. This move will give them roughly $26.2MM in cap savings, a figure which will not (at least to a great extent) be put towards a veteran replacement. Rivera has insisted that competition for Howell will be acquired at some point this offseason, but other priorities exist on the roster. Given the added flexibility from cutting Wentz, the Commanders now sit inside the top 10 in the league in cap space.
That could make it easier to retain defensive tackle Daron Payne, who is likely to receive the franchise tag this year. Increased funds will go a long way in a making a long-term deal possible, or to help in acquiring a less expensive starter along the defensive front. For Wentz, the timing of this release will give him a head start on free agency, as he searches for his best fit to rebuild his value, though that will likely not involve a starting position in 2023.
Follow @PFRumors