Nearing the end of his activation window, Carson Wentz has officially been brought back into the fold. The Commanders announced on Monday that the veteran quarterback has been activated from IR.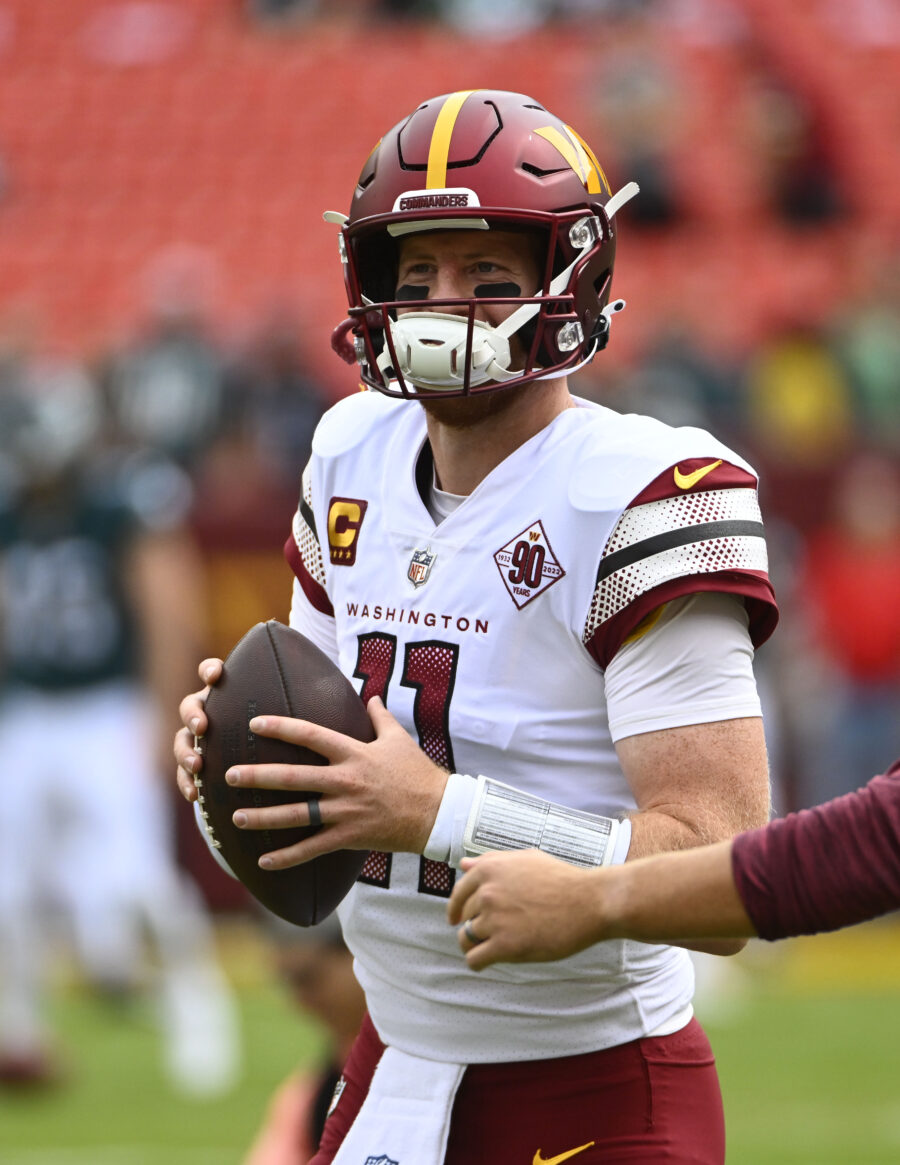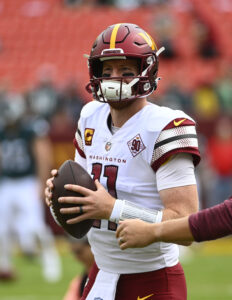 Washington had until Wednesday to do so, or else Wentz would have been ineligible to return this season. The news comes as little surprise given the timing of the Commanders' decision to designate him for return, but will do little with respect to the team's pecking order under center. Wentz will dress as the backup to Taylor Heinicke on Sunday against the Giants.
That falls in line with what head coach Ron Rivera indicated while Wentz was on IR due to a fractured finger. Heinicke has started each game for the Commanders since Week 7, a stretch in which the team has gone 5-1-1. The former UDFA has played at a similar level to last season, when he started 15 contests and drove Washington's pursuit of an upgrade at the position during the offseason.
That resulted in Wentz being traded for the second consecutive year, and renewed optimism from some that another change of scenery could allow him to resurrect his career. Instead, the 29-year-old put up largely underwhelming numbers in his six starts before suffering the injury. The former No. 2 overall pick has two years remaining on his contract, which the Commanders acquired in full as a result of their swap with the Colts. That deal will, in all likelihood, see Indianapolis receive a third-round pick in 2023 – rather than a second-rounder – given the time Wentz has missed with respect to the snap condition attached to the selection.
In a corresponding move, the Commanders have placed center Tyler Larsen on IR. During the team's first game against the Giants, he was carted off the field with a dislocated kneecap. That led to an expectation of a prolonged, if not season-ending, absence, so an IR stint is not surprising. Larsen will miss at least the next four weeks now, as the Commanders will search for another Chase Roullier replacement in the middle of their offensive line.
Follow @PFRumors