DECEMBER 12: With Beckham's visits now complete, all three teams which hosted him are "in a holding pattern," as detailed by NFL Network's Ian Rapoport. He adds that nothing is imminent, and no details from a financial standpoint have been discussed — something which comes as little surprise at this point, given the widespread belief that the veteran will not suit up until the 2022 postseason at the earliest. Still, the Cowboys, Giants and Bills are "confident" in Beckham's ACL recovery, so a deal is not out of the question.
DECEMBER 9: The Cowboys have gone from the Odell Beckham Jr. frontrunners to outright skeptics about his potential 2022 contributions. While this potential partnership has encountered turbulence, Jerry Jones said an agreement could still happen.
It is now widely known Beckham is not on track to play during the regular season. The high-profile free agent said as much during a Thursday-night appearance on LeBron James' The Shop (video link via Amazon). Coming to grips with this somewhat unexpected reality, Jones confirmed the sides are still talking.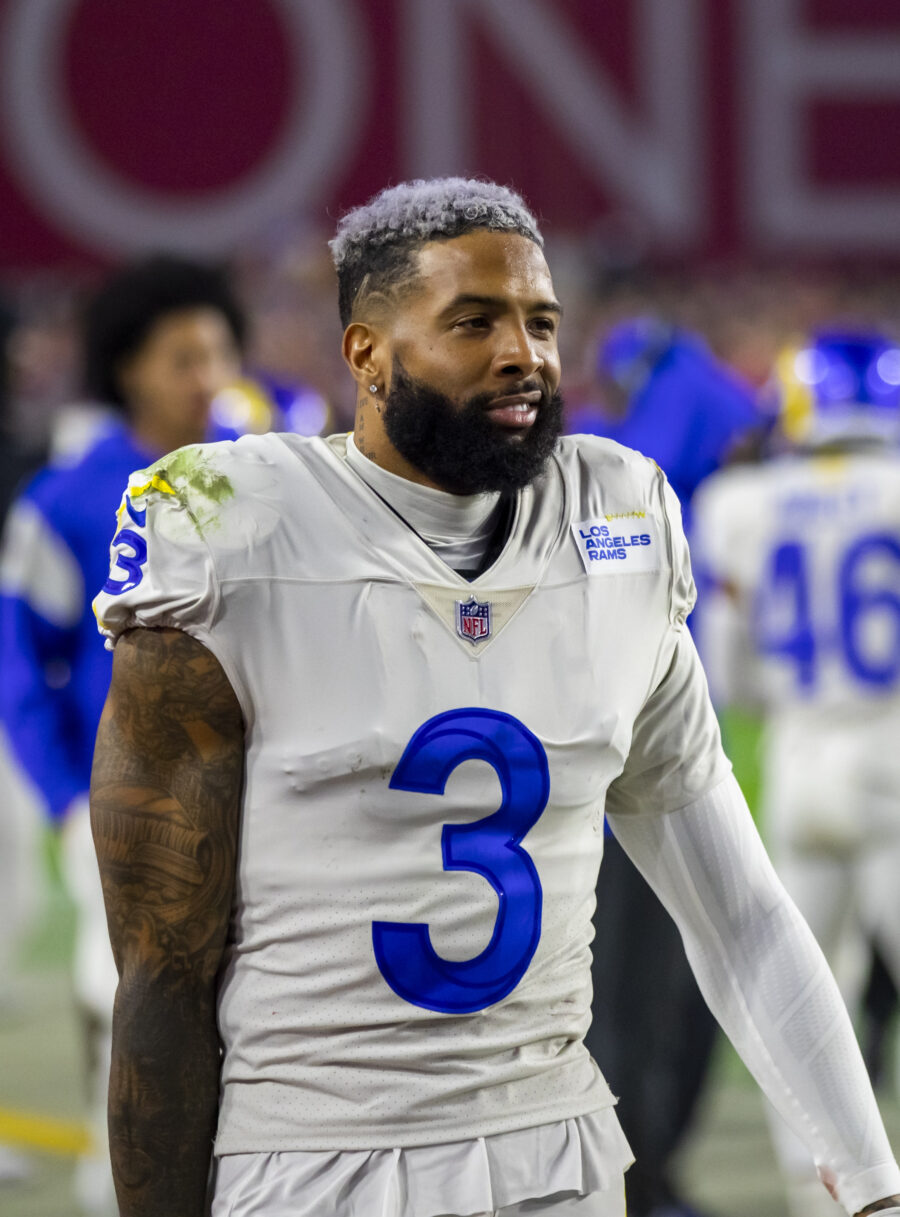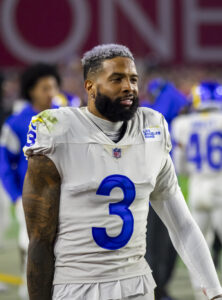 "Yes, we're still in contact. Yes. Yes. Yes," Jones said during his latest 105.3 The Fan appearance (via The Athletic's Jon Machota, on Twitter). "Is there a timeline? Probably the fact that time is ticking in terms of getting in here and really initiating the heavy work in rehab to get there for the playoffs if it's gonna happen."
Beckham, 30, said he wanted to sign somewhere weeks ahead of the playoffs, though he made a somewhat strange point about eschewing regular-season activity. Previously, OBJ's Cowboys visit had produced a consensus he would not be healthy enough to contribute during the regular season — something Jones said would impact a signing — but his most recent comments suggest apathy toward joining a new team and playing right away.
"I've played football for a long time," Beckham said. "I'm not saying that I couldn't step in and play regular season, but I don't see the point. I really don't. I would rather play when that pressure's on. I'd rather play when the lights is on."
While Beckham is nearly 10 months' removed from his second ACL tear, this stance would not give teams too much confidence he would be ready to make major contributions in the playoffs. Beckham signing quickly would give him assimilation time, but teams then being asked to trot him out in a regular role in a high-stakes game represents an interesting scenario. Beckham's Rams late-season acclimation window proved pivotal, and he built on that in the playoffs to help his third NFL team win Super Bowl LVI. Reports throughout the offseason pegged November or early December as the expected Beckham return point. It suddenly turning into playoffs-or-nothing has brought a plot twist.
Beckham also said he and ex-Giants teammate Saquon Barkley had unfinished business during their brief run as teammates (video link). The former's 2019 trade to the Browns capped the standouts' time together as Giants to one season (2018). Barkley zoomed to Offensive Rookie of the Year honors that year, while Beckham topped 1,000 receiving yards — before an injury shut him down. Sterling Shepard also said Beckham would like to return to the Giants, but money and this availability issue could impede a path back to the Big Apple.
The Cowboys did not offer Beckham a deal and have doubts about his ability to contribute before even February. It is not known how the Bills or Giants feel regarding his potential unavailability until at least the playoffs, but he remains without a team as Week 14 nears. This saga is showing no signs of slowing down.
Follow @PFRumors