Odell Beckham Jr. is on visit No. 3 of his three-meeting itinerary, but after the Cowboys' public courtship led to attending a Suns-Mavericks game Monday night, some brake pumping appears in order about a partnership.
The Cowboys are concerned about Beckham's knee following his physical, Ed Werder of ESPN.com reports (on Twitter). The prospect of Beckham not being ready to play until at least mid-January has surfaced, and Werder adds it is possible a Beckham deal would not benefit a team until the 2023 season. The Cowboys have long been viewed as the favorite; Beckham visited the Giants and Bills last week.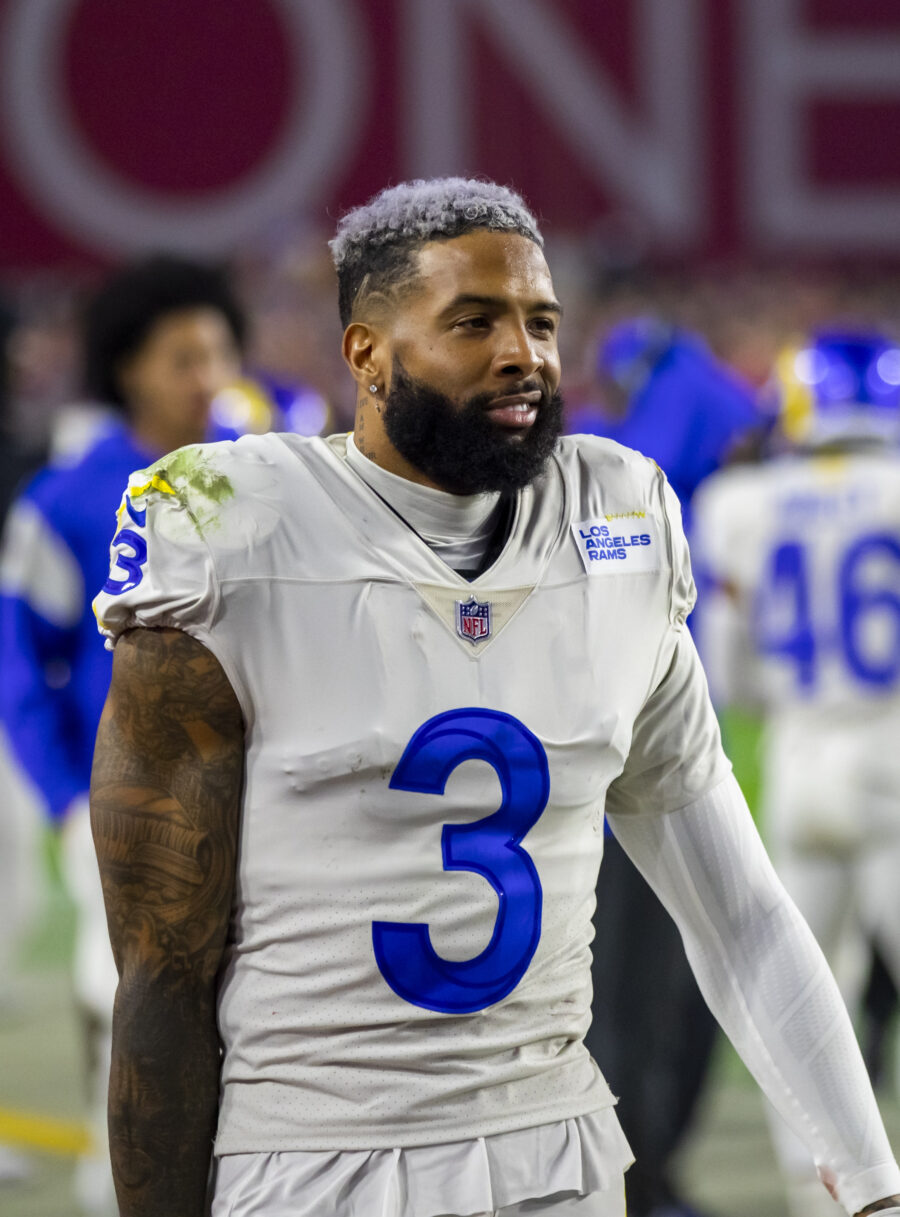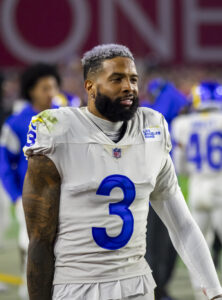 As the OBJ sweepstakes have progressed, steady skepticism has existed regarding the standout wide receiver's recovery leading to contributions during the 2022 season. Jerry Jones stopped short of guaranteeing Beckham can play this season, but said his ability to do so is "paramount" to a deal taking place. Though, the owner walked that back a bit by indicating an agreement is not completely off the table if Beckham cannot contribute until next season.
"I'm going to kind of keep that one at bay, because that's degree," Jones said during his latest 105.3 The Fan interview (via Todd Archer of ESPN.com). "It's a lot different if you play one play or if you played or are available for a week and that week be the Super Bowl week, than if he's available the next week. And so everything in between. I would say that's a point of discussion — a player's own belief of where he is in becoming ready to play is real big."
Both Beckham ACL tears — in October 2020 and February 2022 — occurred in his left knee. The former Giants Pro Bowler is also now 30. Timelines connected to his return from the Super Bowl LVI tear ranged from mid-November to early December, but this Cowboys physical throws cold water on even the back end of this range. Sources close to Beckham informed CBS Sports' Josina Anderson the wideout would be ready to contribute in the playoffs, after acclimating with a team during the coming weeks (Twitter link).
Beckham's health also will have a major impact on his earning potential. The ACL tear hijacked what would have been a lucrative free agency pact, and although Beckham wants a multiyear commitment in the $20MM-per-year range, that price range has long seemed unrealistic. The Rams offered an incentive-laden deal months ago; that displeased the recent rental Ram. Beckham is planning to make his decision this week, though if the money is not at the level he wishes, would he shut this process down and reassess for 2023?
Beckham attended the NBA game with Micah Parsons and Trevon Diggs and is continuing meetings with Cowboys brass and the team's leadership council, which includes Dak Prescott and 10 other veterans. Cowboys players have long lobbied for Beckham, but his wild-card status remains. Neither the Giants nor Bills worked out Beckham, but the New York teams put him through medical testing. The Cowboys are also not planning to audition Beckham, increasing the uncertainty regarding his readiness. Although Beckham is believed to have been cleared last month, Tuesday's latest pushes back against that clearance translating to immediate availability.
"Well, I'm not confident at all," Jones said of Beckham's status without seeing him work out, via Audacy.com. "And so that's the issue. Now, we all realize that issue of health, that issue of availability is here every time. Just this one is very obvious and very pointed toward his injury that occurred last year in the Super Bowl. We've got a good bead on that. We've got a great read on his career. It's not like a draft pick coming at you. We've got a lot of history here and you take a good look on everything — not only the obvious, which is his performance, but also any issue regarding health."
"We've got to come in with our eyes wide open and it has to be addressed and that's where you see if you can make a deal or not."
News of Beckham's return timetable being pushed to January would further point to the eight-year veteran considering a punt on the 2022 season and making a free agency push for 2023. A thin wideout market is expected to take shape, barring cap casualties. While OBJ would still carry injury concerns, teams flush with cap space would undoubtedly be interested. Though, losing an age-30 season would be a damaging blow.
Follow @PFRumors