2:14pm: For what it's worth, Jones said the team is still "working on it" with regards to a Beckham agreement, per The Athletic's Jon Machota (on Twitter). It just does not seem nearly as likely to come to pass as it did before OBJ arrived for his visit.
12:54pm: Tuesday brought twists in the Odell Beckham Jr.-Cowboys saga, and the parties appear to be drifting apart. After entering this run of free agency visits as the favorite to land Beckham, the Cowboys ended their set of meetings without making an offer, Jane Slater of NFL.com reports (video link).
A run of information about Beckham's Cowboys physical differed from the scant intel that emerged from the veteran wideout's Giants and Bills visits. Beckham return timetables loosely pegged November or December as windows for the eight-year receiver to return, but Slater adds the Cowboys left their visit uncertain if he would even be available if they were to play in Super Bowl LVII. Beckham, of course, has been rehabbing an ACL tear from Super Bowl LVI.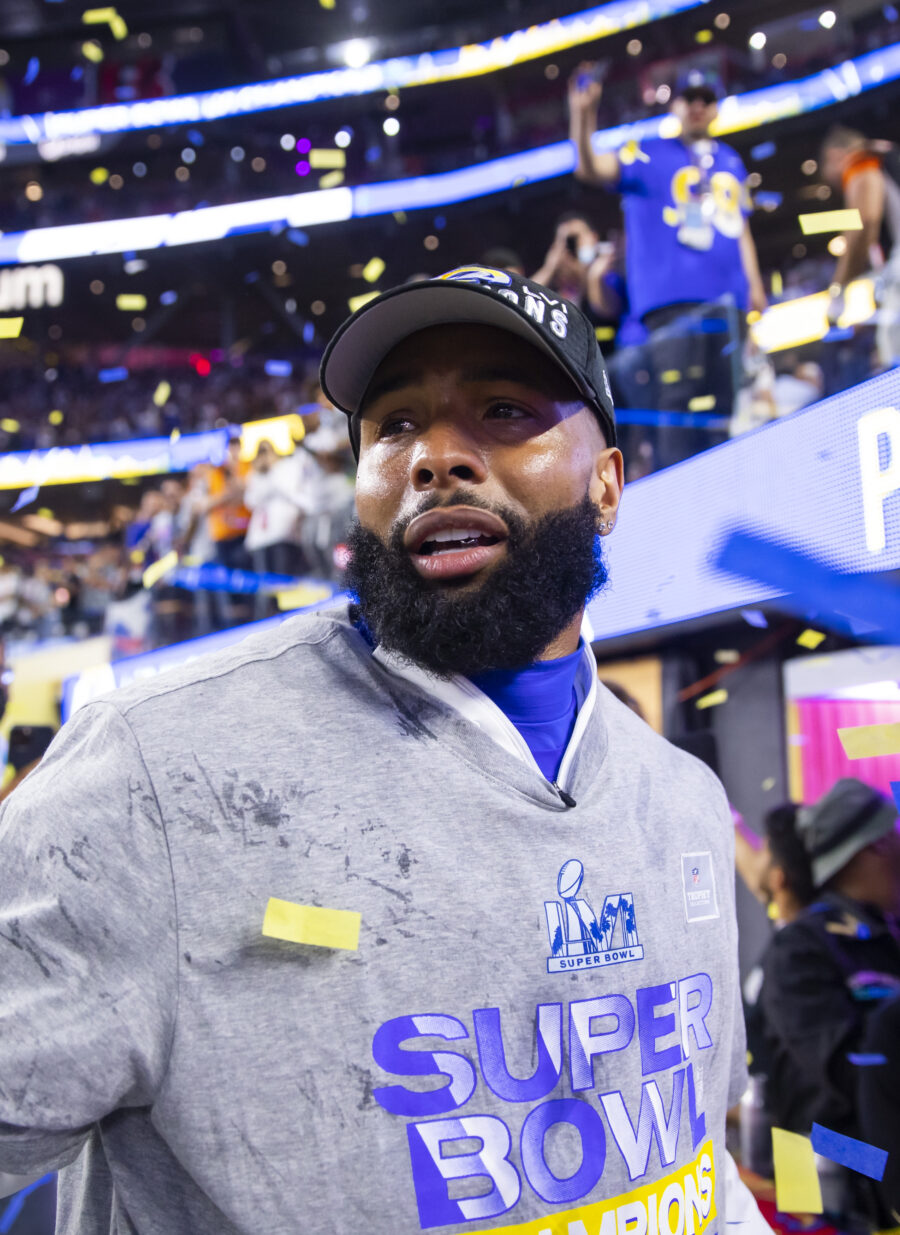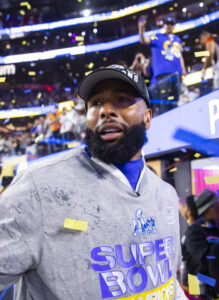 Tuesday night's report indicated Dallas was not expecting Beckham to be ready before the playoffs, but Beckham's camp did mention the receiver is on track to be available for a team by the postseason. That aligns with what Beckham told Micah Parsons, who said the recent Cowboys guest informed him it will be five weeks before he expects to return, via the Fort Worth Star-Telegram's Clarence Hill (on Twitter). Following his Cowboys visit, Beckham tweeted a pawn emoji. With the Cowboys long having been the frontrunners, Beckham may need to weigh his other options.
Not seeing Beckham work out affected the Cowboys' perception here, Slater adds. Jerry Jones said he could not express confidence in OBJ's potential availability. Despite Jones expressing steady praise for the former Giants, Browns and Rams playmaker, it certainly looks like this signing will not happen. Jones wants Beckham to contribute during the Cowboys' regular season, Ed Werder of ESPN.com adds, noting that he does not expect an agreement (Twitter link).
While the Chiefs and Ravens also loomed as suitors leading up to Beckham's scheduled meetings elsewhere, Mike Florio of Pro Football Talk mentions the Eagles as potential OBJ lurkers (Twitter link). Philadelphia has A.J. Brown and DeVonta Smith in place as a high-end duo, with Quez Watkins operating as the team's No. 3 wideout. The Rams swooped in late for Beckham last year, despite having Robert Woods healthy alongside Cooper Kupp and Van Jefferson. Woods' injury happened shortly after Beckham signed and created a clearer need, but Los Angeles pursued OBJ with a deep receiver arsenal. Will Philly do the same?
Beckham, 30, has been connected to an unrealistic price point — the $20MM-per-year Chris Godwin–Mike Williams range — and a deal that runs beyond 2022. Beckham could have aimed for a contract in this ballpark in free agency, had he not suffered a second ACL tear in his left knee in February, but there probably is not a strong option — financially speaking, at least — out there at this point. The Rams' incentive-laden offer earlier this fall irked their former hired-gun pass catcher, who finished his initial ACL rehab in 11 months. The playoffs would mark an 11-month turnaround this time.
Beckham can attempt to bolster his free agency value by trying to make a postseason impact somewhere, or he can regroup and shut down efforts to play this season with an eye toward a 2023 free agency accord.
Follow @PFRumors