6:10pm: Schefter tweets that the deal is now official. He adds, unsurprisingly, that Bieniemy's new job title will be accompanied by a raise in terms of annual compensation compared to what he had been earning during his time in Kansas City.
4:12pm: A deal between the Commanders and Chiefs OC Eric Bieniemy appears to be in place. Tom Pelissero of NFL Network reports (via Twitter) that the parties have agreed on a multi-year pact which will see him become the new offensive coordinator and assistant head coach in Washington.
ESPN's Adam Schefter adds that the Commanders are aiming to have a deal formally in place by tomorrow (Twitter link). Assuming that happens, it will officially mark the end of a courtship which increasingly pointed to a move from Kansas City to the nation's capital in recent days. Pelissero notes that the Super Bowl champions preferred to keep Bieniemy in place, but they will now look elsewhere to fill a major vacancy.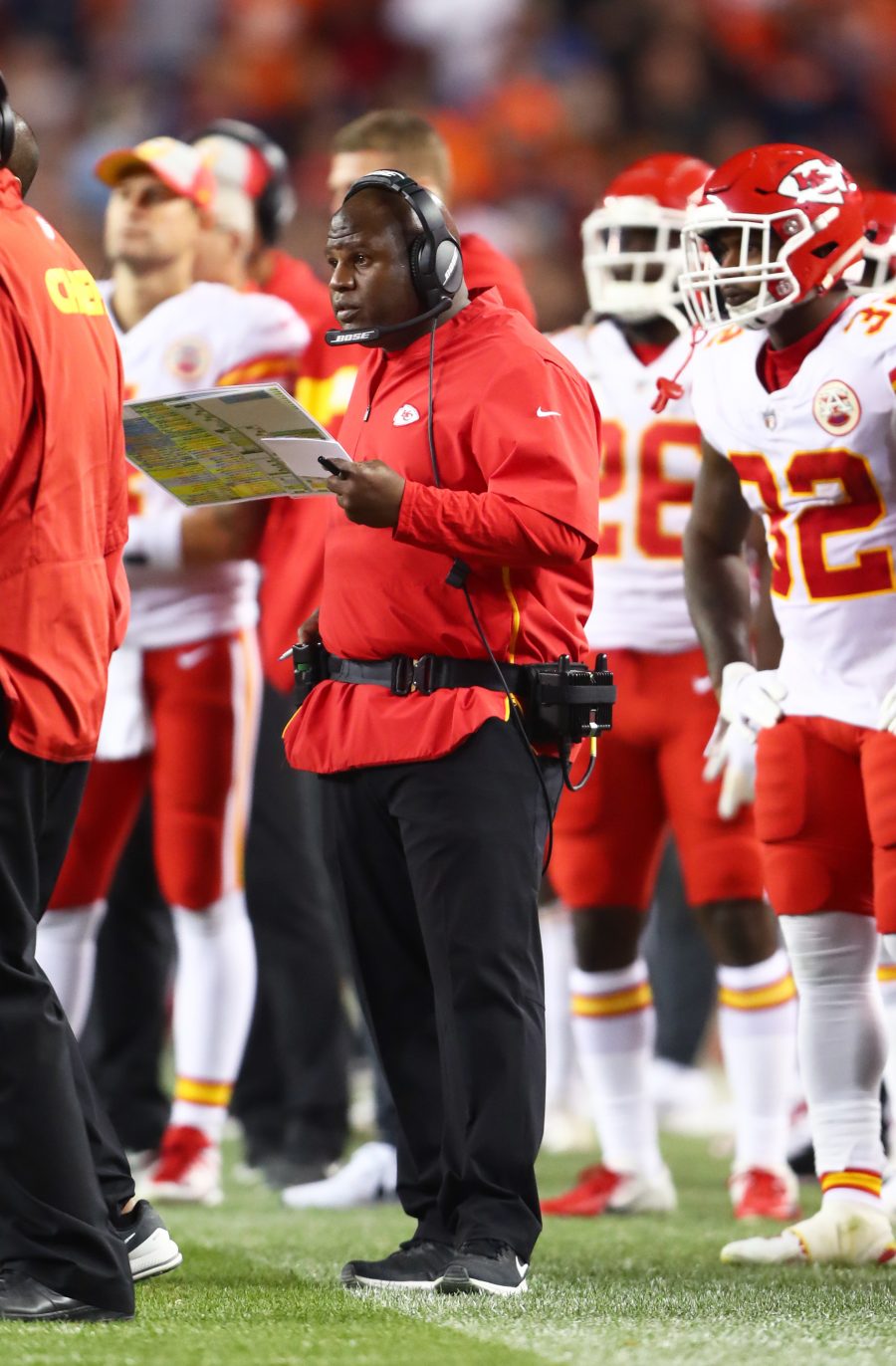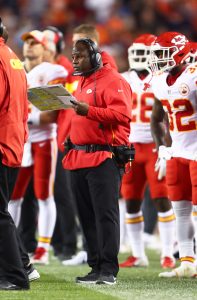 Bieniemy, 53, has been connected to several head coaching positions in recent years, as his role in shaping the Chiefs' elite offense has been noted. His lack of opportunities has led to widespread criticism, but now he will take on an OC role featuring complete control of an offense for the first time. Much will therefore be learned about his abilities in what is an increased capacity, though the Commanders represent a far different situation to the one in Kansas City.
Washington led the NFL in time of possession last season, but put up below-average numbers in several other offensive categories. That was caused in no small part by their poor QB play, a mark of their continued inability to find a long-term solution under center. Their latest attempt was the trade acquisition of Carson Wentz, but he was relegated to backup duty by the end of the season, one in which the team went 8-8-1. Rookie Sam Howell has since been named the starter heading into 2023.
The fifth-rounder attempted just 19 regular season passes, so to call him a stark contrast from two-time NFL MVP Patrick Mahomes in terms of pedigree would be a massive understatement. Bieniemy will still have a veteran head coach alongside him on the sidelines in Ron Rivera, though whispers have picked up that he could be on the hot seat next year.
With a Bieniemy move seemingly likely, it came out earlier today that QBs coach Matt Nagy is the name to watch for a promotion to the OC role. Nagy flamed out as head coach of the Bears, but a second OC posting in Kansas City for 2023 could help him rebuild his stock. Head coach Andy Reid has been a play-caller with the Chiefs during Bieniemy's tenure, clouding the latter's importance to the unit. It will be worth watching how much that dynamic changes if Nagy is tapped as Bieniemy's replacement.
With Bieniemy set to head to the nation's capital, here is the final breakdown of the Commanders' OC search:
Darrell Bevell, quarterbacks coach (Dolphins): Declined interview request
Eric Bieniemy, offensive coordinator (Chiefs): Hired
Thomas Brown, tight ends coach (Rams): Interviewed 1/24
Jim Caldwell, former head coach (Lions): Declined interview request
Charles London, quarterbacks coach (Falcons): Interview requested
Anthony Lynn, 

assistant head coach/running backs coach

 (49ers): Interviewed 2/1
Greg Roman, former offensive coordinator (Ravens): Interviewed 2/14
Pat Shurmur, former offensive coordinator (Broncos): Interviewed; fallback option?
Eric Studesville, running backs coach (Dolphins): Interviewed 1/23
Ken Zampese, quarterbacks coach (Commanders): Interviewed 1/18
Follow @PFRumors