FEBRUARY 16: Nicki Jhabvala of the Washington Post reports (via Twitter) that today's talks went well, and that Bieniemy will remain in Washington Friday to continue discussing the OC position. This latest update represents another sign pointing towards a Commanders deal being a distinct possibility in the very near future.
FEBRUARY 15: Kansas City's offensive coordinator will interview with Washington's OC job Thursday, Ian Rapoport of NFL.com tweets. Bieniemy remains the Commanders' top candidate for the gig, which would come with play-calling responsibilities. Bieniemy's Chiefs contract expired after Super Bowl LVII.
FEBRUARY 13: Eric Bieniemy is now a two-time Super Bowl champion, after the Chiefs' offense sparked a second-half comeback victory Sunday night. The Kansas City offensive coordinator was already on the radar of several other teams before the title game, and its result has not changed his situation.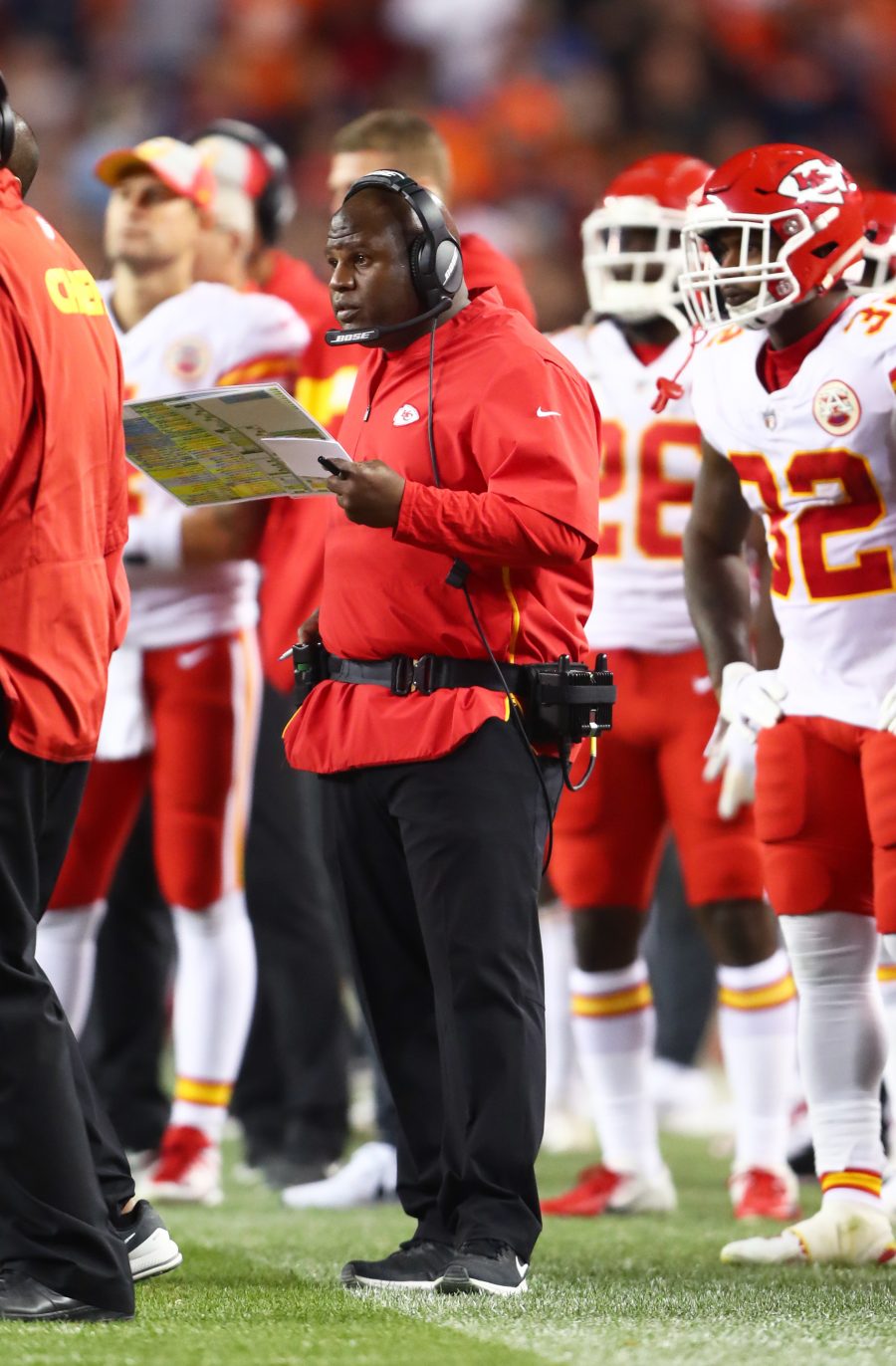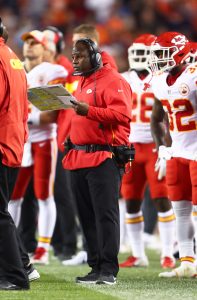 Bieniemy remains the top target for the Commanders, who are setting up an interview with him for this week, per ESPN's Adam Schefter (Twitter link). Washington was recently named as a suitor for the 53-year-old, along with Baltimore; Schefter's colleague Jeremy Fowler tweets that the Ravens are also expected to meet with Bieniemy regarding their vacancy.
The Commanders have undertaken a wide-ranging search in their replacement for Scott Turner. An interview with Bieniemy was only possible after the Super Bowl, of course, but they could have competition for his services. Bieniemy's agent explained to Mike Florio of Pro Football Talk over the weekend that he has an "outside shot" at the Colts' head coaching position, one of two in the NFL which has yet to filled. Bieniemy interviewed once for that role but has plenty of competition amongst his fellow finalists.
In addition to the Indianapolis HC gig and the Washington and Baltimore OC postings, Bieniemy could also be a contender to become Arizona's next offensive coordinator, per his agent, depending on who is ultimately hired as the Cardinals' new head coach. To date, the 10-year Chiefs staffer has not taken any OC interviews, but that could change very quickly given his position atop the list of the Commanders' preferred candidates.
The Chiefs cannot block Bieniemy from interviewing for a job with play-calling responsibilities. With Andy Reid calling plays in Kansas City, it would be considered a step up for Bieniemy to become an offensive coordinator elsewhere. Reid would welcome his longtime lieutenant taking the reins elsewhere.
"Eric Bieniemy has been tremendous for us and I think tremendous for the National Football League," Reid said, via Adam Teicher of ESPN.com. "I'm hoping he has an opportunity to go somewhere and do his thing where he can run the show and be Eric Bieniemy."
Should Washington not be able to land Bieniemy, another veteran coach appears to be in place as Plan B. The Commanders are keeping an eye on Pat Shurmur, who interviewed with the team not long after their season ended. JP Finlay of NBC Sports notes that no other team has met with the former Giants and Browns head coach during the 2023 cycle, and that none are expected to in the coming days. Fowler concurs that Shurmur, 57, is likely the Commanders' fallback option.
Meanwhile, ESPN's John Keim reports (via Twitter) that Washington is lining up an interview with former Ravens OC Greg Roman. The latter spent the past four years at the helm of the Ravens' offense, enjoying considerable success in the running game but coming up noticeably short regarding the team's passing attack. The 50-year-old has previously served as the offensive coordinator of the 49ers and Bills.
Here is the updated breakdown of where things stand on the Washington OC front:
Darrell Bevell, quarterbacks coach (Dolphins): Declined interview request
Eric Bieniemy, offensive coordinator (Chiefs): Interview requested; team remains interested; interview being arranged
Thomas Brown, tight ends coach (Rams): Interviewed 1/24
Jim Caldwell, former head coach (Lions): Declined interview request
Charles London, quarterbacks coach (Falcons): Interview requested
Anthony Lynn, 

assistant head coach/running backs coach

 (49ers): Interviewed 2/1
Greg Roman, former offensive coordinator (Ravens): interview being arranged
Pat Shurmur, former offensive coordinator (Broncos): Interviewed; fallback option?
Eric Studesville, running backs coach (Dolphins): Interviewed 1/23
Ken Zampese, quarterbacks coach (Commanders): Interviewed 1/18
Follow @PFRumors