Plenty can change over the next few months, but at the moment, the Commanders are preparing as if Sam Howell will be their starting quarterback in 2023. Jonathan Jones of CBS Sports writes that the Commanders are telling potential offensive coordinator candidates that Howell is expected to be the team's QB1 when they open camp.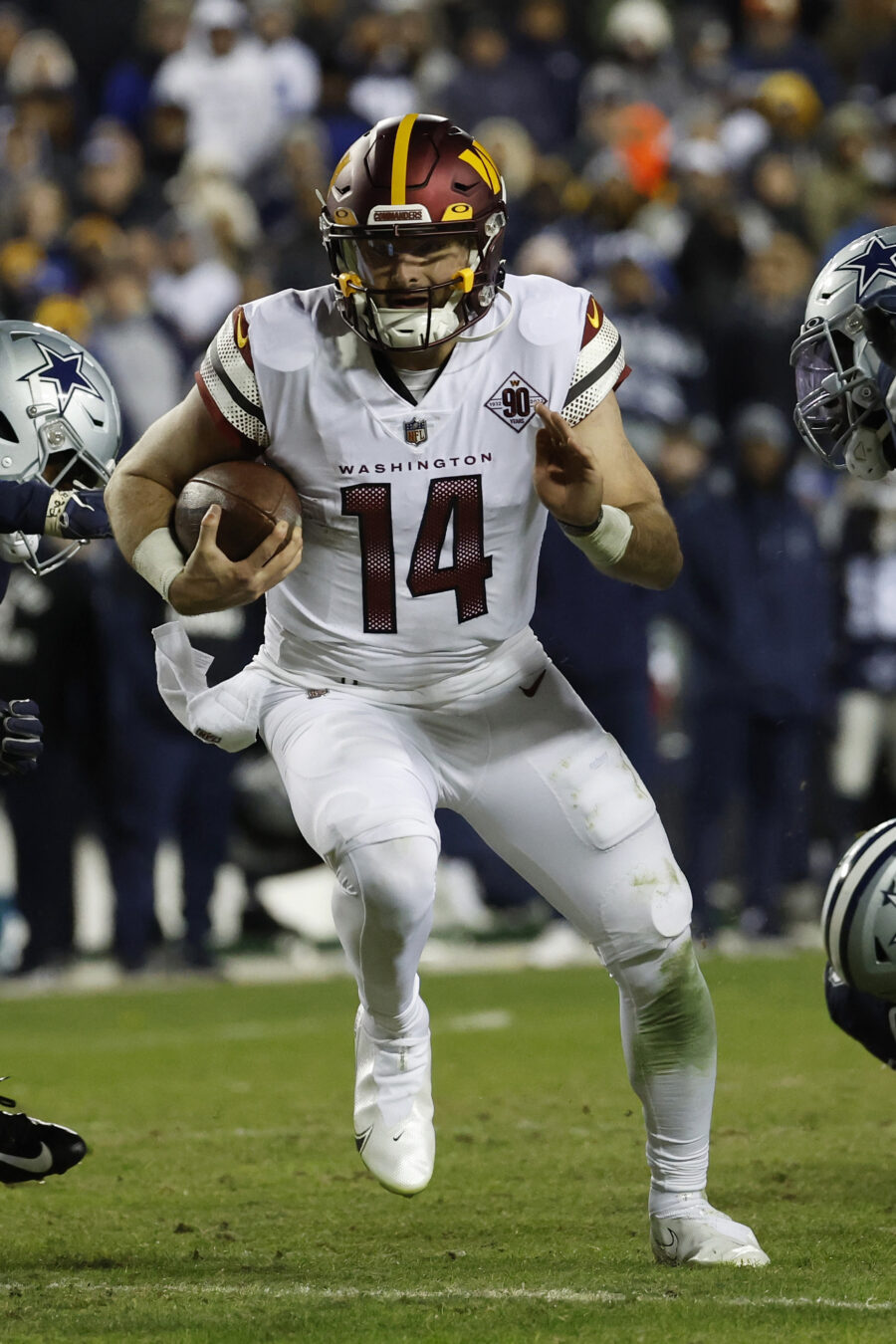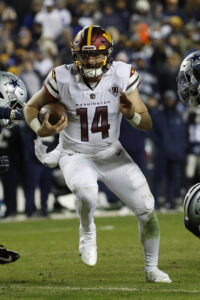 [RELATED: Commanders Contact Jim Caldwell About OC Job]
While the Commanders seem to be making it clear that they won't be making a big splash at the position (either via free agency, trade, or with the No. 16 in the draft), ESPN's John Keim cautions (on Twitter) that Howell still has to win the job. As Keim notes, "other options will be discussed" for the position, while Ralph Vacchiano of Fox Sports still expects the front office "to really look at QB options this offseason" (Twitter link).
After being selected in the fifth round of the 2022 draft, Howell spent most of his rookie campaign behind Carson Wentz and Taylor Heinicke. He started the Commanders' Week 18 win over the Cowboys, completing 11 of his 19 pass attempts for 169 yards, one touchdown, and one interception. He also added another 35 yards and a touchdown on five carries. As Nicki Jhabvala tweets, the Commanders front office likes the idea of having a starting QB on a rookie contract, and they're apparently confident enough in what they saw in 2022 to hand Howell the reigns in 2023.
While the writing was on the wall, this report seems to indicate that Wentz will be one-and-done in Washington. The organization has an easy out on his contract that will leave them with no dead cap. Meanwhile, Heinicke has continued to find himself in Ron Rivera's dog house, a strong indication that the fan favorite isn't part of the team's plans for 2023. Further, Rivera didn't really give either of the two QBs a ringing endorsement when discussing the position earlier this week.
"It comes back to the one question that's looming over everybody, and that's the quarterback position," Rivera said (via Vacchiano). "I was kind of hoping that we had found a solution. And who knows? We may not. We may have."
Speaking of the team's offensive coordinator search, Jhabvala tweets that the organization is "getting a list together" of potential candidates to replace Scott Turner. Pat Shurmur is the latest addition to the grouping, with Jhabvala pointing out the coach's ability to develop young QBs. The former Giants and Browns head coach most previously served as the Broncos offensive coordinator during the 2020 and 2021 seasons. Commanders QBs coach Ken Zampese was previously mentioned for a possible promotion to OC, while former Colts and Lions head coach Jim Caldwell declined the team's interview request.
Follow @PFRumors