The timeline for Dan Snyder's long-reported sale — to Josh Harris — has overshadowed everything else pertaining to the Commanders this offseason, and that likely will continue into the foreseeable future.
Snyder and Harris have reached an exclusive sale agreement, doing so in early May. Issues surrounding the league's debt limit and the number of investors in Harris' ownership group are expected to produce an extended timetable before the Philadelphia 76ers and New Jersey Devils owner takes over. Although Roger Goodell expects Harris' purchase to be ratified, the NFL's finance committee is still reviewing the $6.05 billion agreement.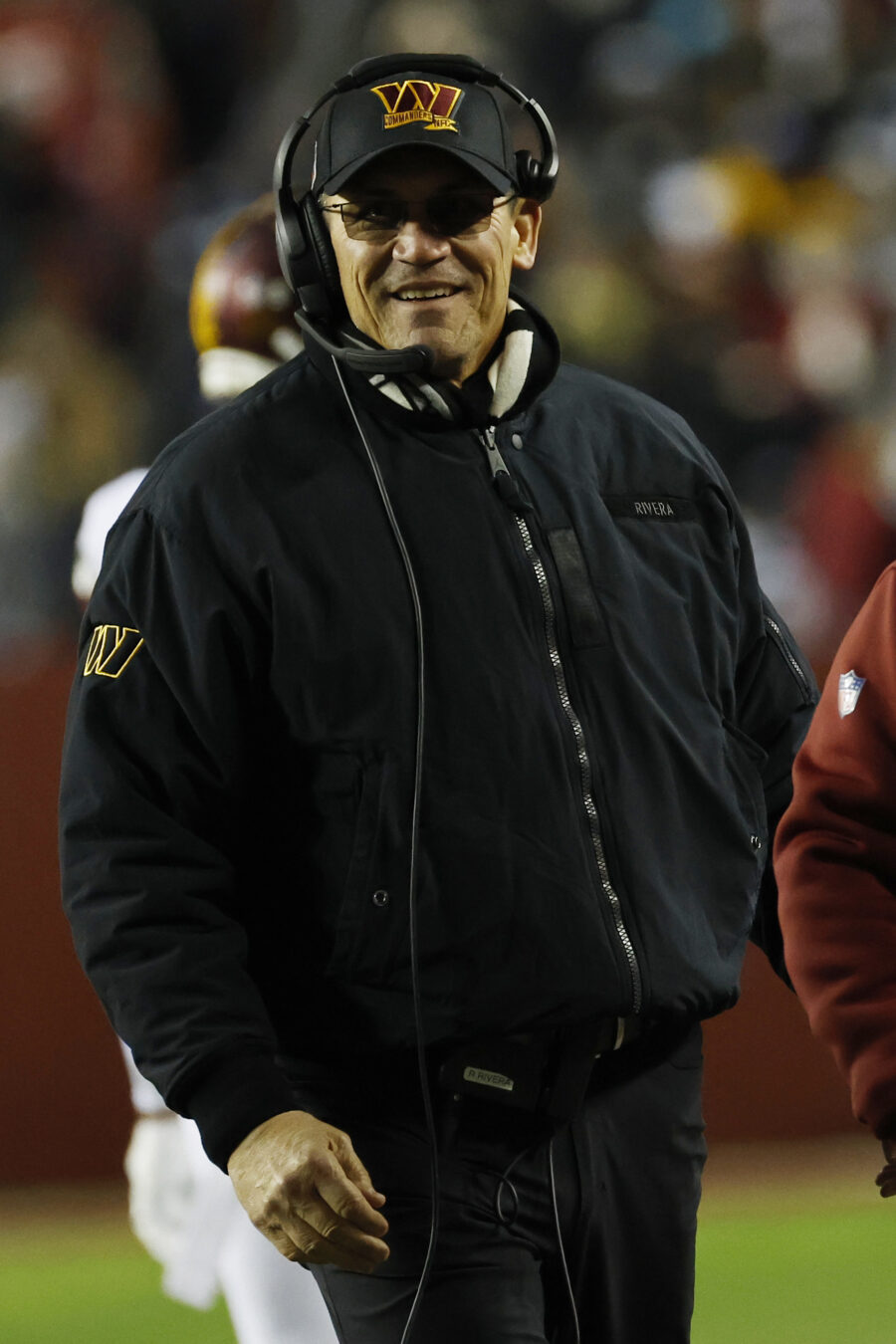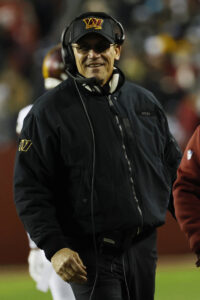 As that matter persists, Snyder may still have some big-picture decisions to make. Though, it sounds like the Commanders' football-side decision-makers would prefer to avoid that. The team is pausing contractual matters for the time being.
"We'll have to work through some things before we can do any of that stuff," Ron Rivera said (via Outkick.com's Armando Salguero) regarding contract issues. "We're in a good position right now. I don't think we really need to make those type of moves. If something does come up, I'll probably reach out to the current owner and see what we're capable of doing still."
Fewer contract issues exist compared to last summer for the team. The 2022 offseason featured negotiations with Terry McLaurin and Daron Payne. McLaurin signed his extension last June, while Payne ended up receiving the franchise tag this year. But the Commanders became the first (and only) team to lock down a tagged player this year, giving the standout defensive tackle a four-year, $90MM extension in March.
"It's been put out there that everything's kind of in a holding pattern until we get everything done and put into place," Rivera said. "I do know that there is a plan. We've had a plan. We went through what the plan was in February, March, April. We've adjusted it because we got Daron taken care of.
"And so now, we have a plan to focus on the next few guys that we feel we've got to be able to go after. But once the ownership change happens, we'll be able to sit down with the powers that be and explain to them what we see and hopefully they'll agree with it, and we'll be able to go forward."
Beyond signing draft picks, the Commanders do not have a McLaurin- or Payne-level contract decision to address. The team stood down at quarterback, going with an oft-questioned plan of a Sam Howell–Jacoby Brissett competition, and did not pick up Chase Young's fifth-year option, pointing to a "prove it" season for the former Defensive Rookie of the Year. This ownership transfer delay could affect the team's proceedings with Montez Sweat, who is going into his fifth-year option season. The Commanders would have the franchise tag available for Sweat in 2024, but Young's status — as he prepares for a full season, after seeing his 2021 ACL tear nearly knock him out for all of 2022 — stands to play a role on that front as well. Harris will likely be in place as owner when a potential Young-or-Sweat decision emerges.
Although the NFL's spring meetings went off without a vote on Harris' Commanders purchase, a meeting can be called specifically for a vote. That remains expected before the season begins. For the time being, Rivera, GM Martin Mayhew and Co. are somewhat restricted in how they navigate financial matters.
Follow @PFRumors