A year after Calvin Ridley drew an indefinite suspension for gambling, the NFL will ban another prominent wide receiver. Jameson Williams received a suspension for violating the NFL's betting policy, NFL.com's Ian Rapoport confirms (Twitter link).
The NFL also suspended Lions wide receiver Quintez Cephus for gambling. Williams will be sidelined six games, according to the Lions. The Lions have since waived Cephus and released safety C.J. Moore, whom the league also hit with a suspension. The NFL also suspended Lions wideout Stanley Berryhill and Commanders edge rusher Shaka Toney, Rapoport reports.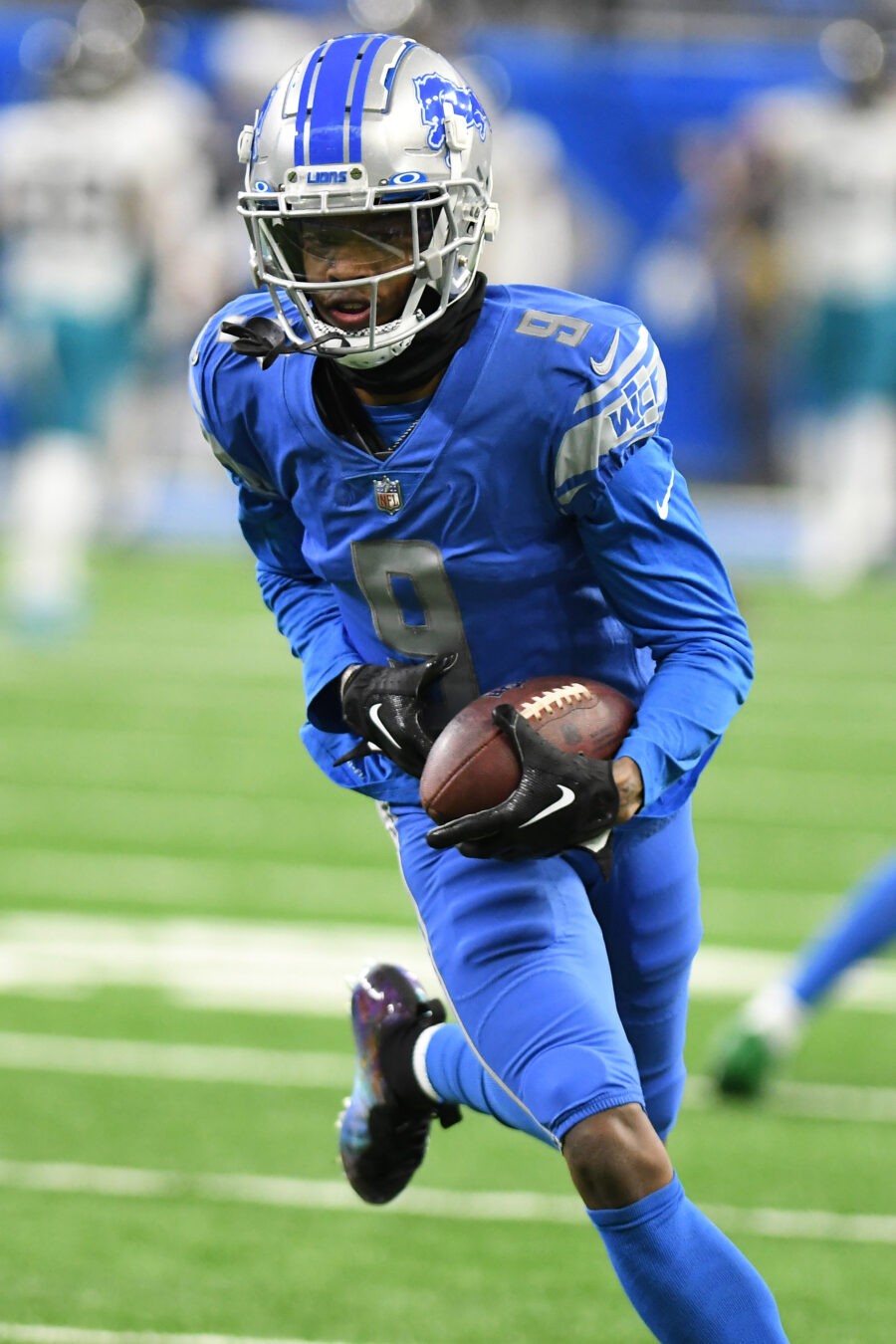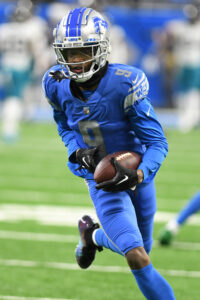 Cephus and Moore received indefinite suspensions, which will cover at least the 2023 season. A former fifth-round Lions pick, Cephus had been with the team since 2020. Moore resided as a core Lions special-teamer over the past four seasons.
Williams and Berryhill remain with the Lions. Berryhill joined the 2022 first-round pick in drawing a six-game ban. Toney, a 2021 seventh-round Washington draftee, received an indefinite suspension. Toney remains with the Commanders.
"As a result of an NFL investigation, it came to our attention that a few of our players had violated the league's gambling policy," Lions GM Brad Holmes said. "These players exhibited decision-making that is not consistent with our organizational values and violates league rules. We have made the decision to part ways with Quintez and C.J. immediately. We are disappointed by the decision-making demonstrated by Stanley and Jameson and will work with both players to ensure they understand the severity of these violations and have clarity on the league rules moving forward."
This obviously represents a bad look for the two franchises and the NFL, coming not long after the league reinstated Ridley from his year-long suspension. The league's policy permits players to bet on sports — just not NFL games — but prevents player bets while in team facilities. The NFL did not find the four Lions or Toney used inside information, per KPRC2's Aaron Wilson (on Twitter), but Friday's news still stands to alter the Lions' plans at wide receiver. Williams and Berryhill made mobile bets on non-NFL sporting events while in the Lions' facility, Eric Woodyard of ESPN.com adds.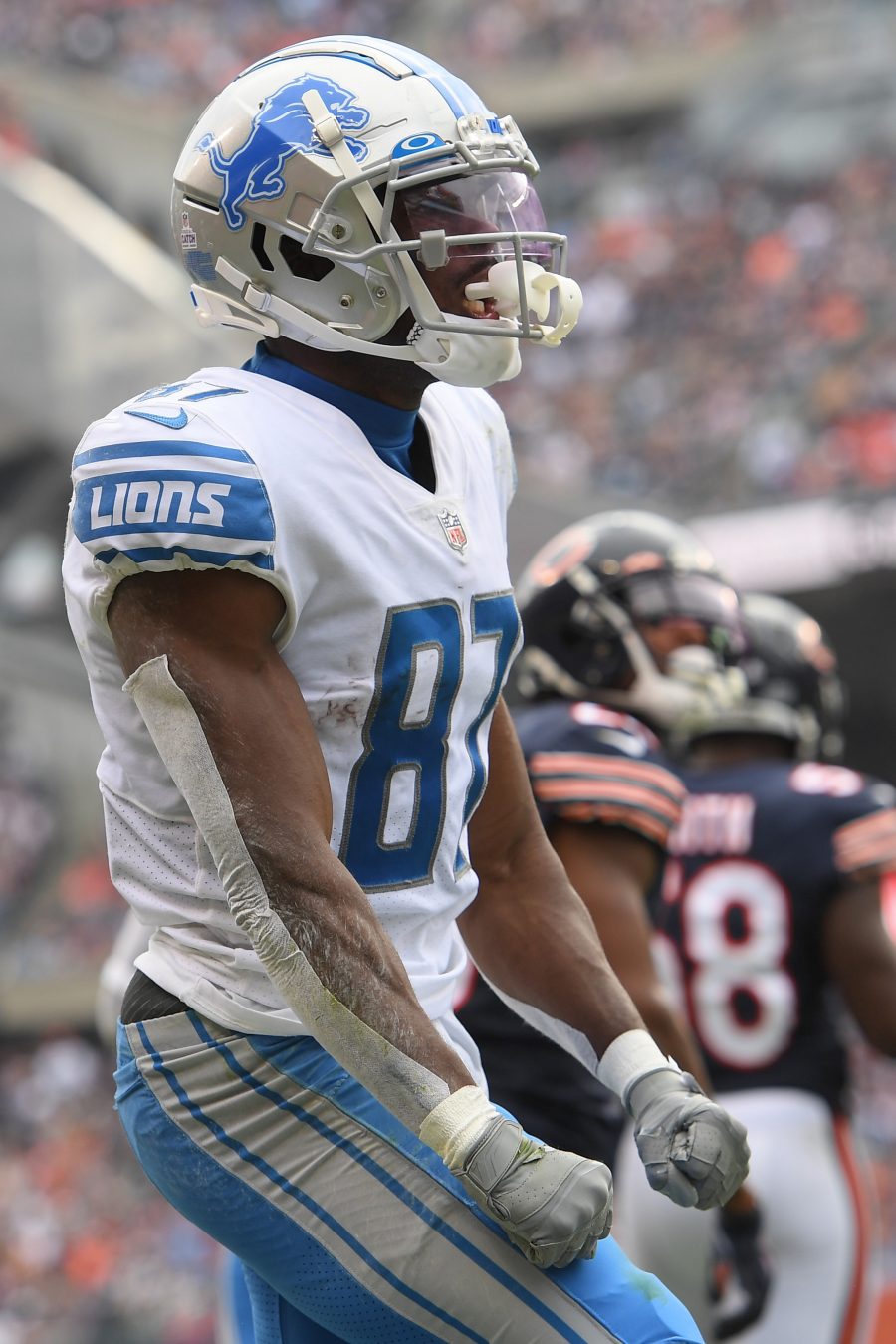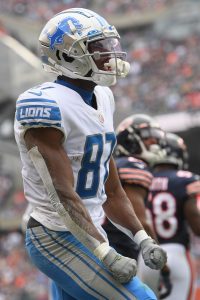 The Lions traded up 20 spots to draft Williams 12th overall last year, doing so despite the Alabama-developed speedster suffering a torn ACL in the previous national championship game. Williams missed 11 games last season and caught just one pass — a 41-yard touchdown — upon returning; the Lions used their rehabbing receiver sparingly. But Williams was set to be a key component of the Lions' 2023 offense. Those plans are on hold. Williams and Berryhill will be permitted to participate in offseason workouts, training camp and preseason games, per NFL rules, but the receivers will then be shut down until Week 7.
Additionally, the Lions fired several staffers last month for violating the gambling policy, Woodyard reports. The Lions first learned of the NFL's investigation in March. The staffers' dismissals coupled with the four player suspensions point to a widespread problem — regarding rule awareness at the very least — among the Lions here. Williams' agency indicates (via Rapoport) the second-year wideout accepts responsibility for his infraction but notes the penalty stems from an otherwise-legal bet — just one that took place on team property. Players are also prohibited from making bets on team planes or in hotels on the road.
For decades, the NFL featured a short list of players banned for gambling policy violations. That number has grown substantially over the past four years. Friday's news runs the number of NFL players suspended for gambling to seven since 2019, following Ridley and defensive back Josh Shaw. Ridley is on track to return to action as a Jaguar; Shaw never played again after his ban.
A former UDFA, Berryhill played four games for the Lions last season. Toney served as a backup pass rusher in 16 with the Commanders in 2022. He did not record a sack last season but registered 1.5 as a rookie in 2021. Toney's future with the NFC East team should certainly be considered in doubt. Should Toney be back with the Commanders in 2024, two years will still remain on his rookie contract. This suspension will lead to the deal tolling.
As for the Lions, their receiver situation suddenly looks quite different. Williams was set to join Amon-Ra St. Brown and the recently reacquired Marvin Jones as the team's top receivers. Josh Reynolds also remains under contract. The Lions signed Jones on March 29; it is fair to wonder if the NFL's investigation into Williams and Cephus played a part in that move. Of course, the Lions re-signed Moore on March 18; the organization clearly learned of this investigation after that date. Cephus joined Berryhill in only playing in four games last season, but the three-year veteran represented depth for a position group that lost DJ Chark this offseason.
Follow @PFRumors