The Patriots' decision to trade their first-round pick (No. 14 overall) to the Steelers produced some fallout, with the Jets believed to have been targeting Broderick Jones at No. 15. The Commanders factor into this interesting decision as well, having also discussed a trade-up with the Pats.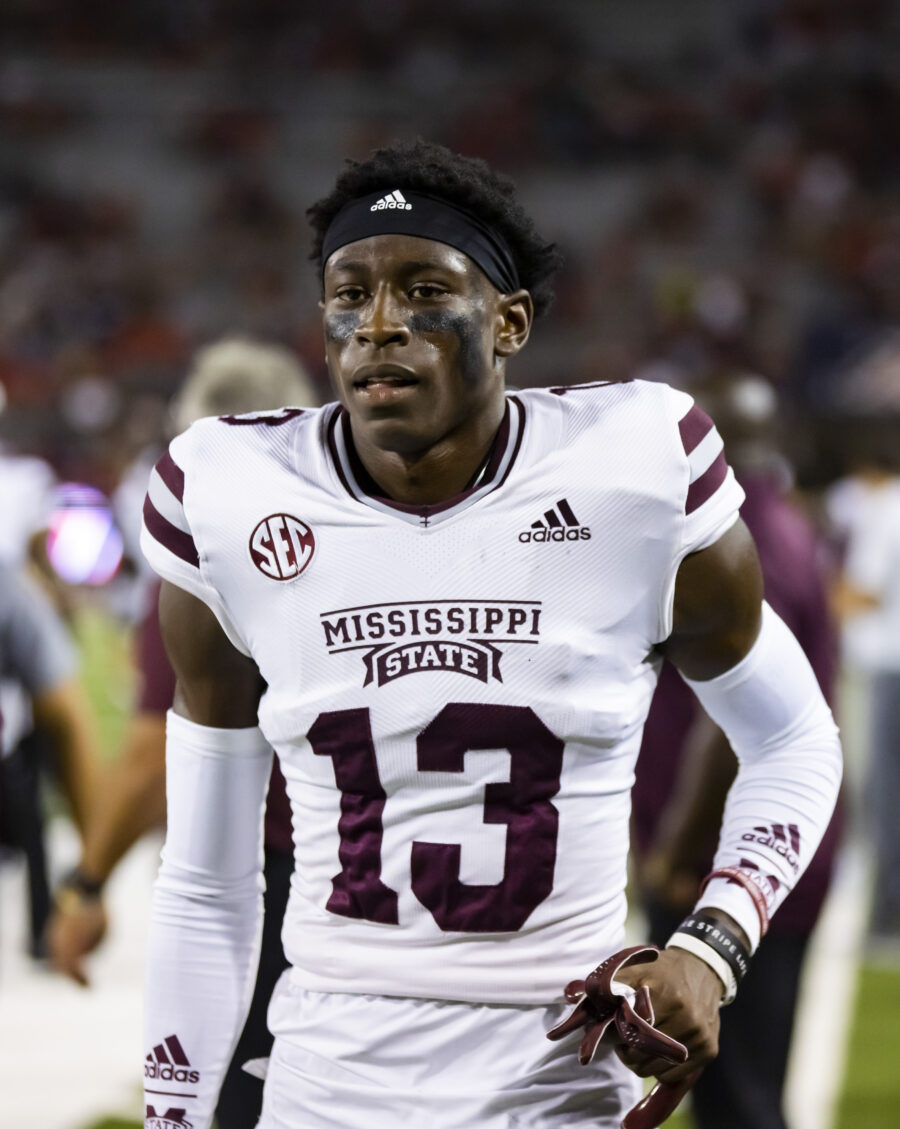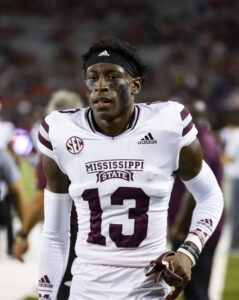 Washington GM Martin Mayhew spoke with Patriots scouting director Eliot Wolf during the run-up to New England's No. 14 selection. The terms discussed (via a video showing Commanders draft-night proceedings; h/t MassLive.com's Mark Daniels) point to Washington not wanting to give up its third-round pick (No. 97) in a deal to climb two spots.
Mayhew indicated the team might be willing to send its fourth-rounder (No. 118) to the Patriots for No. 14, and a second phone conversation revealed the Pats were willing to throw in a sixth-rounder to acquire the Commanders' third. But after the Packers chose Lukas Van Ness at No. 13, the Commanders stood down. Ron Rivera and Commanders exec Marty Hurney referenced the likelihood of either Emmanuel Forbes or Christian Gonzalez remaining on the board at No. 16 as a reason not to complete a trade with the Pats. As it turned out, both Forbes and Gonzalez were available.
Forbes, who returned six interceptions for touchdowns during a prolific career at Mississippi State, did not end up being docked for his size (6-foot, 166). Despite ESPN's Scouts Inc. slotting Gonzalez as this draft's eighth-best prospect and ranking Forbes 21st, Washington preferred the smaller player to the Oregon prospect. The Pats chose Gonzalez at No. 17.
The Commanders' decision not to complete a trade to ensure they ended up with Forbes led to the Patriots sending their pick to the Steelers, who took Jones. The Pats ended up with a fourth-round pick (No. 120) two spots below the one they may well have been able to obtain from the Commanders, but the much-rumored bonus of denying the Jets a first-round tackle likely sweetened the deal for Bill Belichick and Co.
"I'm not going to delve into the relationship between New England and the Jets; let's just say I'm glad we found a partner," Mike Tomlin said during a Rich Eisen Show appearance (video link). "I'll put it this way: there wasn't a lot of hesitation on New England's end."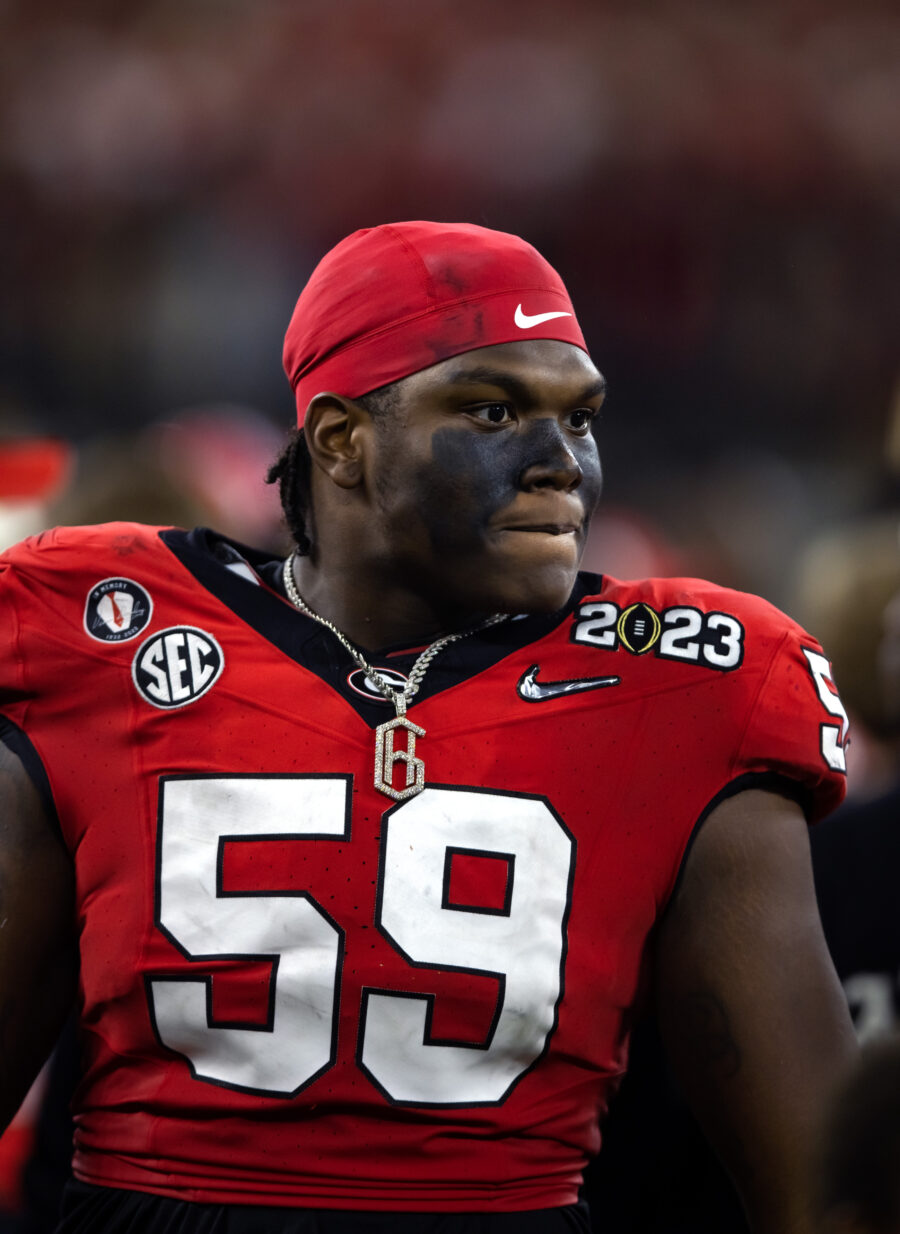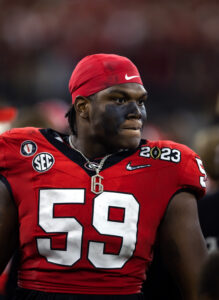 Both Tomlin and GM Omar Khan confirmed the view inside the Steelers' war room pointed to a Jets plan to take Jones. While the Jets have denied indicated they were comfortable with Will McDonald at No. 13 — their draft slot before the Aaron Rodgers trade — or 15, the belief around the league was a Jets preference for Jones. The Steelers are expected to give Jones a shot to unseat two-year left tackle incumbent Dan Moore.
"We were speculating there. We knew with the acquisition of Aaron Rodgers and so forth, [the Jets] might be fishing in those waters," Tomlin said. "And so we did what we thought we needed to do to get the player and the position that we coveted. … There was a run on the position, starting with, I think [Bears selection] Darnell Wright at about 10 where they were coming off pretty clean. We just had that as a position of priority and we had Broderick as an individual of priority."
The Commanders chose corners in Rounds 1 and 2, selecting Illinois' Jartavius Martin at No. 47. The team moved on from a William Jackson miscalculation last season and will expect Forbes and Martin to make significant impacts alongside Kendall Fuller and Benjamin St-Juste. Despite Fuller's past as a slot corner, the Commanders are planning to leave him on the outside in their zone-based system, John Keim of ESPN.com tweets. Ron Rivera said OTAs have featured Forbes and St-Juste being used both inside and outside. Rivera noted the team liked what St-Juste, a 2021 third-rounder, brought as a slot defender last season.
As for the Patriots, Gonzalez marks the first pure corner Belichick has chosen in Round 1 since he took the reins in 2000. The team expected the Commanders to choose Forbes, leaving them Gonzalez, whom the Pats — despite their three-spot trade-down maneuver — universally held in high regard.
"Teams have to wait a little bit here in the first round before they get their picks in. We didn't know, but we had a pretty good feeling as to how Washington was going to play it out," Pats player personnel director Mike Groh said (via Daniels). "So that sped things along for us. Again, it's nice when you've got a consensus on a player. So from the coaching staff, to the scouts, we're fairly unified grade wise on Christian. That just sped the process along."
Follow @PFRumors