The Patriots followed the league's recent trend, wrapping up their rookie contract signings today, inking their last two remaining unsigned players. The team announced today that Oregon first-round cornerback Christian Gonzalez and Georgia Tech second-round edge Keion White have both signed their rookie contracts.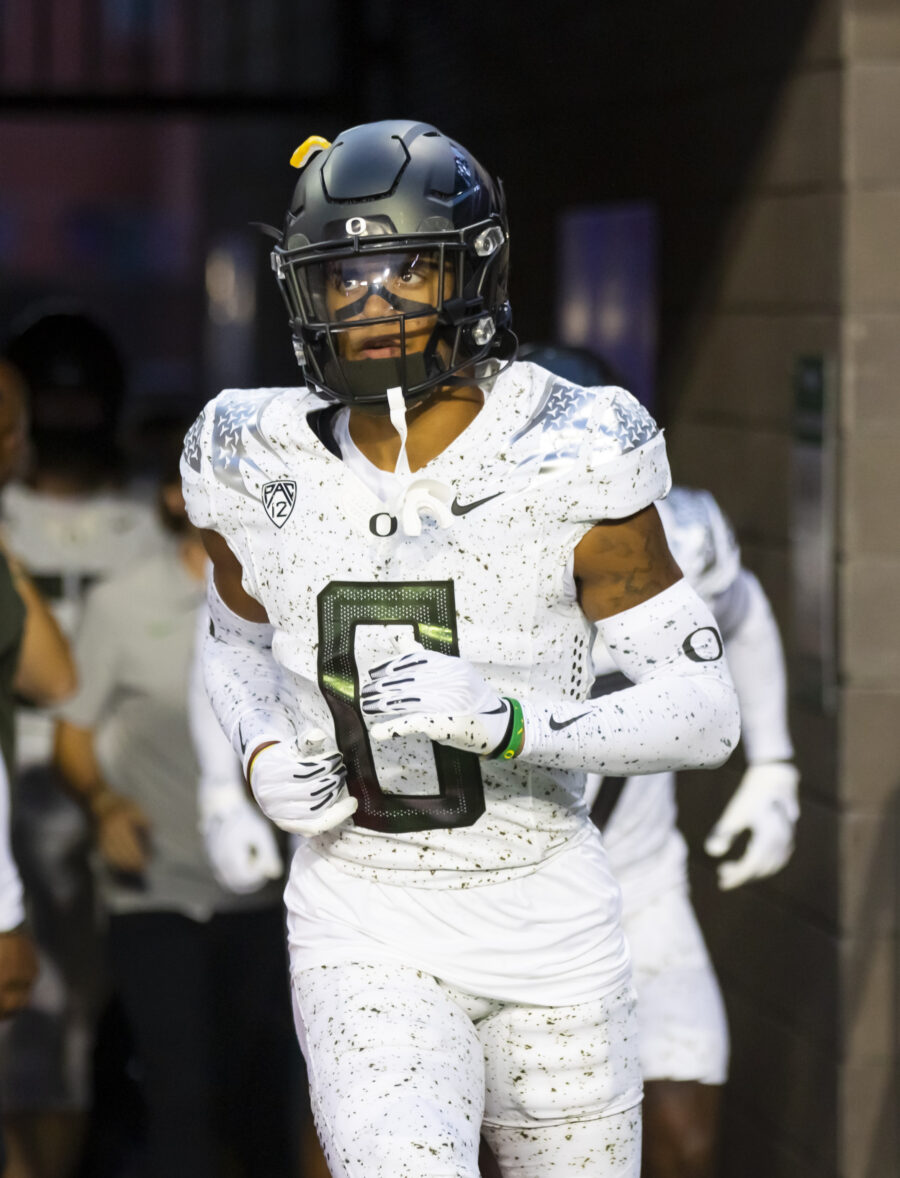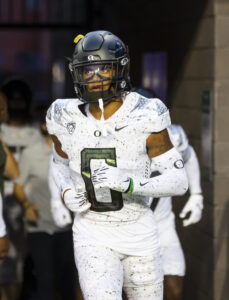 Gonzalez transferred to Oregon after two years of college at Colorado. After stepping in as a one-year starter for the Ducks, Gonzalez is set to step in as a starter for a new team once again this year. During his one year in Eugene, Gonzalez was a no-doubt first-team All-Pac 12 cornerback with four interceptions, 11 passes defensed, and a blocked field goal. That single-season performance alone was enough for many teams to place him atop their draft boards as the top cornerback prospect.
In New England, Gonzalez is likely to start across from Jonathan Jones at cornerback. Marcus Jones and Jack Jones are both expected to step up in expanded roles in their sophomore seasons, but with Jalen Mills making a likely transition to safety, Gonzalez could make an earlier impact on the first-team defense.
Gonzalez will be playing on a fully-guaranteed four-year, $15.10MM rookie contract with a $7.98MM signing bonus, according to Doug Kyed of the Boston Herald. He'll also receive roster bonuses of $521.494 in 2024, $675,000 in 2025, and $550,000 in 2026.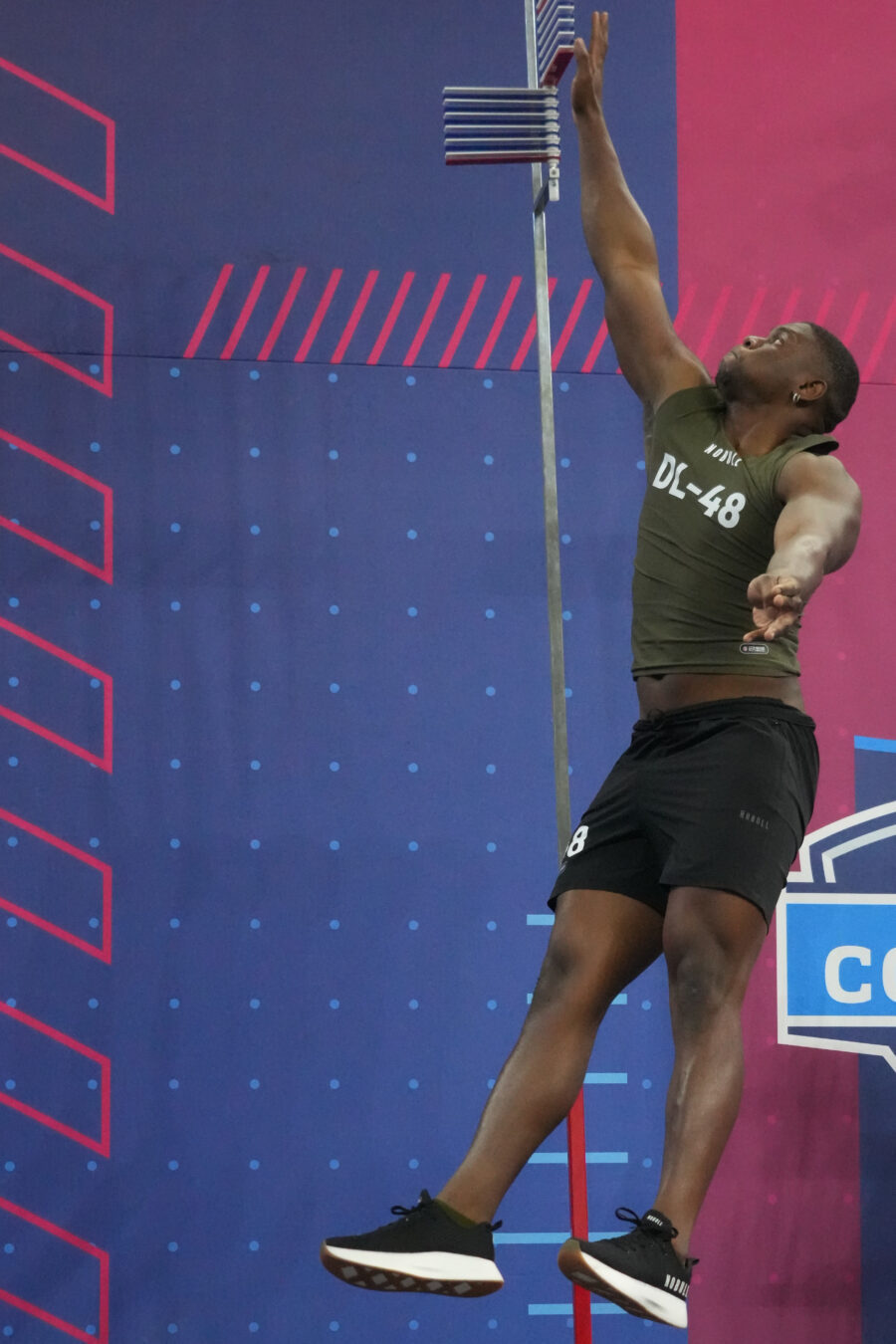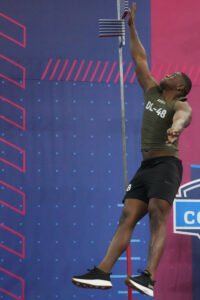 White was also a transfer in college, joining the Yellow Jackets after three years at Old Dominion. He only had two years of dominance over his five college seasons, but in those two seasons, he combined for 11.0 sacks and 22.0 tackles for loss. Injuries and a position change from tight end kept White from fully developing as a pass rusher at the collegiate level, but a high motor and natural abilities allowed White to lead Georgia Tech in both sacks and tackles for loss last year.
At 6-foot-5, 290 pounds, White is a perfect fit for the Patriots' defensive line, where he can move along the line as a rotational substitute. With Lawrence Guy and Deatrich Wise returning as long-time starters, White will almost certainly rotate in as a rookie but could develop into an eventual replacement for one of the two veterans. It shouldn't take long for White to become a regular contributor as a rotational disruptor for the Patriots' defense.
White's deal is a four-year, $7.79MM contract, according to Kyed. He'll receive a $2.67MM signing bonus, and the first two years of his rookie contact (worth $750,000 and $1.10MM, respectively) will be fully guaranteed. $802,008 of his 2025 salary (worth a total of $1.46MM) will also be guaranteed. This doesn't quite match the three guaranteed years we saw with 39th-overall pick Jonathan Mingo's deal, but over two and a half years' worth of guarantees continues the recent growth of contracts for second-round picks.
With an early concentration on defense and two special teams selections, the Patriots certainly came into the 2023 draft with a plan. Here is New England's completed draft class:
Round 1, No. 17 (from Steelers): Christian Gonzalez, CB (Oregon) (signed)
Round 2, No. 46: Keion White, DE (Georgia Tech) (signed)
Round 3, No. 76 (from Panthers): Marte Mapu, LB (Sacramento State) (signed)
Round 4, No. 107 (from Rams): Jake Andrews, C (Troy) (signed)
Round 4, No. 112 (from Jets): Chad Ryland, K (Maryland) (signed)
Round 4, No. 117: Sidy Sow, G (Eastern Michigan) (signed)
Round 5, No. 144 (from Falcons from Raiders): Atonio Mafi, G (UCLA) (signed)
Round 6, No. 187 (from Panthers): Kayshon Boutte, WR (LSU) (signed)
Round 6, No. 192: Bryce Baringer, P (Michigan State) (signed)
Round 6, No. 210: Demario Douglas, WR (Liberty) (signed)
Round 6, No. 214 (from Raiders): Ameer Speed, DB (Michigan State) (signed)
Round 7, No. 245 (from Falcons through Bills): Isaiah Bolden, CB (Jackson State) (signed)