OCTOBER 1: When speaking to the media last week, Jackson added, via The Athletic's Daniel Popper, that he is currently less than 100% healthy (subscription required). In spite of that, he will play on Sunday against the Raiders, something of significance since L.A's defense will be missing edge rusher Joey Bosa and safety Derwin James. It will be interesting to see how large Jackson's workload is against Davante Adams and Co. and whether Jackson can manage to earn greater trust from Staley and the rest of the coaching staff.
SEPTEMBER 28: J.C. Jackson has drifted onto shaky ground with the Chargers. A week that saw an arrest warrant emerge — in connection with a 2021 criminal speeding charge — began with the high-priced cornerback being a healthy scratch for the Bolts-Vikings matchup.
The former Patriots UDFA recovered from a ruptured patellar tendon, which he sustained in October 2022, in time for Week 1. Brandon Staley had said the team was ramping up Jackson's workload after his lengthy rehab effort. That plan looks to be off script, with the Bolts taking him off the field ahead of a vital game in Minnesota.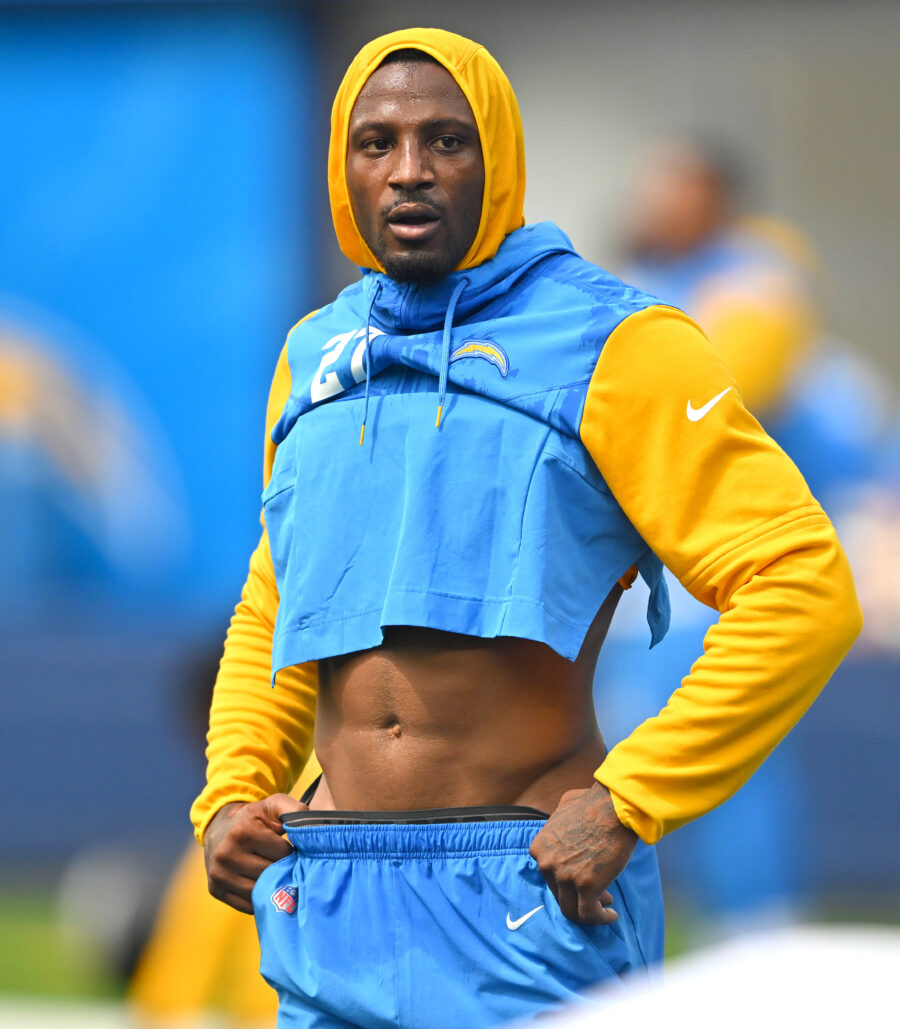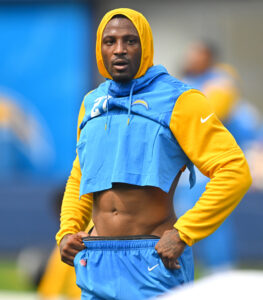 "I don't know, what else do they expect me to do?" Jackson said, via NFL.com's Bridget Condon. "I told [Staley], 'What else do you expect me to do?' I've been doing everything. I came back from my injury pretty fast. I've been putting in extra work after practice, even in meeting rooms. The DBs every Friday we all meet to do extra film and being a good teammate, so I don't know what it is. I'm still kind of confused and still don't have answers to why I'm getting treated like this."
Avoiding the PUP list, Jackson operated in a part-time capacity during the season's first two weeks. He started both games and playing 64% of the Bolts' defensive snaps. Despite the Chargers desperate for a win and facing one of the NFL's elite wide receivers — Justin Jefferson — their top corner was in street clothes without residing on the injury report. Asante Samuel Jr. joined Michael Davis and Ja'Sir Taylor as L.A.'s starting corners.
Staley said after Week 2 that Jackson, Samuel and Davis would vie for snaps on the outside. After losing the slot battle in training camp, Taylor has since regained the gig. Of course, Jackson continuing to be inactive would mean regular boundary snaps for Samuel, who initially won the slot job.
"I know that I can help the team so it kind of frustrates me that I'm not starting and that coach has me sitting out, and I'm one of the best players on the team. I'm one of the best [defensive backs] that we have," Jackson said.
The Chargers gave Jackson a five-year, $82.5MM deal ($40MM fully guaranteed) in March 2022 but have not seen that investment pay off yet. A candidate for a Patriots franchise tag last year, Jackson instead followed the other primary corners from the team's run of 2010s Super Bowls — Logan Ryan, Malcolm Butler and Stephon Gilmore — out the door. The Pats prioritized Jonathan Jones, who is now on his third contract with the team, and have otherwise invested in lower-cost players at the position.
A ballhawk with the Patriots, Jackson intercepted his first pass as a Charger in Week 1. He now has 26 INTs, the most in the NFL since 2018. He joined Khalil Mack and Sebastian Joseph-Day as key defensive pickups in Staley's second offseason. The Chargers could save more than $14MM by designating Jackson as a post-June 1 cut next year. While this situation might not be deteriorating to that point just yet, Jackson will certainly need to reclaim a regular role to avoid such a fate.
Follow @PFRumors