The Chargers are giving up on their J.C. Jackson experiment. A year after signing the former Patriots standout to a big-ticket deal, the Bolts will cut bait and send the veteran defender back east. The Patriots are reacquiring Jackson, NFL.com's Ian Rapoport reports.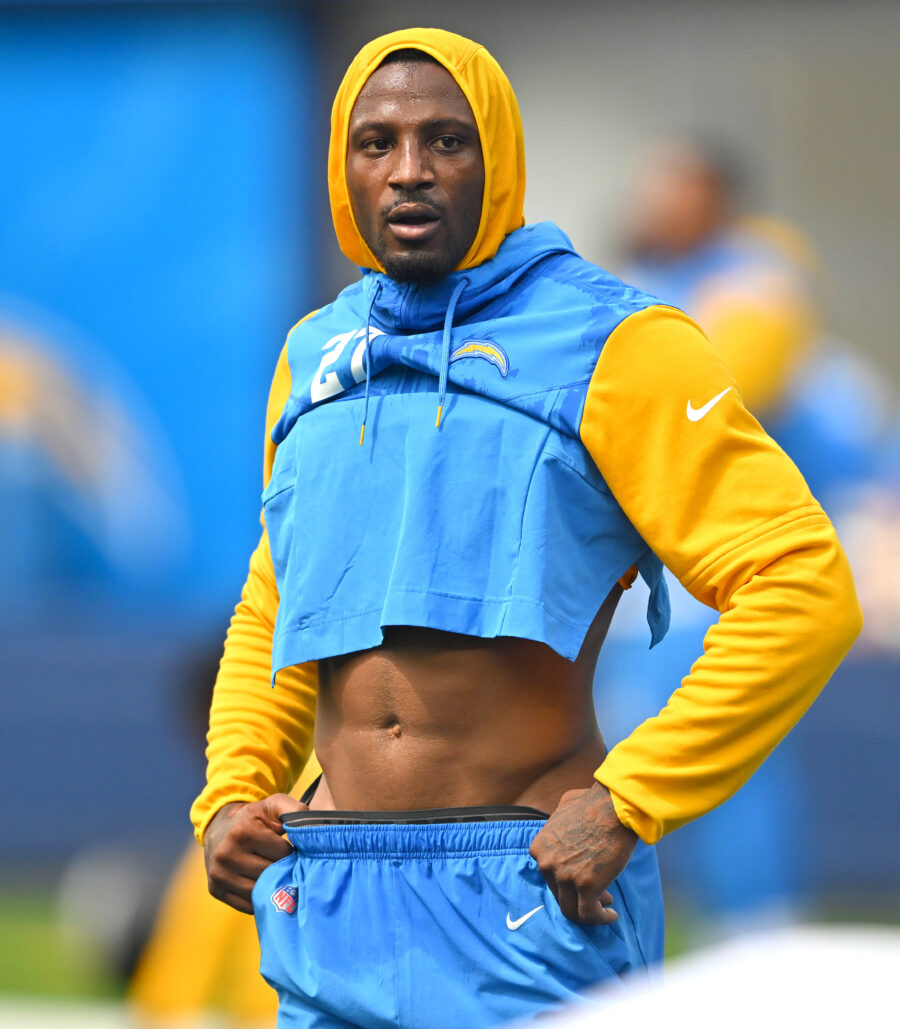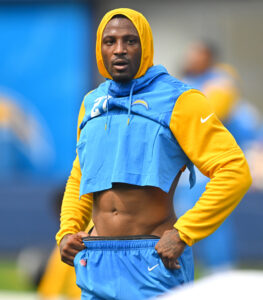 New England and Los Angeles will swap late-round picks in 2025, Rapoport adds. The Patriots and Chargers will exchange sixth- and seventh-rounders in the '25 draft. This surprising move will aid a Pats team decimated at cornerback and make the AFC East squad responsible for part of a contract it did not want to pay in 2022.
A franchise tag candidate last year, Jackson instead hit the open market after not entering serious negotiations with the Pats. He followed the likes of Logan Ryan, Malcolm Butler and Stephon Gilmore out the door. The Patriots have continually passed on paying corners, and they let the Bolts give the ballhawk a five-year, $82.5MM contract that came with $40MM guaranteed at signing. That deal did not end up working out for the AFC West club, and now Jackson will follow the likes of Kyle Van Noy and Jamie Collins as defenders to reunite with the Patriots in recent years.
This trade will come after Christian Gonzalez sustained an injury against the Cowboys. The Patriots, who already played their Week 4 game without Jack Jones and Marcus Jones, are unlikely to have their first-round pick back until next season. Gonzalez sustained a torn shoulder labrum that is expected to sideline him for the rest of the season, Rapoport reports. The promising cover man is on track for surgery. WEEI's Mike Kadlick initially reported Gonzalez suffered the labrum tear. The Oregon product had sought a second opinion, but with surgery upcoming, the Jackson trade will bring back a player quite familiar with Bill Belichick's system. Gonzalez will head to IR this week, SI.com's Albert Breer tweets.
Jackson's fit in L.A. deteriorated swiftly. The Chargers made their highest-paid corner a healthy scratch in Week 3, a decision that confused Jackson, who had recovered from a ruptured patellar tendon in time for Week 1. Jackson did not play in the Bolts' Week 4 win over the Raiders, either, and said last week he was not yet 100%. With his career stonewalled in California, one of the NFL's premier turnover machines will be called upon to operate in the system that made him a high-end free agent target.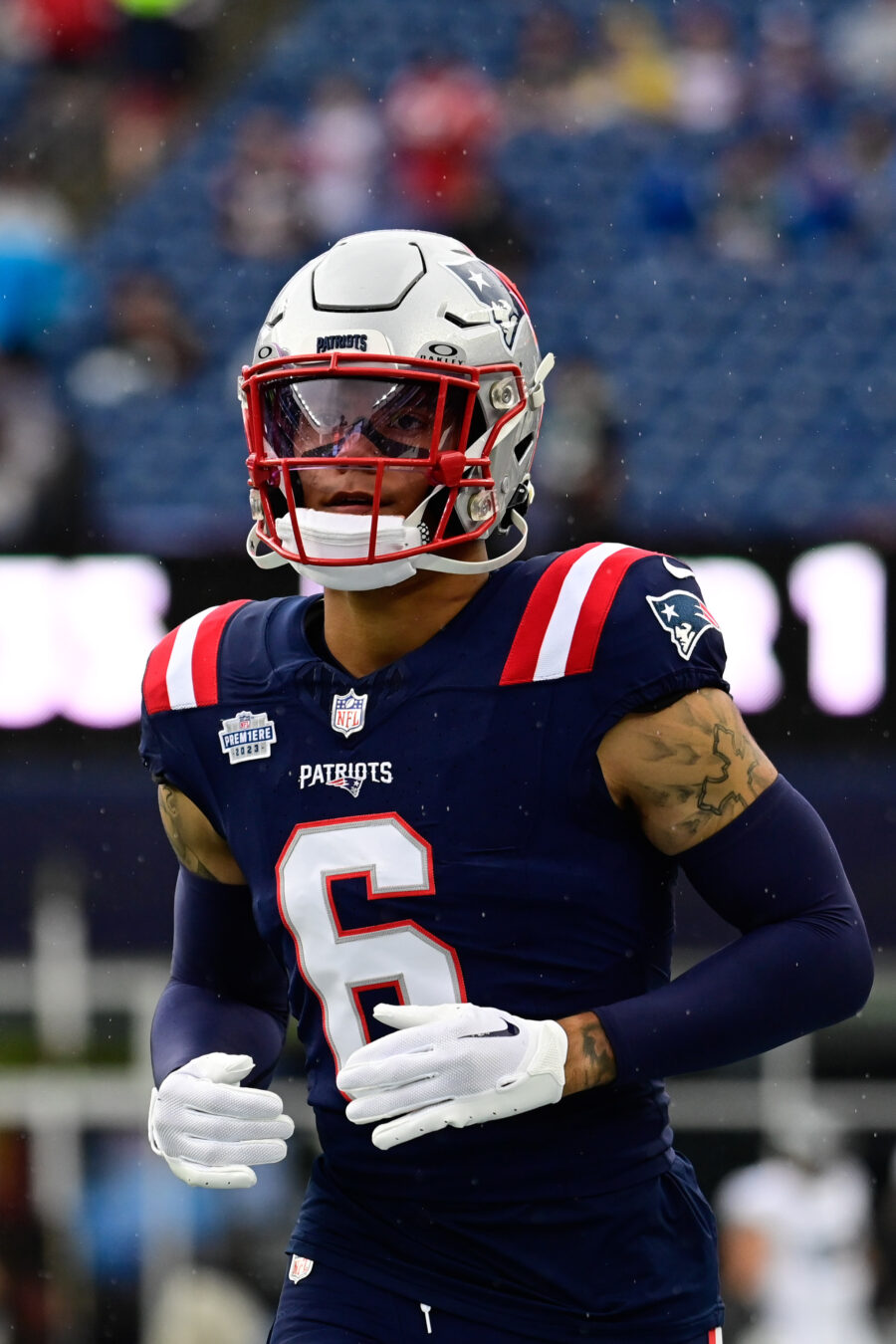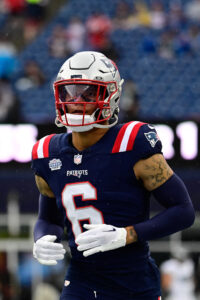 Despite missing the second half of last season due to the knee injury, Jackson has corralled 26 interceptions since coming into the league in 2018. No player has picked off that many passes in that span. Jackson grew into a regular as a rookie in 2018, helping a Gilmore- and Devin McCourty-led secondary keep the Rams out of the end zone in Super Bowl LIII. Given more responsibilities in the three ensuing seasons, Jackson intercepted 21 passes from 2019-21. The Patriots rolled out top-seven scoring defenses each year.
Illustrating Jackson's limited trade value on this top-10 CB contract, the Chargers will cover much of his 2023 salary to facilitate the move. New England is only on the hook for $1.5MM of the $9.33MM remaining on Jackson's base salary, ESPN.com's Jeremy Fowler adds. The Bolts will pick up the rest in a signing bonus. Considering the Pats' hesitation with regards to meeting Jackson's high price in 2022, this part of the transaction does not surprise.
Collins and Van Noy also returned at reduced rates; the Pats ended up moving away from Collins twice — while letting the Browns and Lions pay him — but coaxed quality production from their off-and-on linebacker while he was attached to lower-end money. Jackson is still signed through 2026 and carries base salaries of $12.4MM, $12MM and $12.1MM, respectively, from 2024-26. No more guarantees remain on the deal, though, offering the Patriots flexibility on a player they know well. Still, Jackson is coming off a down 2022 season in Brandon Staley's system — one that ended with a severe injury last October. Jackson was also issued an arrest warrant in connection with a 2021 speeding charge.
Jackson, 27, will rejoin slot bastion Jonathan Jones in the Pats' secondary. Jack Jones is also eligible to come off IR in Week 5, though it is unclear if the second-year defender will be ready to do so. Marcus Jones is not eligible to come back until Week 7. The Gonzalez component, however, represents the biggest wound out of New England's secondary injuries. This news also hits harder after the report of Matt Judon's biceps injury. Judon is out for an extended period, with surgery on tap. A late-season return is not out of the question, but the Pats' secondary will face tougher assignments without the red-sleeved pass rusher providing steady pressure.
After trading down in Round 1, the Patriots chose Gonzalez at No. 17 overall. Washington had considered the Pac-12 prospect but chose Emmanuel Forbes at No. 16. ESPN's Scouts Inc. assigned a top-10 grade to Gonzalez as a prospect, and the 6-foot-2 rookie had delivered immediate impact. Pro Football Focus ranked Gonzalez as the league's seventh-best corner to start the season. His rookie contract runs through 2026, with the Patriots holding a fifth-year option for 2027. But this obviously stings for a Pats team that had never chosen a pure cornerback in the first round under Belichick.
The Chargers had held a slot competition between Asante Samuel Jr. and Ja'Sir Taylor this summer. While Samuel ended up winning it, Taylor replaced him inside early in the season. The second-generation NFLer re-emerged in a full-time role on the outside, and despite Staley having indicated a Jackson-Samuel-Michael Davis battle for boundary reps was on tap, the Bolts will rely on their younger corners going forward.
Follow @PFRumors